The Ivy – A Photo Tour
August 10, 2008
by Lucas Lechuga
A few weeks ago, I had the opportunity to visit The Ivy for the first time.  The Ivy is located on the Miami River just west of Downtown Miami in the only riverfront gated community.  I was given a tour of the amenities and a two bedroom condo.  As always, I brought my digital camera with me to shoot pictures to share with my readers. You'll notice in the pictures below a heavy use of the colors white and green throughout the common areas at The Ivy.
Below, you will find a shot of the lobby at The Ivy: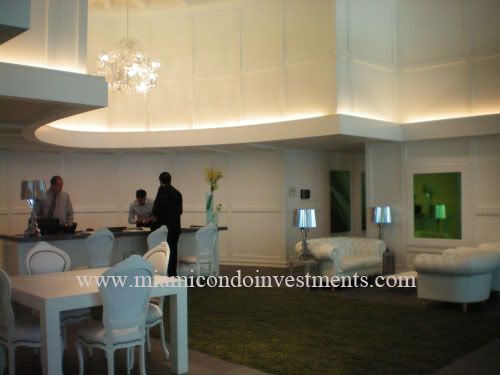 The arcade room with ping pong and air hockey tables:
The billiards room at The Ivy:
The entrance to the women's spa at The Ivy: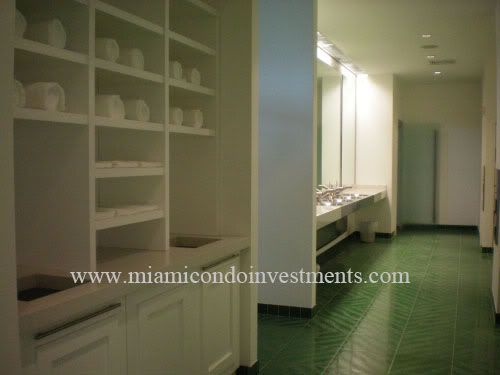 A shot of the shower, sauna and steam room at The Ivy: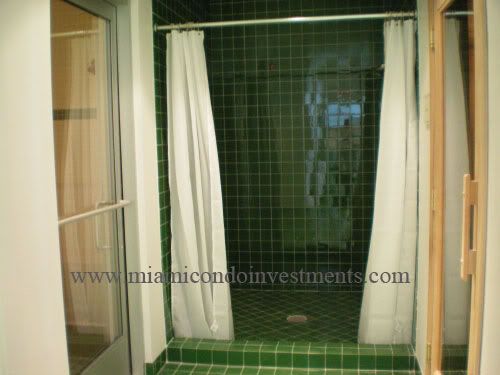 A seating area off the spa:
The state-of-the-art fitness center at The Ivy: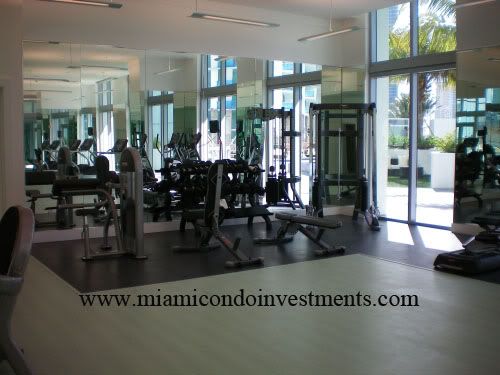 An aerial shot of the lap and resort-style pool as well as the hot tub at The Ivy: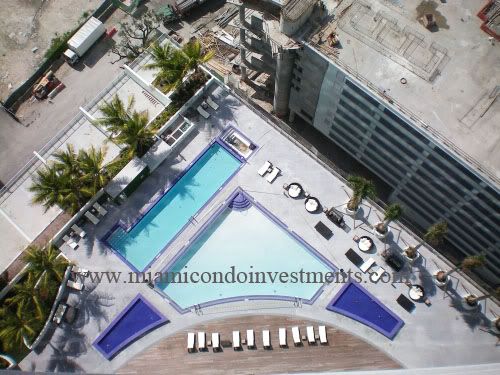 The grass-covered volleyball court:
The barbecue area at The Ivy:
The residents of the condominium buildings located within the gated riverfront communities such as The Ivy, Mint, Wind and Cima will be able to share the planned soccer field and tennis courts.  The shot below, located just north of The Ivy, is of the site where that will reside:
The clubroom at The Ivy:
Another shot of the clubroom:
The condos at The Ivy come "decorator-ready".  Below is a shot of the kitchen which comes with stainless steel appliances.  The wrapping had still not been uncovered on the refrigerator, oven and dishwasher in this unit.
My favorite part of the condos at The Ivy is the glass shower wall with a view to the bedroom: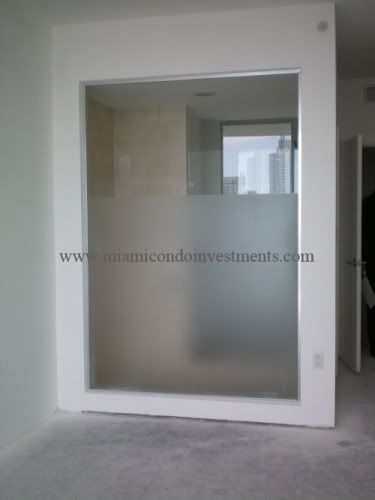 Another shot of the shower.  You also have a view out the balcony door from the shower as well.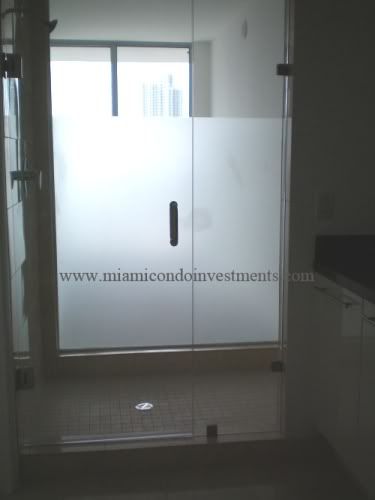 The Ivy offers fabulous views of the Miami skyline.  Below is the type of view that you can expect from the units facing south:
Full-size washer and dryer: