Preconstruction Sales for 600 and 700 Biscayne Blvd to Launch Soon?
July 3, 2013
by Lucas Lechuga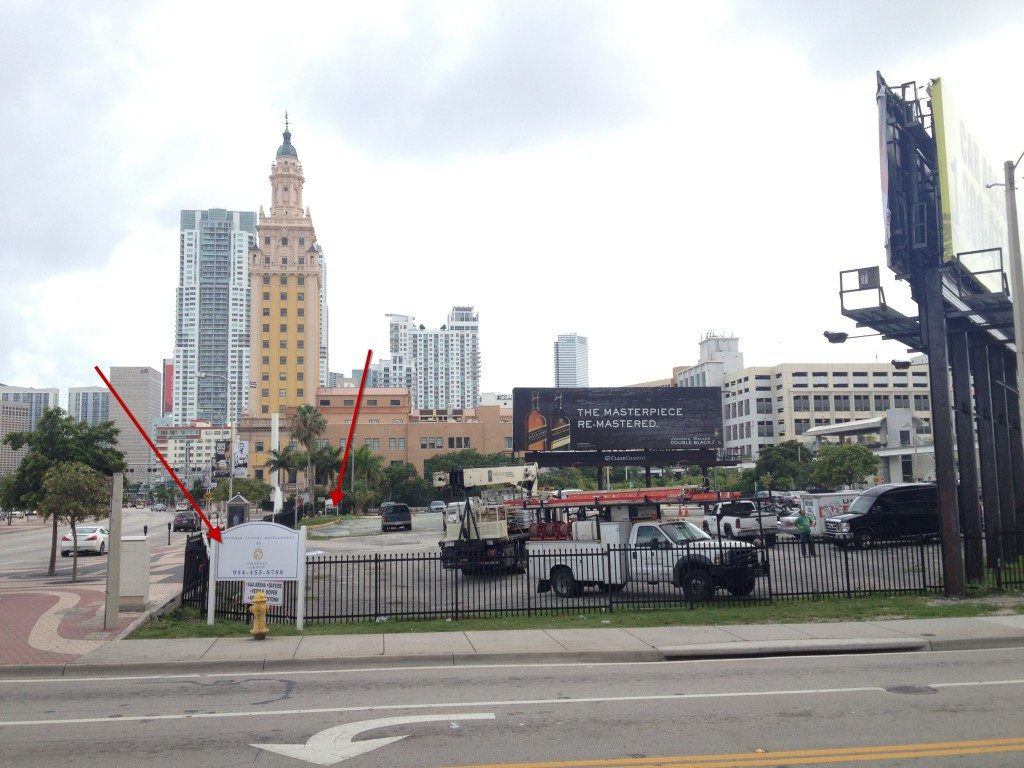 While driving through Downtown Miami earlier this week, I noticed a number of signs at each corner of the sites for 600 and 700 Biscayne Boulevard.  The signs say "Another Luxury Development by Chateau Group".  A telephone number is also included.  Despite a number  of calls, however, I have yet to obtain any additional information. Just assurances that a sales person would contact me soon.   The lots are located immediately south of Marina Blue and just north of the Freedom Tower.  I have heard rumors for months that pricing will range from $600-$800 per square foot for non-penthouse units at each of the two developments but I'm sure at this point not even the developer knows for certain.  It will be an interesting addition to the array of preconstruction condo developments that have been announced for Miami within the past year.  With the exception of One Thousand Museum, no other luxury condo developments have been announced for Downtown Miami.  The vast majority of them are located in Brickell or Edgewater.
Update: I just saw the exact same Chateau Group sign at the entrance of Gulfstream Park in Hallandale Beach.  There's a a large lot at the intersection of NE 10 Ave and Hallendale Beach Blvd.  Is Chateau Group planning to build a luxury condominium development at that location as well?