The Future of Real Estate Marketing
April 3, 2013
by Lucas Lechuga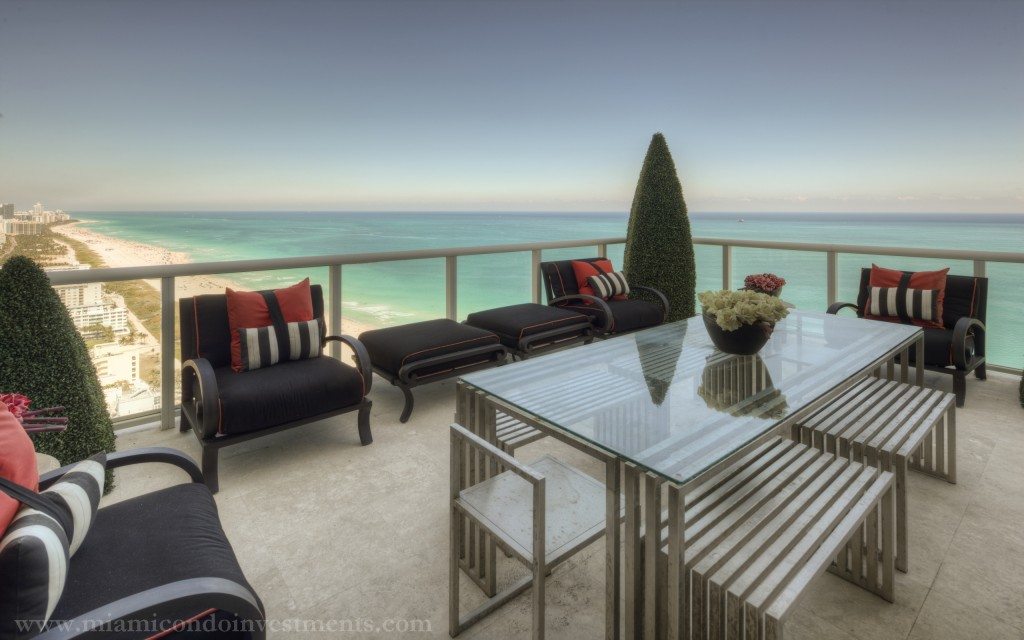 In an earlier blog post, I had mentioned that several big changes with my real estate business had taken place over the past couple of months.  Well, one of those big changes was transferring my real estate license to a new broker.  I now have my real estate license hung with Luxe Living Realty.  While many may have never heard the name, those who keep close tabs on the Miami luxury real estate market, and its practitioners, likely will have heard of Dora Puig. She has over 23 years of experience in selling high-end, luxury real estate and, over the past couple of years, has grabbed huge market share from her competitors (ie. other local brokers and agents specializing in Miami luxury real estate).  She is the same Dora Puig who sold a penthouse at Icon South Beach last December for $21M.  At this time, Dora personally has over $140M worth of real estate listings, including the $39M penthouse listing at Continuum South Beach South Tower, the $18.5M penthouse listing at Ocean House and, recently, a $14.5M combination residence at Continuum South Beach North Tower with just under 5,000 interior square feet.  Dora has beat out competitors when interviewing for big listings such as these by continually thinking outside the box and coming up with innovative yet glamorous ways to market her luxury real estate listings.  It was a no-brainer for me when presented with the opportunity to work under her new brokerage and learn from one of the best in the industry.
Just a few weeks ago, Dora was one of three finalists for the "Most Innovative Method of Marketing Award – Real Estate Agent" presented by the Miami Beach Chamber of Commerce.  Her nomination came as a direct result of her social media efforts over the preceding year.  In my opinion, when it comes to social media, no one in the local real estate market does it better than Dora Puig.  The level of engagement she has with her followers on various social media platforms is quite impressive.  These outlets have allowed her to stay connected with past and current clients by keeping them informed of any news affecting the local real estate market.  Social media has also allowed her to expand her network and earn new followers who at times later convert into business.  In a world where a friend's referral or public "Like" can mean all the difference, the importance of social media can no longer be ignored.
Unfortunately, Dora did not take home the crown last month for the "Most Innovative Method of Marketing Award – Real Estate Agent".  She did not sulk about it though.  Instead, Dora began to question "Is there a better way of doing things?" –  not for the sake of winning an award but for the sake of effectively marketing her listings and, therefore, providing an even higher level of service to sellers.  I have always been a proponent for using video to market real estate.  I suggested that she give it a try.  Being open minded and innovative as she is, Dora jumped on it.  I wanted her to do real video though.  Picture slideshow videos would no longer cut it for these types of listings.  Her $10M+ listings deserve true-to-life, HD-quality video tours – something akin to what you would see on Million Dollar Listing.  Her video crew delivered in spades.  The video below is a guided video tour of her $14.5M combination residence listing at Continuum South Beach North Tower (50 South Pointe Drive #3301-03, Miami Beach, FL 33139).  I don't know of a single other real estate agent in Miami who is doing video quite this way.
There is no doubt in my mind that this is the future of real estate marketing – especially for a market like Miami where the impact of the foreign buyer is so obvious.  No one is saying that these luxury real estate videos will entice foreign buyers into purchasing a $10M+ property sight-unseen.  However, I am certain that these types of videos stand a far better chance of convincing a potential buyer into booking an airline ticket to Miami to take a look in person than pictures do alone.  Take a look for yourself and see what you think.  I would love to hear your comments.