Max Strang Brings Us Waterfront Peace & Serenity At The Fairchild Coconut Grove
November 8, 2016
by Sarah Elles Boggs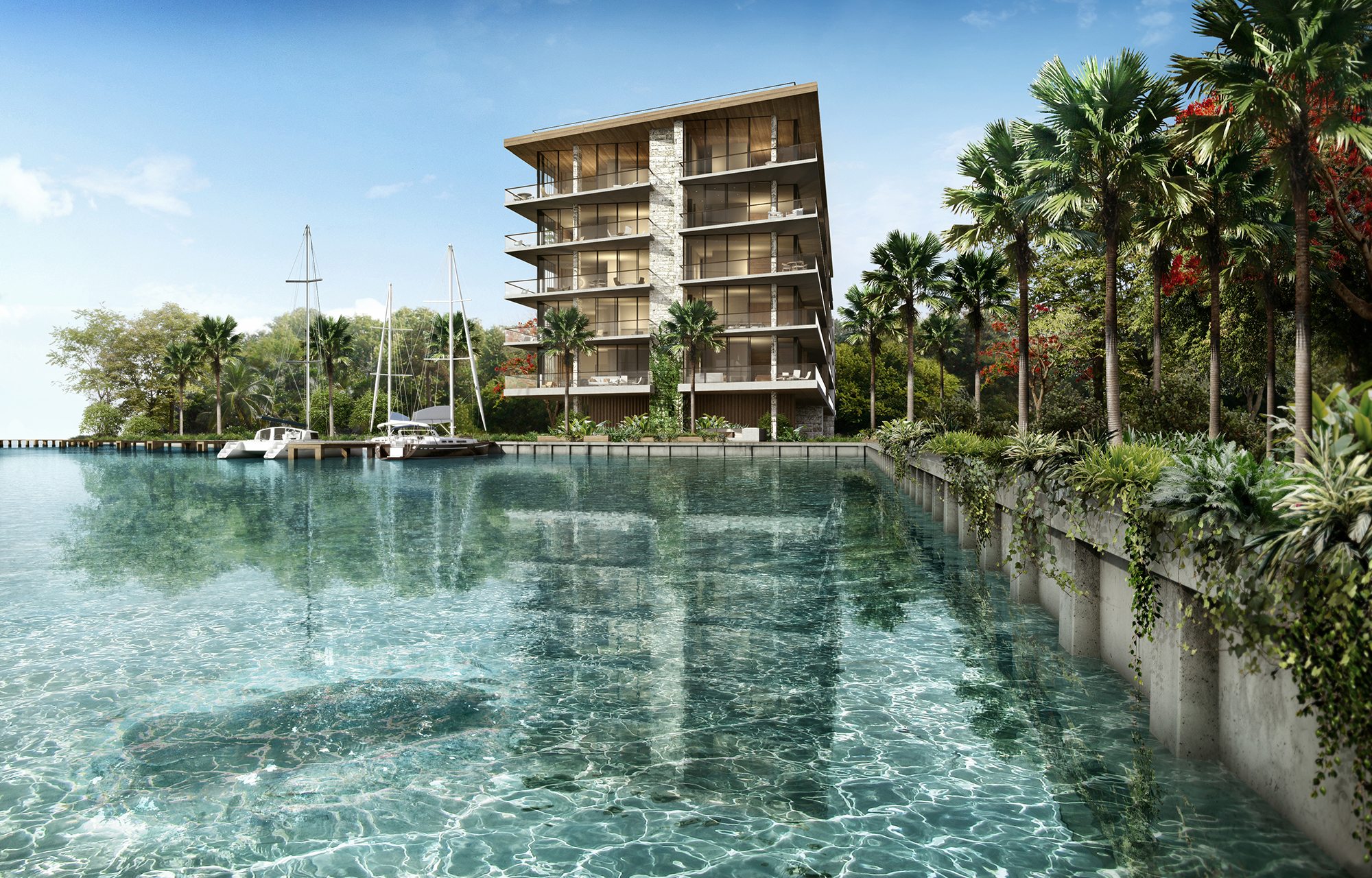 On a day when what we needed most was peaceful serenity, The Fairchild Coconut Grove delivered. We were treated to a preview of Max Strang's creation of 26 waterfront residences just south of Mercy Hospital along the Biscayne Bay and it was just what everyone needed.
In a video interview with Mr. Strang, he details how his inspiration was "where the Biscayne Bay meets the jungle" and has created a serene and tranquil location with muted luxury and natural beauty that is just perfect for those who are searching to be near the hustle and bustle of the Downtown area, but prefer a quieter lifestyle at home.
The project has just 26 residences on 5 floors and 9 different layouts. The prices range from $1.4 million up to $4.6 million and the layouts range from 1,714 square foot plans with 2 bedrooms, a den and 2.5 baths up to 4,114 square foot plans with 4 bedrooms and 5.5 baths. Sales launched just a few weeks ago and four residences are currently under contract, from what we hear.
There has been a lot of commentary recently over the state of our condo market and whether or not bringing new projects to market at this time is a wise move. In most cases, I would agree that we need to fill up the projects that we already have before introducing new inventory, but The Fairchild is different. I anticipate that this project will be sold out and delivered on schedule because it has so many differentiating qualities that are actually desired by potential buyers.
Max Strang is a very renowned architect in the area with an amazing talent of building beautiful residences that incorporate well with their environment. Until now, he has mostly concentrated on single family homes with an impressive portfolio alongside an impressive list of awards. Fairchild Coconut Grove will be his first condominium development, and we are very excited to see it built.