Fisher Island Penthouse Formerly Owned by Oprah Winfrey Breaks Price Per Square Foot Record
December 3, 2020
by Lucas Lechuga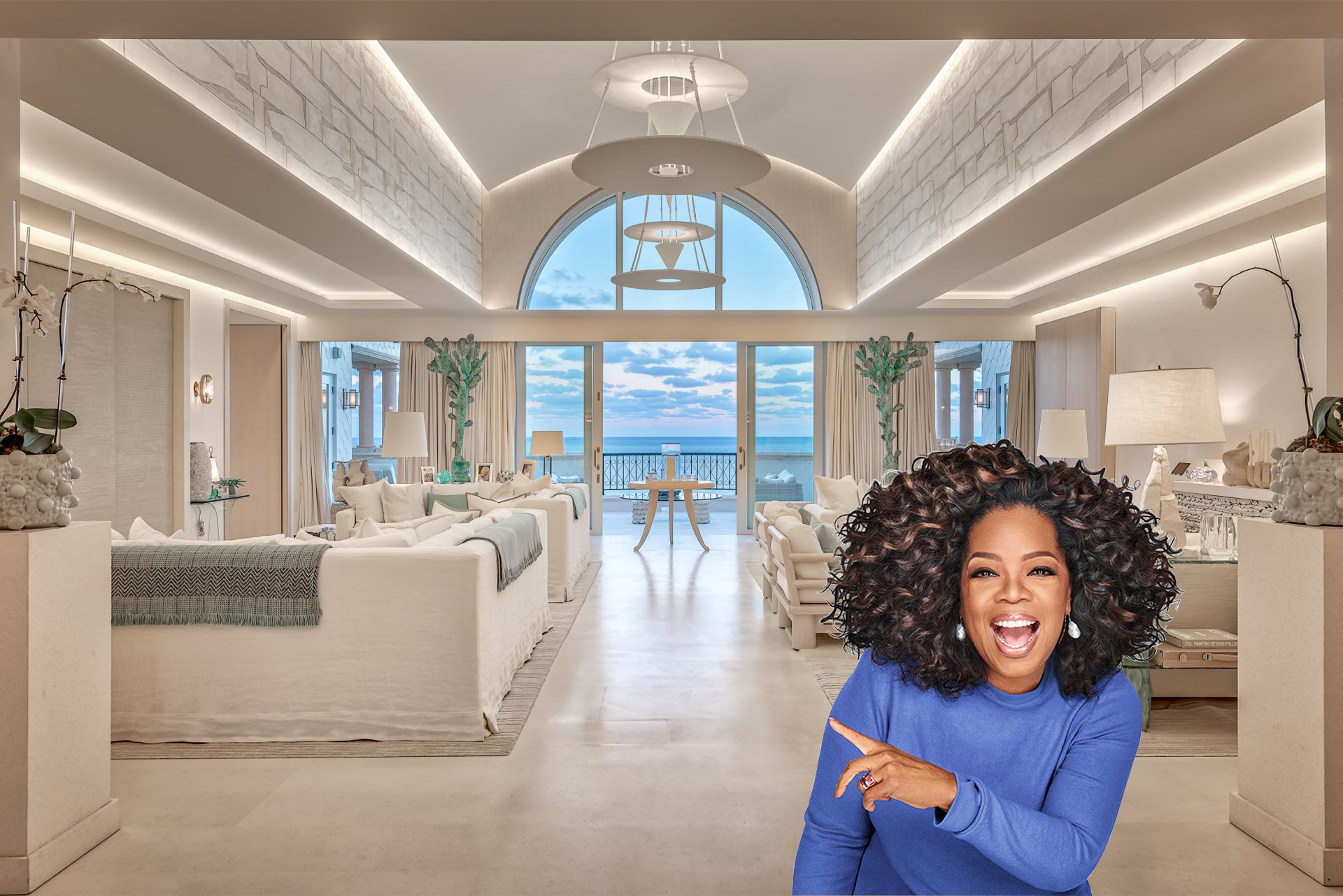 The Miami luxury real estate market is on fire and, with season recently kicking off, it's bound to get hotter. To gets things cooking, the last day of November saw a record-breaking sale on the ultra-exclusive Fisher Island where a trophy penthouse formerly owned by Oprah Winfrey sold for $20,000,000, or $3,242 per square foot. On a price per square foot basis, the sale broke the previous record set in 2016 by PH3 at Palazzo Del Sol.
Winfrey's former residence, PH7292 at Oceanside, has 4 bedrooms, 4.5 bathrooms, a powder room, 6,170 interior square feet, and wraparound terraces offering 360-degree views of the water and city skylines. Additionally, the property, which was professionally curated by award-winning interior designer Chahan Minassian, features a large master suite with His and Hers en-suite bathrooms and dressing rooms, 20-foot-high arched ceilings, an oversized kitchen with a wood-burning over, hand-plastered walls, and elegant yet relaxed weathered linen furnishings. The ultra-luxe condominium building is situated along the eastern end of Fisher Island offering sweeping views of the Atlantic Ocean.
The seller of Oceanside PH7292 was represented by real estate broker extraordinaire Dora Puig who was recently ranked by Real Trends (published by the Wall Street Journal) #1 in Miami-Dade County, #4 in Florida, and #9 in the United States. Puig, the principal broker and founder of Luxe Living Realty, a premier luxury boutique brokerage located in South Beach, has achieved over $3 billion in sales in her 30-plus-year career.
According to Puig, the party for Miami real estate is just getting started. "In my opinion," said Puig, "we're only starting the third set of the Wimbledon Grand Slam of what will be known as an unprecedented real estate boom for South Florida". With Northeasterners relocating there in droves, historically-low interest rates, and no state income tax; I must say, I have to agree with her.