Will Chris Bosh Stay In Miami After His Career-Ending Diagnosis?
June 3, 2017
by Sarah Elles Boggs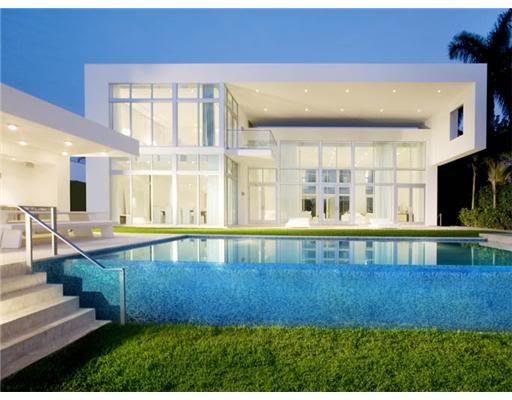 It is a sad day for Chris Bosh and the Miami Heat. The NBA doctors have officially ruled that his blood clotting disorder is a career-ending ailment. The 11-time all star maintains that he is in good health to play, but the ruling has been made and it looks like the Heat will waive him from the roster so that they can make room for a new player to take his place.
So, if he is indeed forced off of the roster, will he stay in Miami? What will happen to the $12 million luxury home he purchased in 2010 on North Bay Road? He still has $52 million left on his contract, which he will reportedly get to keep, so he doesn't really have to work again although he maintains a desire to continue playing. He is only 33 years old, after all. What would you do?
Here are some additional photos of the Miami Beach waterfront mansion that he calls home. It has 7 bedrooms, 8 baths, 2 powder rooms and 12,000 square feet of interior space. The North Bay Road lot has over 100 feet of bay frontage.