VIDEO: Brickell Flatiron Reaches 17th Floor
November 1, 2017
by Sarah Elles Boggs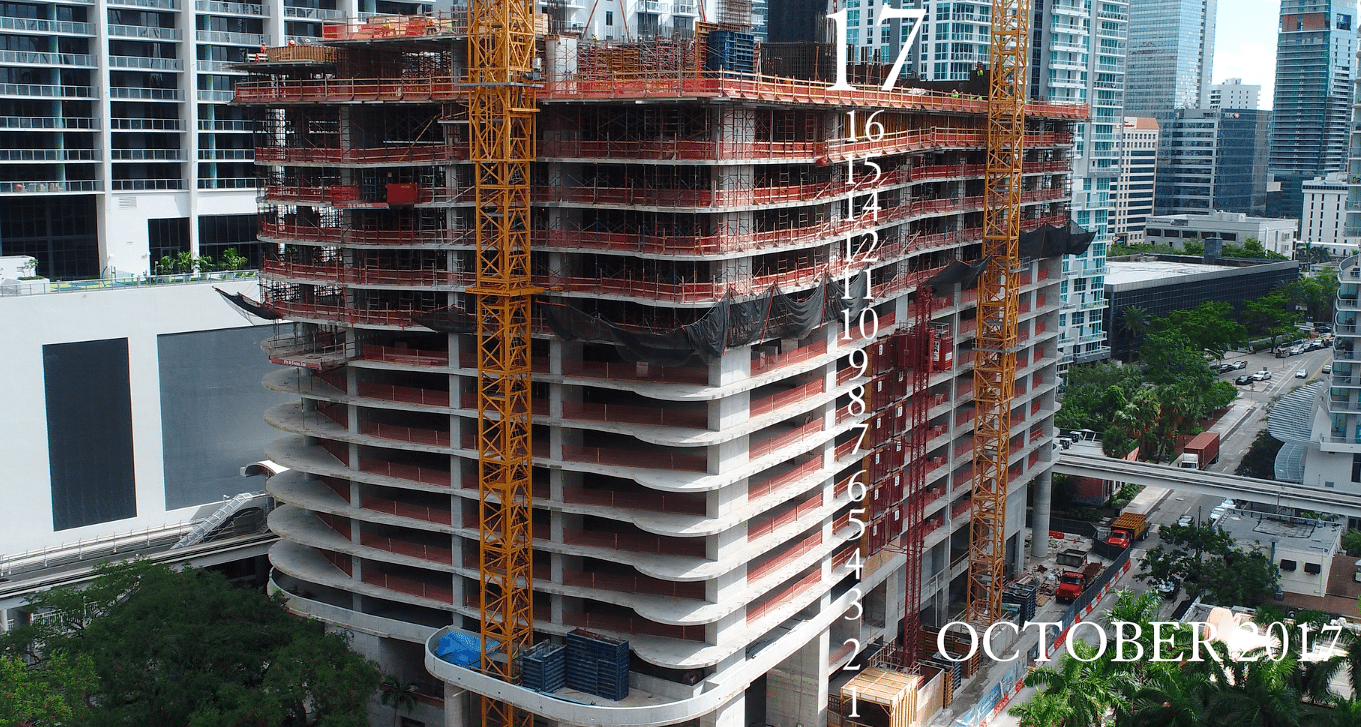 Ugo Colombo's Brickell Flatiron has reached the 17th floor!

The development broke ground in March of 2016. After ten months of site work, the foundation was poured in January 2017 during a ceremonious 24-hour process. Sales have remained steady as well, with 70% of the units already under contract.

Tower Residences are currently available from $480,000 to $1.62 million. The Penthouse Collection offers residences from $980,000 to $1.78 million, and in July the opulent Upper Penthouse Collection was unveiled with prices ranging from $6 million to $15.5 million.

Here is a video update of their progress:



Brickell Flatiron | Construction Progress October 2017 from Brickell Flatiron Miami on Vimeo.