Throwback Thursday: Brickell's Santander Tower
October 13, 2016
by Sarah Elles Boggs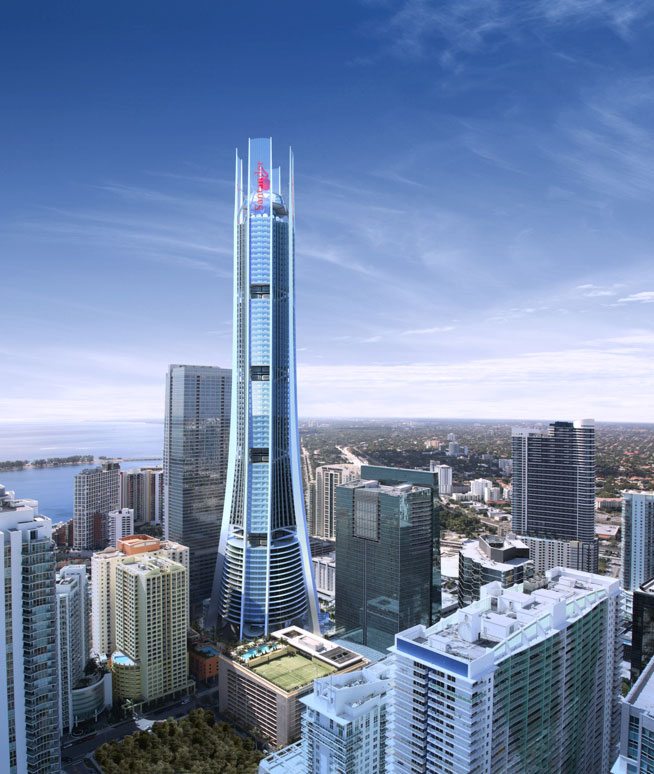 Welcome to TBT! Throwback Thursday, a time when we can pay our respects to what once was (or could have been). For today, let's pay homage to the Santander Tower.
This was originally proposed to be located at 1401 Brickell Avenue, where the smaller Santander office building still stands today. It was slated for completion in 2018 but never got off the ground after being cancelled several years back during Spain's economic crisis. If built, it would have stood 843 ft and had 52 stories of offices and retail on the ground level.
Do you think this would have been a welcome addition to our skyline?
On a side note, if you're ever curious about the status of proposed or rumored towers, feel free to reach out! We keep track of the status of all of the projects, whether approved or not.