Rosetta Bakery From Miami Beach Plans Two Brickell Locations, One Downtown
December 1, 2017
by Sarah Elles Boggs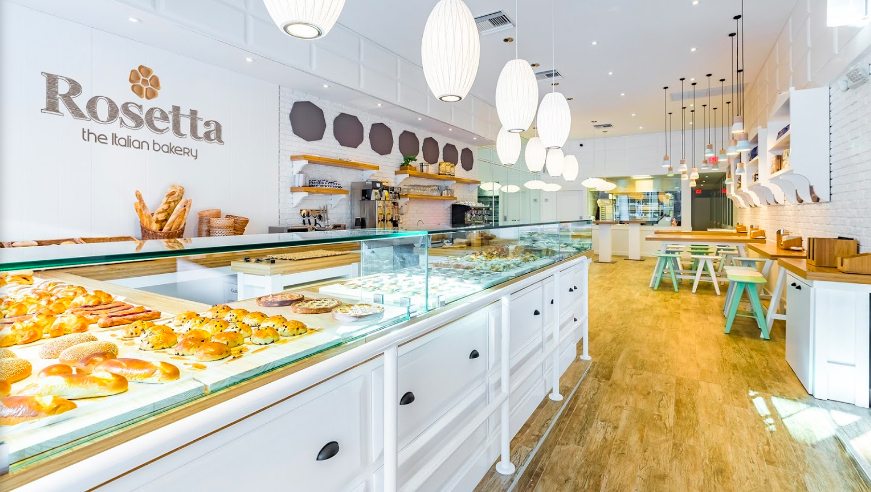 Miami Beach's Rosetta Bakery is gearing up for a HUGE 2018 with seven new locations opening up around the Miami area, according to the Miami New Times. Three of those locations are slated for the Greater Downtown Miami area.
The first Brickell location will be in the base of Brickell Heights' East Tower, just around the corner from Equinox. The apartments at this location range from the high $300,000's to $2.8 million for purchase, or $2,000 per month to $11,000 per month for rent and just came available this past summer.
Next, a location will open in the retail space at ECHO Brickell, which opened just last month. The apartments here range from the high $800,000's for a one bedroom to $4.2 million for a duplex (two-story) three bedroom. They also have a custom-designed penthouse that asks $42 million!
After the two Brickell locations are open, a grab & go kiosk will open in the Miami Central Station in Downtown Miami. We don't have a date for this just yet, but are very much looking forward to the Brightline link between Miami, Broward, Palm Beach, Orlando and beyond!
The idea behind Rosetta is to offer high-quality, fresh bakery items and coffees quickly and affordably. There aren't any frozen bakery items, everything is made in small batches by Italian chefs that have been brought here from Italy to share their craft with Miamians. In addition to the sweet pastries and fruit tarts, there will also be savory sandwiches. If you would like a preview of the fare, visit their flagship store at 16th and Collins on Miami Beach.