Related Group's One Brickell On Hold For 5+ Years
November 29, 2016
by Sarah Elles Boggs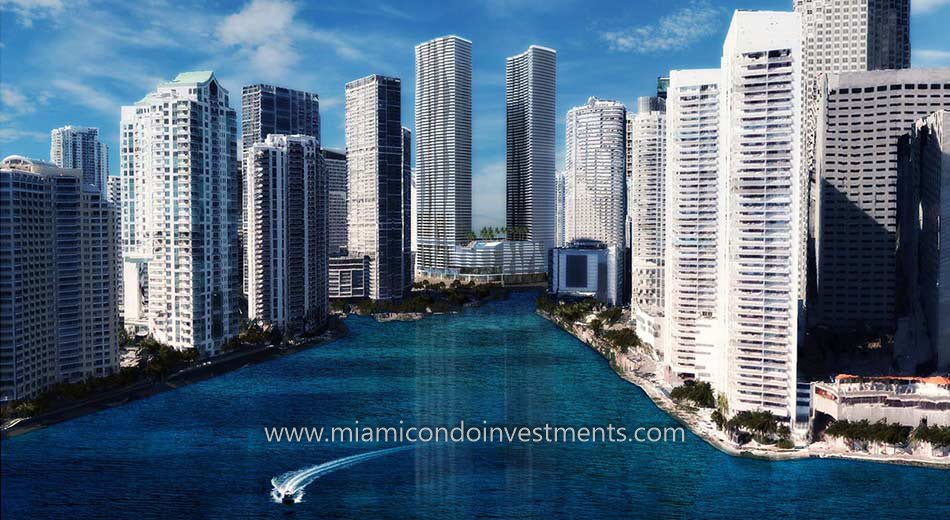 One Brickell, Related Group's riverfront mega-project in Brickell, appears to be on hold until at least 2022. The 1,400 unit waterfront project was slated to be developed in 3 towers at 444 Brickell Avenue, where Capital Grille currently stands along with a 10 story office tower. Previously, it was scheduled to break ground in 2016.
Since the news broke in late 2014 that the towers were on their way, the developer had stopped pushing for new tenants in the office building. They were still signing new leases, yet requiring a 6-month kick out clause, allowing Related to have a vacant building when it came time to begin construction. Since the kick out clause isn't an ideal situation for tenants, not many offices complied.
As of today, Related is heavily marketing the office tower to tenants. They are pushing for the property to be leased up within 6 months, offering incentives for deals up to 10 years. The lease terms offered are between 2-10 years, with higher incentives for longer leases. New leases signed with a term of up to 5 years also do not have the kick out clause, meaning that Related cannot develop the land until those leases expire.
There has not yet been an official announcement made, but this isn't the first tower to be put on hold. Auberge in the arts district has also been effectively placed on hold. They are still offering units for sale but have stopped marketing the project. In September, Jorge Perez said at the "State of the Market Conference" in Wynwood that he expects a market slowdown and that his company will not bring a project out of the ground if it is not at least 70% pre-sold with 50% deposits. Since One Brickell had not yet released pre-sales, it seems we have a confirmation after all.