The History of Brickell Miami
March 9, 2021
by Jacki Taylor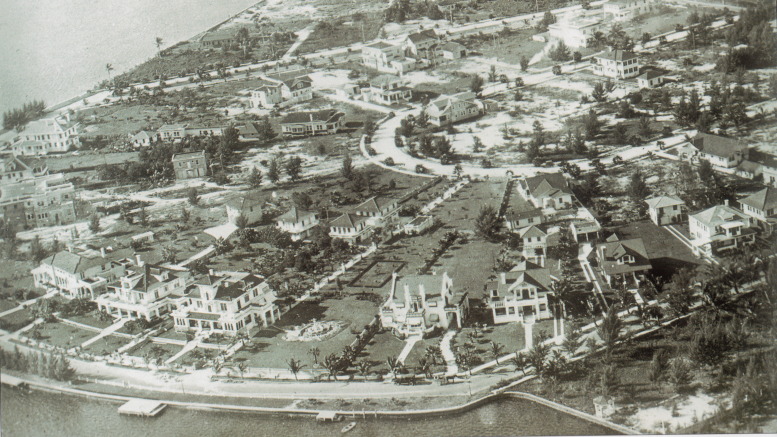 Over a hundred years ago, Brickell was a neighborhood of luxurious mansions and home to some of the wealthiest families, dubbing the name "Millionaire's Row." Located just south of downtown Miami, Brickell is lined with incredible towers, unique restaurants, marinas, and beaches; today Brickell is often referred as 'Miami's Manhattan' as well as the 'Financial District.'
Brickell's Earliest Inhabitants
Evidence of Brickell's earliest inhabitants include the Tequesta Indians, who are believed to have lived in South Florida for more that 2,500 years. The Miami Circle archeological site that is located at the Miami River to Biscayne Bay is the earliest evidence of the Tequesta settlement. According to the archeological site, a Tequesta hut once stood across the river from a burial mound. During construction of a hotel, the mound was destroyed but the circle still remains.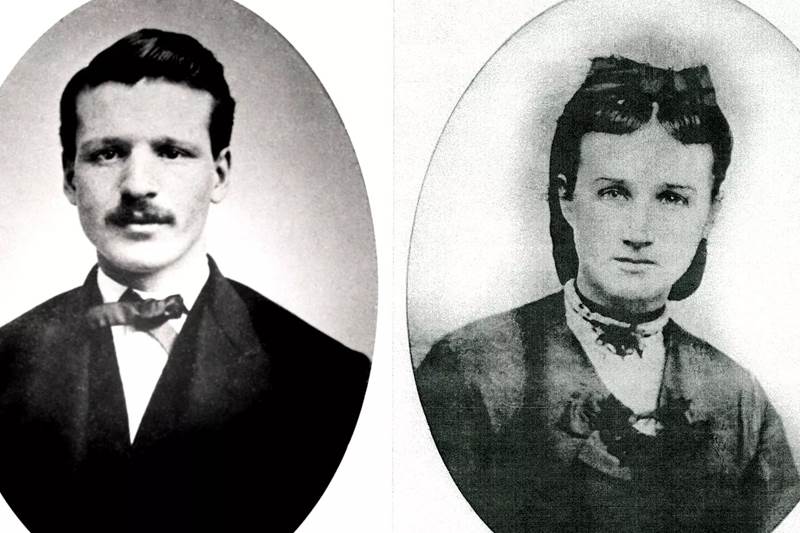 The Brickell Family
Brickell was named after Will and Mary Brickell. They were one of the earliest families recorded to have established a home and a trading post in the Brickell neighborhood in 1871. They purchased large pieces of land and the trading post was located at what is now Fifth Street and Brickell Avenue. The family's extensive real estate included all of the current Brickell and just south of Coconut Grove. When construction of the railroad reached Miami in 1896, the Brickell's negotiated the extension of the railroad into Miami, creating a prime location for trade and development.
The Skyscraper Era
During the Great Depression, some homeowners in Brickell began to subdivide their homes, which took on the appearance of 'rooming houses' and, after World War II, additional changes of retail and institutional buildings appeared on Brickell Avenue. By the 1980s, the old Millionaire's Row became the era of towers and skyscrapers and became a banking center headquarters. Atlantis on Brickell is a Miami landmark and was one of the very first towers built on Brickell. It is known for its glass façade and 5-story palm court cut out of the building.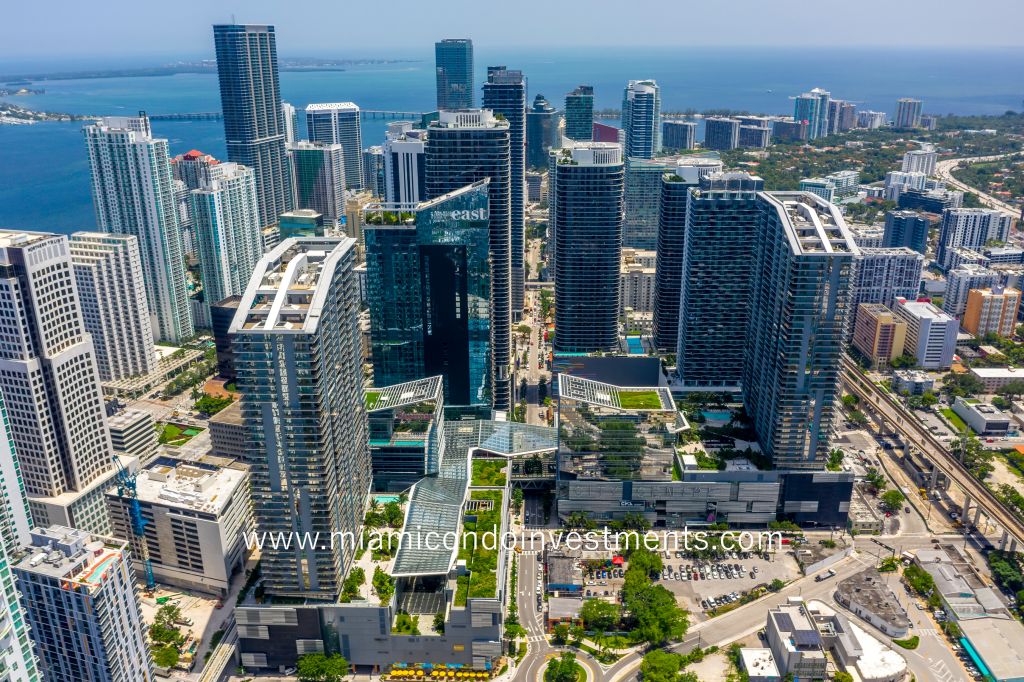 Modern Day Brickell
Brickell has been on a developmental rise since the 1980's. Present day Brickell is made up of massive residential towers, apartment buildings, offices, and hotels. Brickell is also home to international banks; HSBC, Espirito Santo Bank, and Banco Santander. Towers are getting larger and developments are moving further west towards I-95 to accommodate the growth.
At the heart of Brickell, two large, mixed-use developments ; Mary Brickell Village and Brickell City Centre are located. Mary Brickell Village includes 200,000 square feet of bars, shops, and restaurants. Toscana Divino, Blue Martini, Shake Shack, North Italia, and P.F. Chang's are some of the notable tenants. Brickell City Centre, opened in November of 2016 spans over 9 acres and cost over $1 Billion. It includes 500,000 square feet of open-air retail featuring luxury brands such as Chopard and Valentino, a 5-star hotel called East Hotel, and 780 luxury condo residences in the Brickell City Centre Towers called Rise and Reach. Brickell City Centre also includes a high-end movie theater and an Italian food hall called Casa Tua Cucina.
It will be exciting to see what the next 20 years have in store for the Brickell neighborhood!
Sources: