BrickellHouse Secures Interim Parking Solution
January 5, 2018
by Lucas Lechuga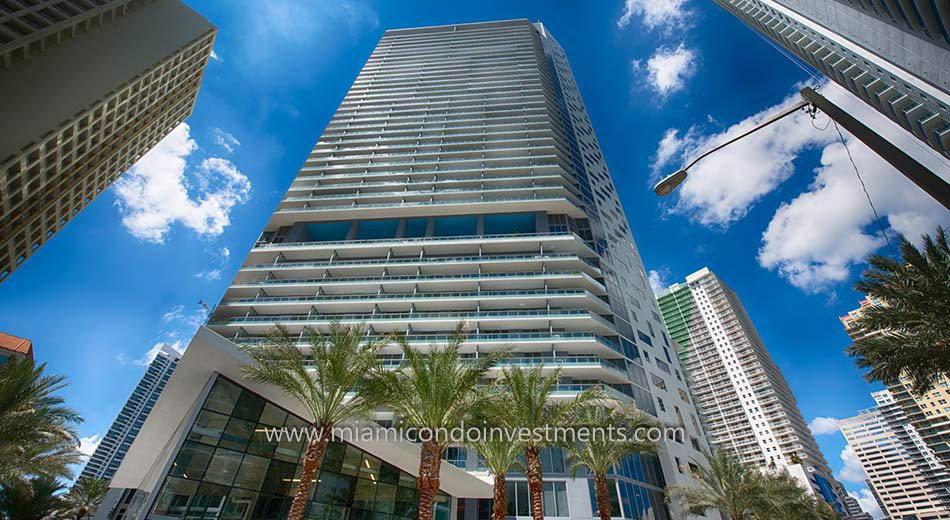 As many of you may recall, since November 2015, BrickellHouse has been plagued with drama concerning its once "state-of-the-art" robotic parking system. At that time, management and residents learned that Boomerang Systems, the parking system operator, had ceased operations due to the fact that it was hemorrhaging money. Months later, the company would successfully file for bankruptcy. The nightmare situation left management in a bind...where would residents park? The software used to operate the robotic parking system was proprietary to Boomerang Systems. Retrofitting the parking garage and redeveloping the software from scratch would cost tens of millions of dollars.

After much thought and consideration, it was decided that residents would drop off their vehicles with valet and then the valet drivers would park them in a nearby parking lot. Not ideal, but it worked; and up until last week, that was the way the cookie crumbled.

It appears that the BrickellHouse condominium association was recently able to secure an interim parking solution in a nearby parking garage. The following email was sent out to all owners and residents on December 26, 2017:




We are pleased to inform you that the board, after several weeks of arduous negotiations, has secured a parking facility at 1221 Brickell Ave which will be used for self-parking as previously communicated. To get to the parking garage, you will need to enter through the north entrance on 13th. terrace and drive up to the 8th floor where you will see a guard who will guide you. Spaces will be available on a first-come first-serve basis.




Valet will no longer be parking vehicles as of 12/30/2017 however they will remain on site to assist with groceries. We ask you to please e-mail us back a completed application along with your vehicle's registration and a self-portrait (must use a white background). Once applications are processed, you will be notified when transponders are ready in the management office.




You may also stop by the building's lobby to register your vehicle(s) in order to receive an access card to the new garage right away. Please note that a copy of your vehicle's registration is necessary in order to verify your parking assignment. Transponders will not be issued unless name on registration of vehicle matches registered owner or tenant.




PLEASE NOTE that as of 12/30/2017, you will not be able to drop off your car with valet to be parked in your spot and will have to pay a daily fee if you do so. No exceptions will be made.





The end of this story remains to be told as the BrickellHouse condominium association continues to litigate the matter against developer Harvey Hernandez and his company BrickellHouse Holding LLC, so stay tuned!!!