Market Stat Monday: How Is The Rental Market At Brickell Heights?
August 21, 2017
by Sarah Elles Boggs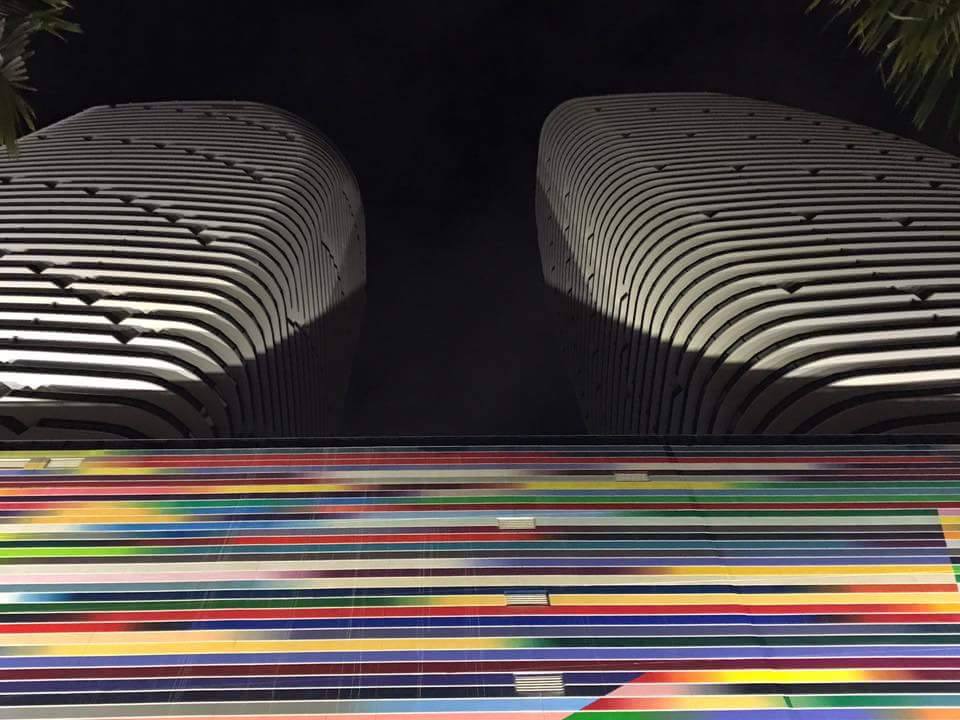 It has now been almost 3 months since this photo was taken, just as Brickell Heights was preparing to open. The closings have gone down at a harried pace, Equinox is open and buzzing with activity and moving trucks are filling the loading docks daily. The project was a resounding success for The Related Group, and it is too soon to tell how the resale market will fare, but we have had enough time and activity to check the pulse of the rental market.
Between the active/available rental options, the ones whose tenants have already moved in and the ones whose tenants are awaiting association approval, it appears that 99 of the tower's 358 units are operating as rentals. That amounts to 28% of the building as of today, not bad! I've come to expect to see an investor ratio of 60%-75% in most of the Brickell condo towers, after seeing the condo questionnaires that banks use to determine financing availability.
In the last 3 months, 26 landlords have moved their tenants in and have accepted $2.73 per square foot on average. One bedrooms range from $2,000 per month up to $2,750 per month, and two bedrooms are renting for $3,000 per month up to $3,900 per month. Nine units are currently pending, but I expect to see the final pricing stay in line with the previous numbers.
With 64 active/available listings, it looks like we're operating with right about 2 months of inventory (great news!). The pricing of the available options is also more or less in line with the rented units. One bedrooms are available for between $2,000 per month up to $3,000 per month, two bedrooms range from $2,700 to $3,700 per month and three bedrooms are between $5,500 to $5,950 per month (there are only two of these currently available).
Just as we have seen in past buildings, the landlords are not budging much on their pricing. The ones who already rented their units did so for an average of 97% of their asking price.
Originally slated to be a rental-only tower that turned back into a condo tower when the pre-construction market took off, the West tower is still shaping up to be mainly rentals. There are currently 90 available units for lease, ranging in price from $1,950-$3,000 for one bedrooms, $2,800-$4,500 for two bedrooms and $4,950-$5,250 for three bedrooms.
Aside from those 90 available listings, 16 have rented and 26 more are awaiting association approval. With that many pending leases, I imagine there is quite a bit of backlog in the management office. For the next couple of months, it is probably a good idea to lease here only if you have a flexible move-in date or 3+weeks to wait for approval. Otherwise, you could find yourself in a hotel while you wait for approval.
The 16 units that did rent garnered 96% of their asking price and range from $1,950-$2,200 per month for one bedrooms and $2,700-$3,250/month for two bedrooms. The tenants are paying $2.66/square foot on average.
Looking Ahead
It will be interesting to see what happens over the next few months at Brickell Heights with the new competition from Solitaire and Panorama Tower, both of which are slated to open soon. Do you think the prices will dip a bit during the wave of inventory of the first lease-up and then level off at a higher value due to continued demand and less inventory like SLS Brickell, or do you think Panorama Tower and Solitaire's wave of inventory will hold the prices lower?