Equinox in Brickell Heights Schedules Opening Date
June 7, 2017
by Sarah Elles Boggs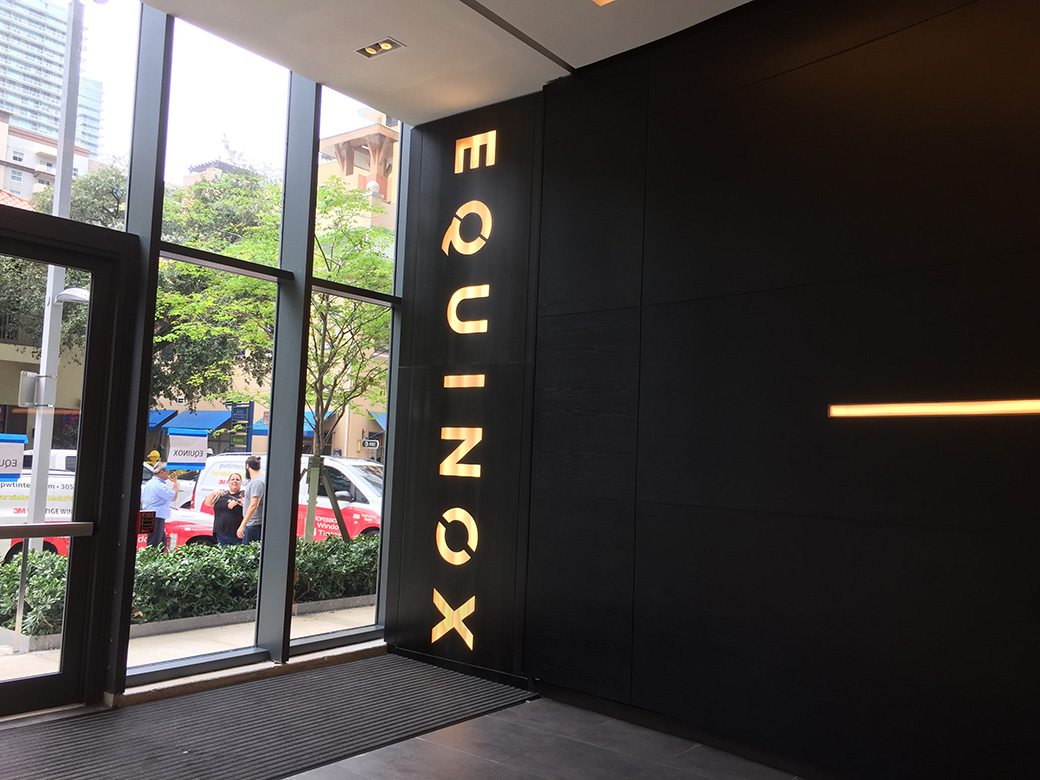 The long awaited Equinox in Brickell Heights' East Tower has set their opening date. According to an email from their membership sales office, the three story club will open at 2pm on Wednesday, June 14.
We were treated to a preview by the Related Group and were very impressed with the finishes. Sadly, we are not able to show the photos at the request of the folks at Equinox, but rest assured you will be pleased.
The first level (street level) is the elevator lobby and retail section. You will find juices, Equinox gear, protein bars, and a private elevator to the 7th floor reception area. Behind the reception desk are the locker rooms that are very well-appointed. On the other side of the reception desk is a grand staircase to the main workout floor.
In the workout floor, you will find every workout machine imaginable as well as a huge spinning room. I was amazed to see that the dumbbells go all the way up to 120 lb!
The third floor is the spa area. I really wish I could share a photo of the treatment rooms.. whoever did their interior design deserves a star. They're really beautiful. The third floor is also home to the lap pool. It is situated on the North side of the building, so will get the morning sun. The lap pool is also flanked with cabanas and outdoor treatment areas.
If you have not yet signed up for Equinox, you can do so at their membership center at 40 SE 8th Street. People who register before Wednesday have their $300 initiation fee waived.