Brickell Flatiron Construction Reaches 6th Floor; Penthouse Design Revealed
May 9, 2017
by Sarah Elles Boggs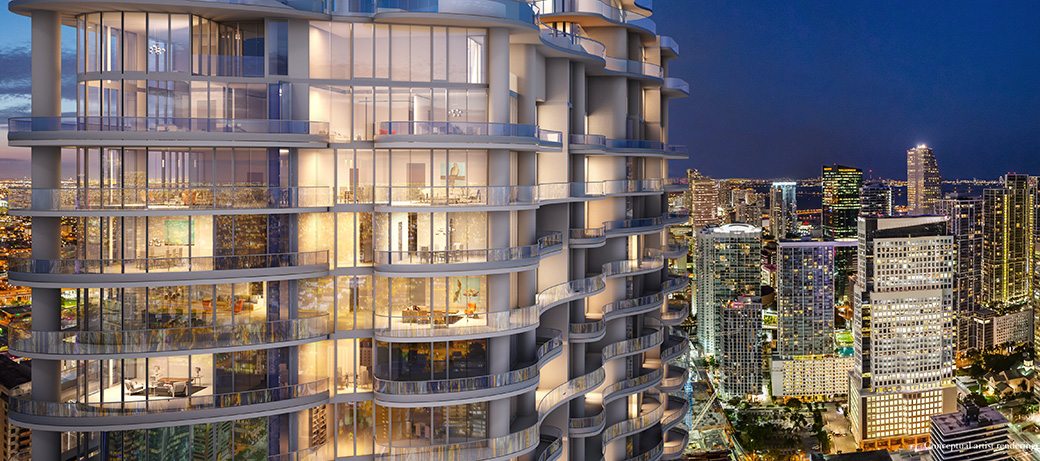 After it's epic foundation pour in January, the vertical construction of Brickell Flatiron has reached the sixth floor just as the developer releases the floor plan of its' four-bedroom penthouse.
The layout can be seen in the floor plan below, which was shared with us by Chris Suarez, our contact for Brickell Flatiron. It has 4 bedrooms, 4.5 baths, 2,592 interior square feet and unobstructed cityscape and sunset views from the 509 square foot terrace. Each of the bedrooms has a dedicated bathroom and the master suite is situated on the opposite side of the residence behind a support beam, for additional privacy. Being someone who is a very light sleeper, I can fully get on board with that.
I also like that there is a den/studio just off of the secondary bedrooms, which would serve as a great place for a kids' play room, a movie room, or an office. All of the bedrooms and the living room are situated in a way that they each have balcony access and a big, open view of the sunsets.
It is always a pet peeve of mine when developers don't fully think through the usability of the space they sell. There are so many condos in the neighborhood that are situated in a way that the best view in the unit is from the office, or even worse, from the window over a bathtub. Such a waste, but that doesn't happen here. The space appears to be designed with the future resident in mind, without throwing in wasted space. I'm a fan!
The finishes in the apartment will include furniture-ready interiors with Italian porcelain tile flooring, custom designed Snaidero kitchen cabinetry with stainless steel backsplashes, Cedarstone countertops, and Zucchetti faucets. The appliances will be fully-integrated professional grade appliances from Miele. There will be front-loading Bosch washer and dryers and custom solid wood doors made in Italy with soft-close hinges. The bathrooms are custom designed  with Milldue cabinetry, Italian marble flooring and chrome-finished Zucchetti faucets. I really like the back-lit wall mirrors in the master bath as well… those are typically upgrades.
Vertical construction of the 552 unit project started in January of this year. As of today, they have reached the 6th floor. The general contractor, Moss & Associates expects to reach the 17th floor by the end of the year and then complete one floor per week until the final top-off is achieved in late 2018.
Have a look here at the penthouse plan and let us know what you think. Prices start at $1.64 million. Non-penthouse residences start at $475,000.
Brickell Flatiron Penthouse by Sarah Elles Boggs on Scribd
Construction Photos from Moss & Associates: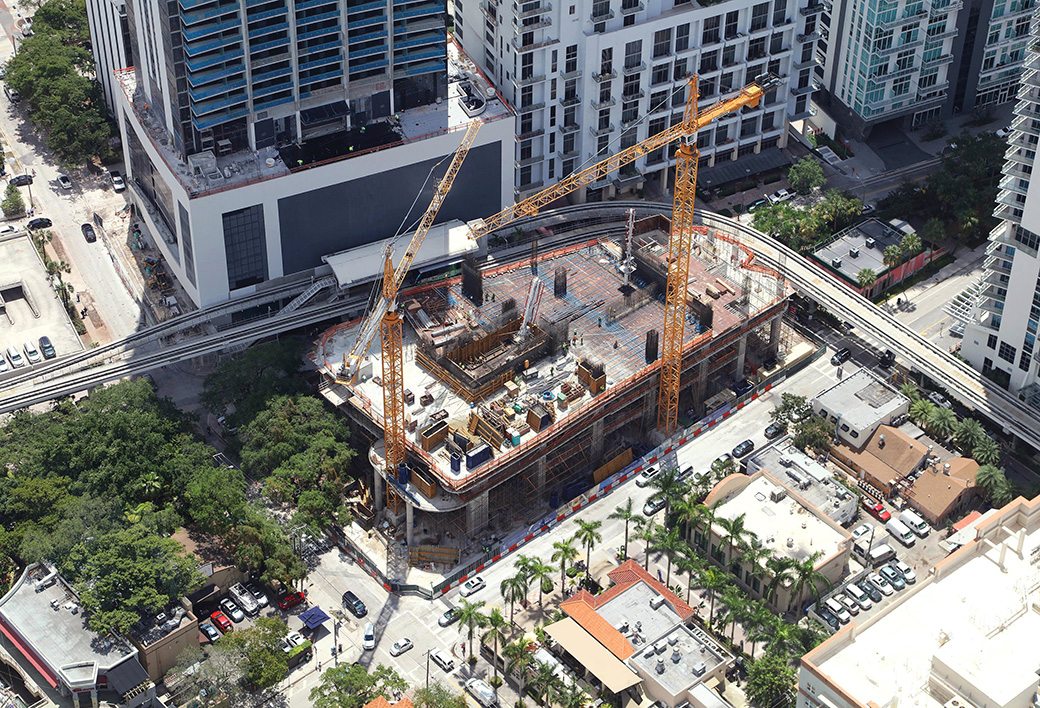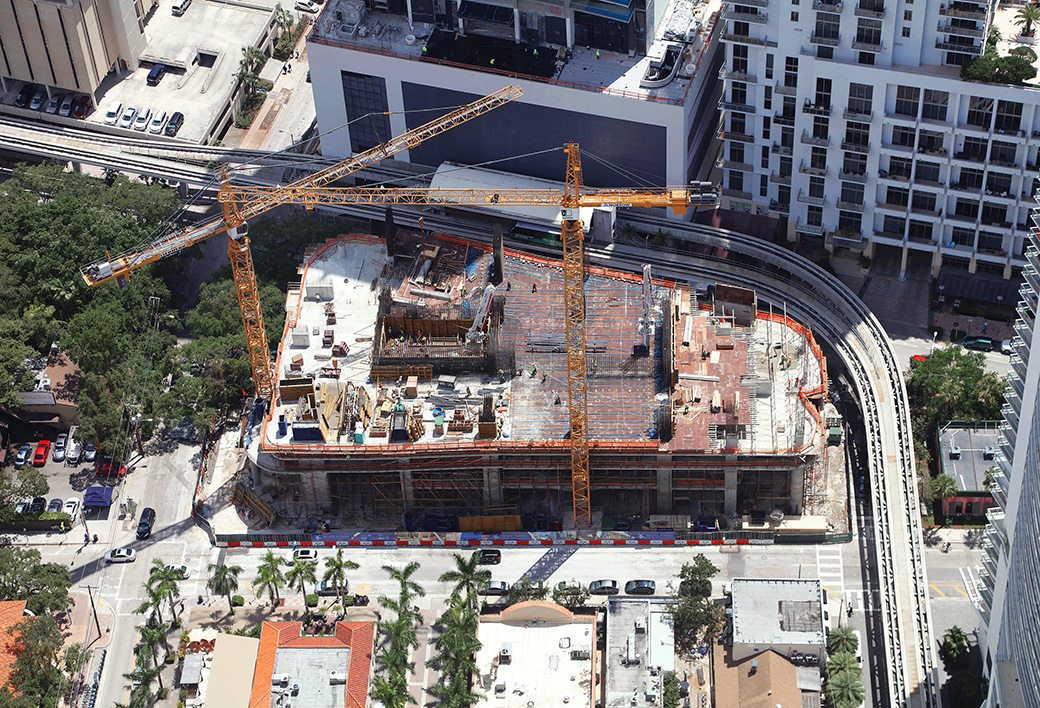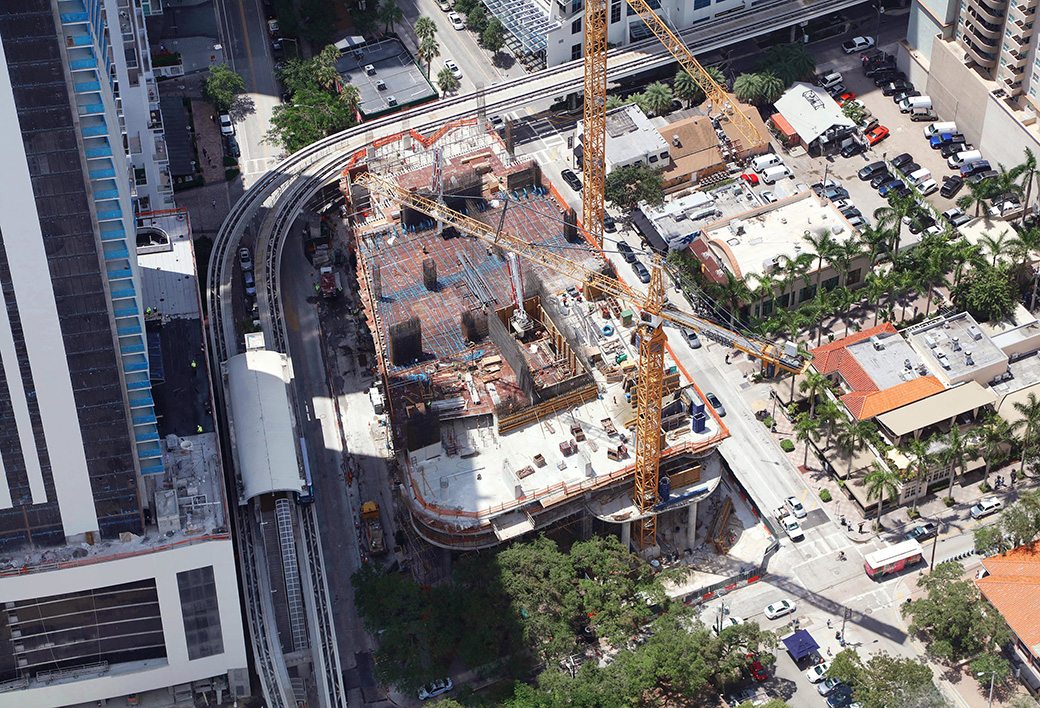 Additional Interior Renderings from CMC Group: