The Mark on Brickell Granted Special Approval Designation by Fannie Mae
April 16, 2010
by Lucas Lechuga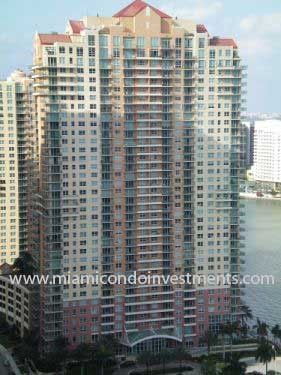 I was notified earlier this week that The Mark on Brickell was granted the Special Approval Designation by Fannie Mae.  This news hasn't been disclosed on the Fannie Mae website yet but the information has been confirmed.  It should appear on the site this upcoming Monday when their next update is released.  It will now be possible for qualified buyers to obtain a conventional loan for condos at The Mark on Brickell.
The Mark on Brickell recently completed the installation of a seawall between the building and the bay that cost nearly $500,000.  This expense, however, is expected to save the association hundreds of thousands of dollars in insurance every year.
Currently, inventory at The Mark on Brickell is rather light.  The 22 listings for sale in the MLS represent just slightly over 6 percent of the total number of units in the building.  11 total units have closed at The Mark on Brickell within the past six months.  Furthermore, there are currently 10 pending sales in the MLS.  These sales figures should only get better now that the building is Fannie Mae approved.  For those who are curious, there are currently just 10 units available for rent at The Mark on Brickell in the MLS.  That represents slightly less than 3 percent of the total number of units in the building.
I plan to release overall inventory figures for Miami-Dade County next week.  I fully expect the data to show a significant improvement since the last time I provided an update in July 2009.