Preview the SLS Brickell Penthouse Views Via Drone
November 4, 2016
by Sarah Elles Boggs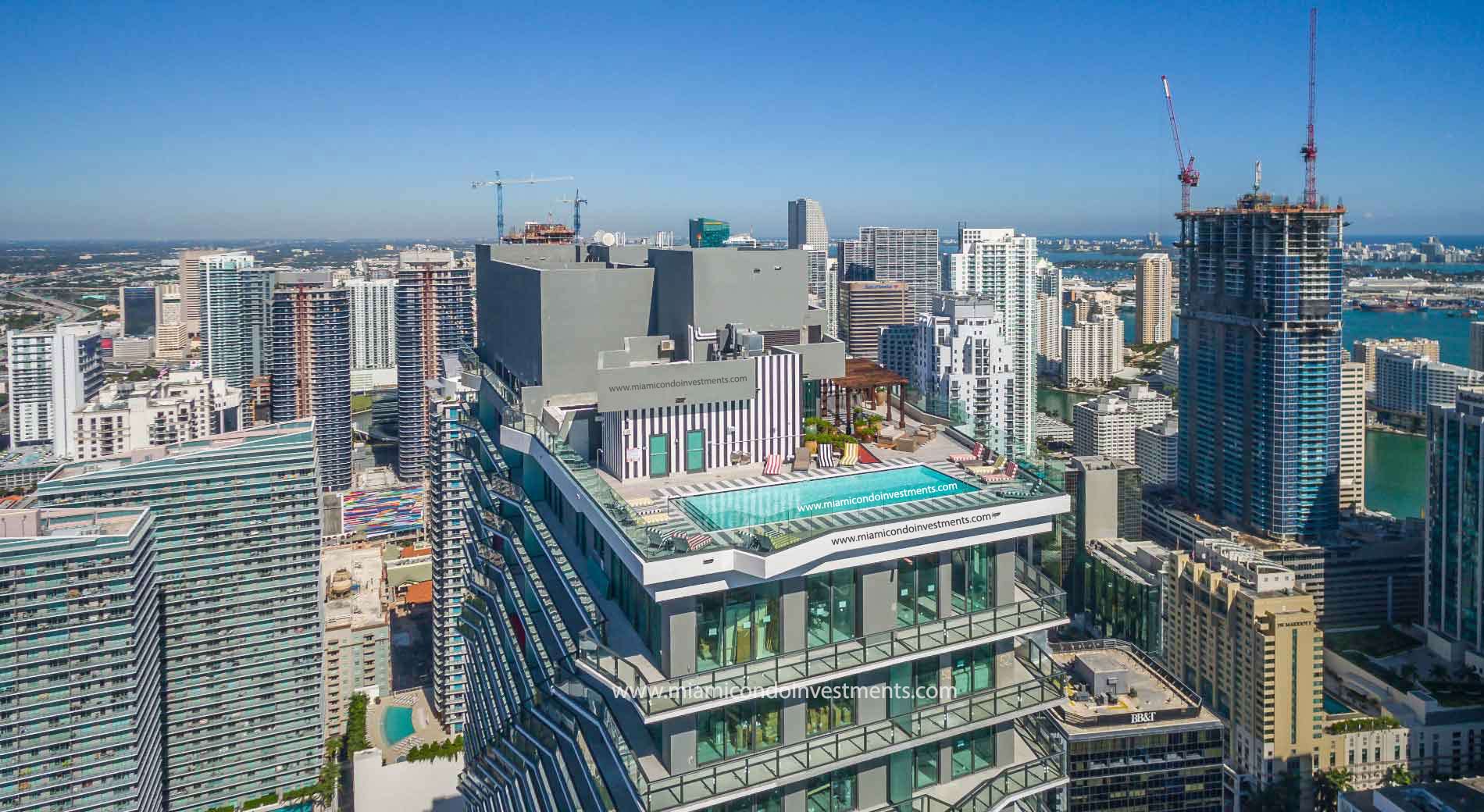 The hotel component of SLS Brickell has been open for about a month now, Fi'lia has begun serving hungry Brickellians and closings of the residences are underway. The developer still has 3 penthouse units available for sale with amazing views. Here is a preview from our latest drone video:
You can see that there is in fact a rooftop swimming pool for the residents, and the upper penthouses also have their own private pools. The three penthouses remaining are:
PH5203: 2,274 square feet interior with 3 bedrooms, a den and 3.5 bathrooms. $1,762,900.
PH5003: This one is the same floor plan 2 floors lower for $1,698,900.
PH5005: This apartment has direct southeast views with 4 bedrooms, 3.5 baths and 2,336 square feet. It is listed for $1,906,900.
If you're interested in a smaller apartment, there are already resales available as well as options for yearly lease. I think that the building turned out beautifully, it is architecturally interesting during the day and the night and I am very excited to visit the restaurants and amenities. A win from Related Group! What do you think?