myBrickell Closings to Begin Next Month
December 23, 2013
by Lucas Lechuga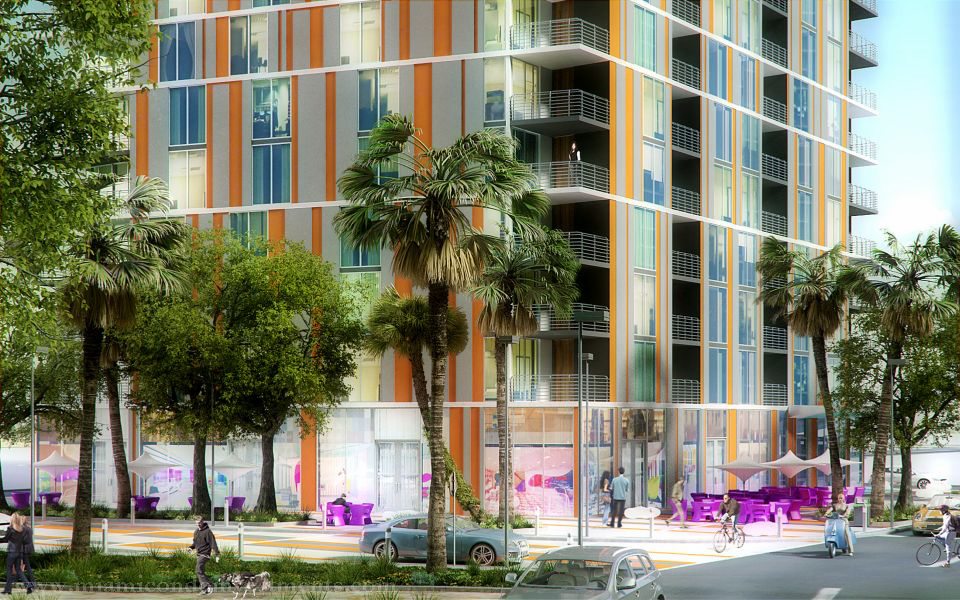 Closings for myBrickell condos are expected to begin next month.  The building has been completed but the developer must first wait to receive its TCO from the city before closings can commence.  MyBrickell represents the first newly built condo highrise in Brickell to begin closings since the condo boom and bust of yesteryear.  The Miami real estate market has been on an absolute tear since preconstruction condo sales for myBrickell were announced in October 2011.  In fact, last month marked the 24th straight month in which the median sales price rose for both single family homes and condominiums in Miami.
MyBrickell has 192 total units comprised of studios, 1 and 2 bedroom residences.  It is important to note that myBrickell does not have a parking garage.  Units begin on the second floor with the lobby and retail space occupying the entire first floor.  The 1 and 2 bedroom units will come with valet parking.  The studios, however, are out of luck.  Those who rent or own a studio will need to rely on their own two feet and public transportation.  Or, they can look into obtaining a parking space in a nearby garage (good luck with that one though).
Brickell rental inventory has been thin over the past year.  The emergence of new rental units from myBrickell should bring a sigh of relief from renters who have seen rental prices in Brickell climb steadily over the past three-plus years.  Despite the valet-only situation, I expect there to be a tremendous amount of interest from both renters and buyers for the one and two bedroom units at myBrickell.  It will be interesting, however, to see what happens with the studios.  Public transportation has gotten better over the past couple of years so I'm sure people can make do without a car if they really tried.  The big question, however, is how many will be willing.
According to the myBrickell brochure, units at myBrickell will be delivered with "designer berber carpeting throughout living, dining and bedrooms".  Kitchens and bathrooms will be delivered with "imported designer tile".  Splash on a coat of paint and hang some window treatments, and these units will be move-in ready.  I expect the first residents to move into the building by late January to early February.
If you have an interest in buying or renting a unit at myBrickell, please contact me.  I already have one rental listing and should have more in the weeks ahead.  Once closings begin, I will contact, on a first-come/first-served basis, those who have expressed an interest in either buying or renting a unit at myBrickell.
If you are a contract holder and are looking to retain the services of a reliable and experienced real estate agent to sell or lease your unit at myBrickell, look no further.  I take pride in my work and handle each and every one of my listings with the care and attention that they deserve.  If you have any questions, feel free to reach me on my cell at 786-247-6332 or via email at lucas@miamicondoinvestments.com.
myBrickell floor plans:
Mybrickell floor flans by Lucas Lechuga