Just How Hot is the Miami Condo Market?
October 3, 2011
by Lucas Lechuga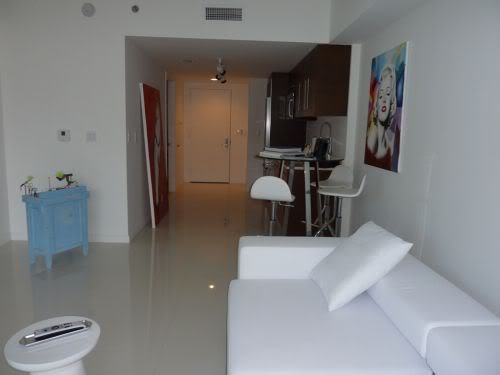 Two Fridays ago, we received a new sales listing at Icon Brickell.  It was for a 1 bedroom/1 bath condo located on the 9th floor with 726 square feet of interior, the smallest 1 bedroom floor plan at Icon Brickell.  The owner wanted to aggressively price the unit so we decided to list it for $315,000, or $434 per square foot.  This made it the lowest priced 1 bedroom at Icon Brickell by about $10K.  The next lowest priced unit was only 6 square feet bigger but located 14 floors higher. We expected the condo to sell quickly but we were blown away by just how quickly we got it under contract.
Our new listing was tenant-occupied and we weren't able to get in to take pictures until the following Tuesday.  Later that same night, we had two showings scheduled.  Within an hour of the second showing, we received a verbal offer close to asking price.  The next morning, we had a written contract waiting in our inbox and, after negotiating a few minor details, we had an executed contract within the next 24 hours.
Anyway you slice it, the Miami condo market is hot.  With each passing month, I am more and more surprised by how limited people's options for condos has become.  I learned last week that less than 37 developer units remain at Icon Brickell.  That's remarkable considering that Icon Brickell has 1,796 total units.