Jonathan Vilma's Brickell Condo Fetches $1.1 Million
March 30, 2017
by Sarah Elles Boggs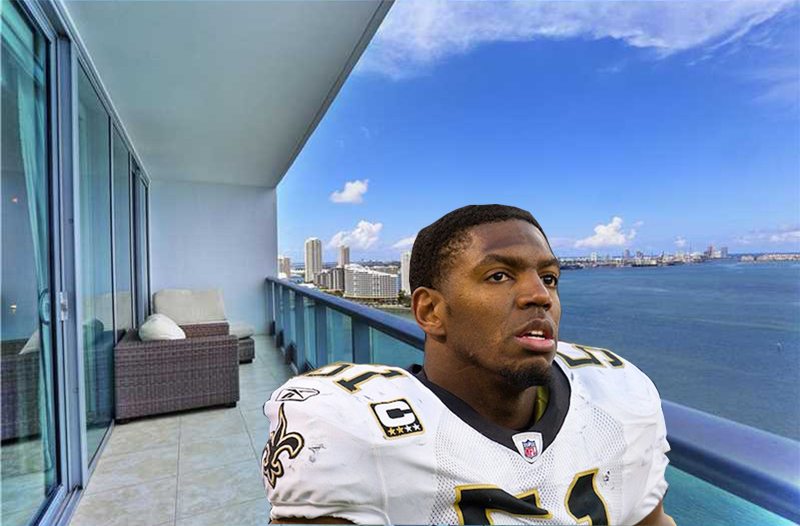 Super Bowl champ Jonathan Vilma has unloaded his 27th-floor, 2 bedroom condo at Jade at Brickell Bay for $1.1 million, according to MLS data. The unit has 1,730 interior square feet and features a private elevator and porcelain tiled flooring throughout, with direct, unobstructed views of Biscayne Bay.
According to public records, Vilma purchased the property in 2004 for $940,000, the same year that he joined the New York Jets as a first round draft pick and named NFL Defensive Rookie of the Year. The former linebacker was later traded to the New Orleans Saints, where he helped lead them to a Super Bowl Championship in 2009.  The property was originally listed for sale last year for $1.335M, just a few months before Vilma joined ESPN as a college football commentator.
Vilma is a native of Miami and a graduate of the University of Miami, where he won a national championship title and led the Hurricanes in tackles for three consecutive seasons. He is also co-owner of the popular BBQ joint, Brother Jimmy's, at Mary Brickell Village.