Inside Brickell Heights Part 3: The Mural and Streetscape
June 6, 2017
by Sarah Elles Boggs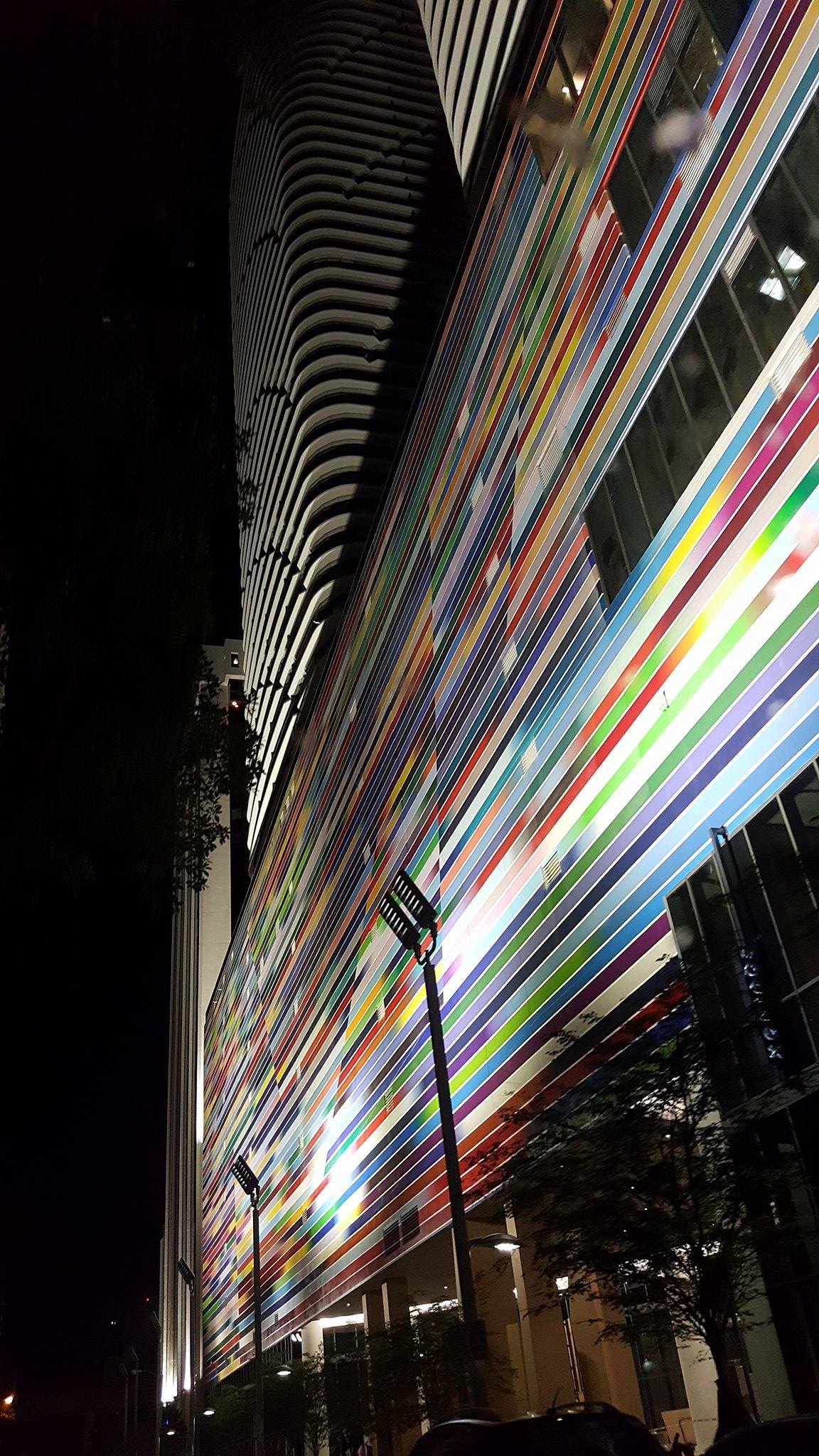 One of the goals behind the development of Brickell Heights was to activate the urban atmosphere and make South Miami Avenue a complete, pedestrian-friendly, lively environment, according to Carlos Rosso. The minds behind the project envisioned a well-lit atmosphere where people could be working out in a top-of-the-line gym, or sitting in a lounge at a happy hour below. Once you add in a colorful and lively mural by famed Argentinian artist, Fabián Burgos, you have Brickell Heights.
Watch this video where Fabián speaks about his mural and its effect on our neighborhood:
Under the curtain of the bright and colorful mural, there are several retail spaces that seamlessly connect Mary Brickell Village to Brickell City Centre, making one continuous shopping, wellness and entertainment area. The lights also serve a double purpose, making a safe walking environment for residents.
Directly below Brickell Heights East, residents will enjoy a French Cafe, the lobby of the Equinox Fitness, the elevator lobby for the offices above, and a large new Capital One Bank location with a cafe inside. As the building curves around the corner onto 9th Street, pedestrians will see the East lobby, the motorcourt, the West lobby, and under Brickell Heights West, there will be a large SoulCycle location that is scheduled to open later this year, and an 8,000 square foot restaurant space. Concepts are still being reviewed for the restaurant space (which I will go into more detail on in a separate post).
Once everything is open for business, the vibe of South Miami Avenue will be forever transformed. No longer will we have the bustling financial center by day/quiet residential area by night vibe. Mary Brickell Village was dwarfed by Brickell City Centre, and Brickell Heights is tying the strip together. I cannot wait to take a followup photo to this one below, that was shared by Carlos Rosso to show the lighting of the mural. It is very beautiful, and will be even more beautiful after the building is lit up and people are home.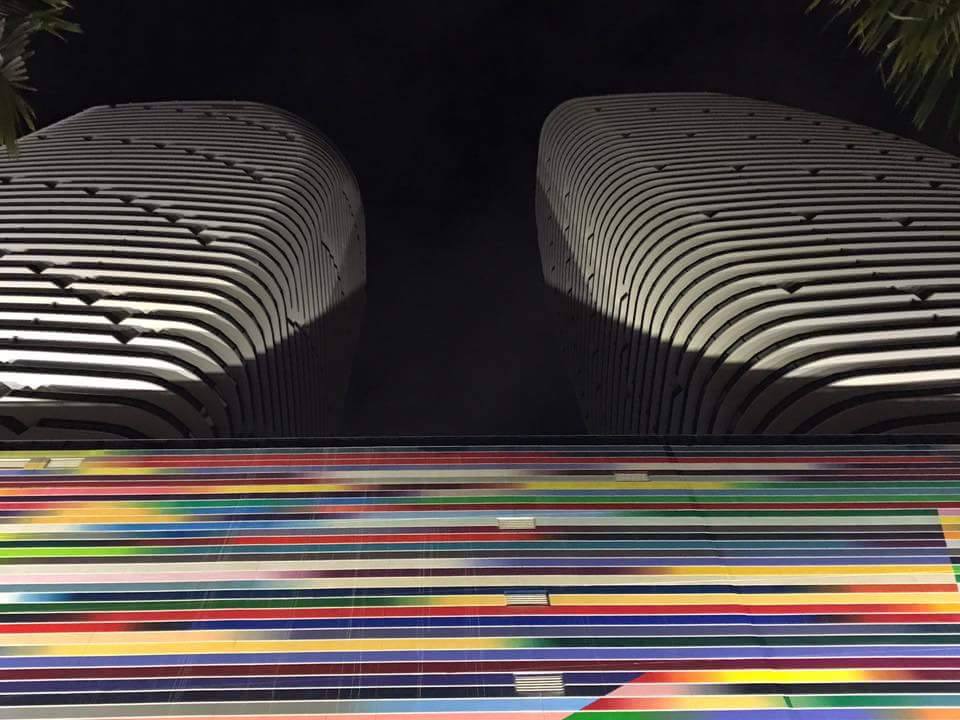 Tomorrow is the big day!!!