Best Luxury 3 Bedroom Condo Deal in Brickell
February 17, 2013
by Lucas Lechuga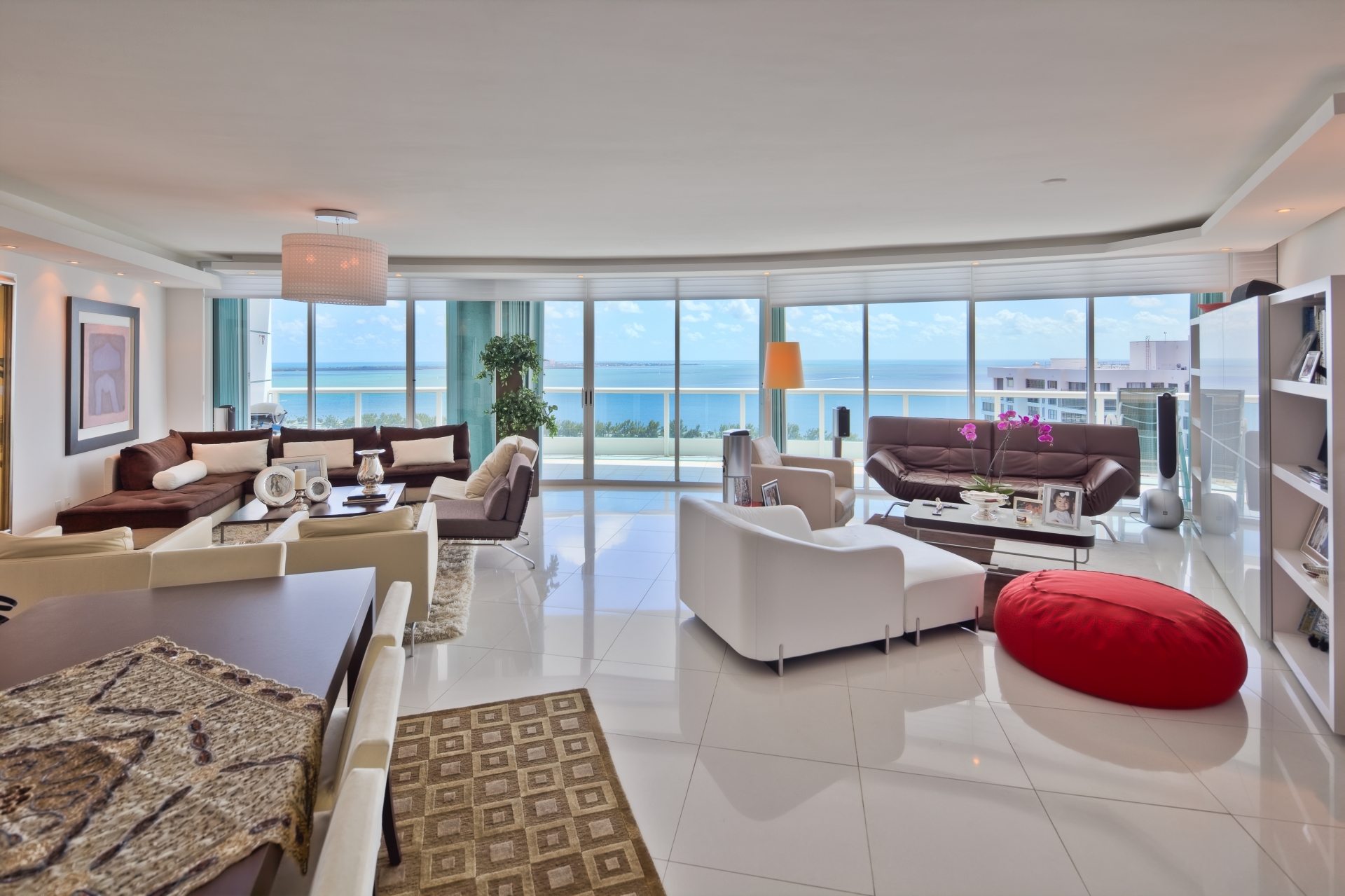 "Luxury" is a word that is oftentimes used carelessly without any regard for its true, intended meaning.  When it comes to Brickell, only a handful of condo developments deserve to be mentioned in the same sentence as that descriptor.  In my opinion, Santa Maria is at the top of that list followed closely by Four Seasons Residences.  Despite being built in 1993, Bristol Tower is a second Ugo Colombo development that would make the short list of luxury residential buildings in Brickell.  It has stood the test of time and remains one of Brickell's most distinguished condo developments.  Colombo's work is synonymous with the word "quality".  Along with Bristol Tower, he has developed such masterpieces as Santa Maria, Epic Residences and Hotel and Grovenor House.  All four buildings today look just as flawless as they did the day they were completed.
That being said, luxury three bedroom condos in Brickell are in very short supply.  Very few are available at the aforementioned Brickell condo developments and most are priced above $2M.  There is one listing, however, that is stunning and has stuck out in my mind as being an incredible deal.  It is a spacious 3 bedroom plus den, 4.5 bath residence which has 2,825 interior square feet, a large wrap-around balcony offering majestic bay and city views, a laundry room with Miele appliances, white Porcelanato floors in the living areas, wide-plank hardwood floors in the bedrooms and a white Italian kitchen with rare Quartzite green countertops as well as kitchen appliances by Miele and Sub-Zero.  The condo, unit 3302, is located on the 33rd floor, just two floors below the penthouse.
The best part of this elegantly appointed three bedroom condo at Bristol Tower is its price.  The sellers are asking just $1,749,000, or $619 per square foot.  For comparison sake, unit 2702 at Bristol Tower sold for $1.61M, or $570 per square foot, this past December.  That was a complete gut-job though and requires at least $100 per square foot to make it comparable.  Obviously, unit 3302 also has a better view being that it is located six floors higher  than unit 2702.  Additional evidence to support my assertion that unit 3302 is a great value can be found in a second recent sale at Bristol Tower which closed on October 29, 2012.  Unit 3005, a smaller three bedroom floor plan, sold for $606 per square foot.  It is important to note, however, that the 05 line at Bristol Tower faces southwest and has only a slight water view.  It is predominantly a city view with a sliver of water.  Also, all of the bathrooms in that unit are original whereas all of the bathrooms in unit 3302 have been upgraded.  After adjusting for water view and upgrades, it becomes obvious that unit 3302 is a great deal even at full asking price.  My prediction is that this one will be under contract by month's end.