93% of All Newly Completed Condos in Downtown Miami Now Occupied
March 15, 2012
by Lucas Lechuga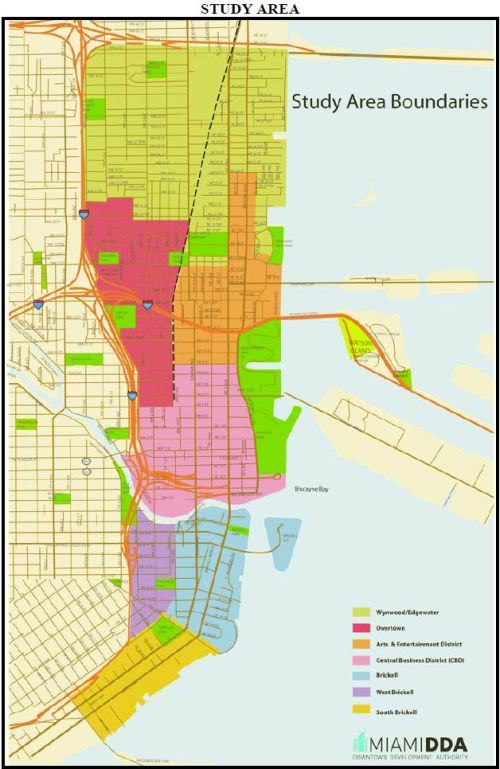 The Miami Downtown Development Authority recently released a study showing that of the 22,785 newly completed units in Downtown Miami, 93% of them were occupied as of December 2011.  That number is up 7 percentage points from December 2010 in which 86% of the units were occupied.  The study focused on those units completed after 2003 located within the Downtown Development Authority District and adjacent areas of influence as shown in the above map. A total of 77 newly completed condominium developments, as defined by the study, are located within these boundaries.
I read through the entire study and wanted to share a few highlights that I found to be rather enlightening:
84% of the newly completed units have closed.  (The overall 93% occupancy rate in downtown area condominiums substantially exceeds the number of units sold as a result of developers' rental of unsold units.)
In 2011, approximately 45% of total sales were first-time new unit sales in new buildings.  On average about 140 sales per month were in new buildings in 2011.
Renters account for approximately 56% of occupied units.  ( I figured that this would have been slightly higher.)
From 2010 to 2011, the average sales price of new units increased approximately 11.7% to about $420,000
The average price per square foot of new unit sales increased approximately 12.6% from 2010 to about $365 per square foot in 2011.