East Hotel Taking Reservations Starting May 9, Reach Tower 95% Sold As Brickell CityCentre Begins to Open
March 3, 2016
by Sarah Elles Boggs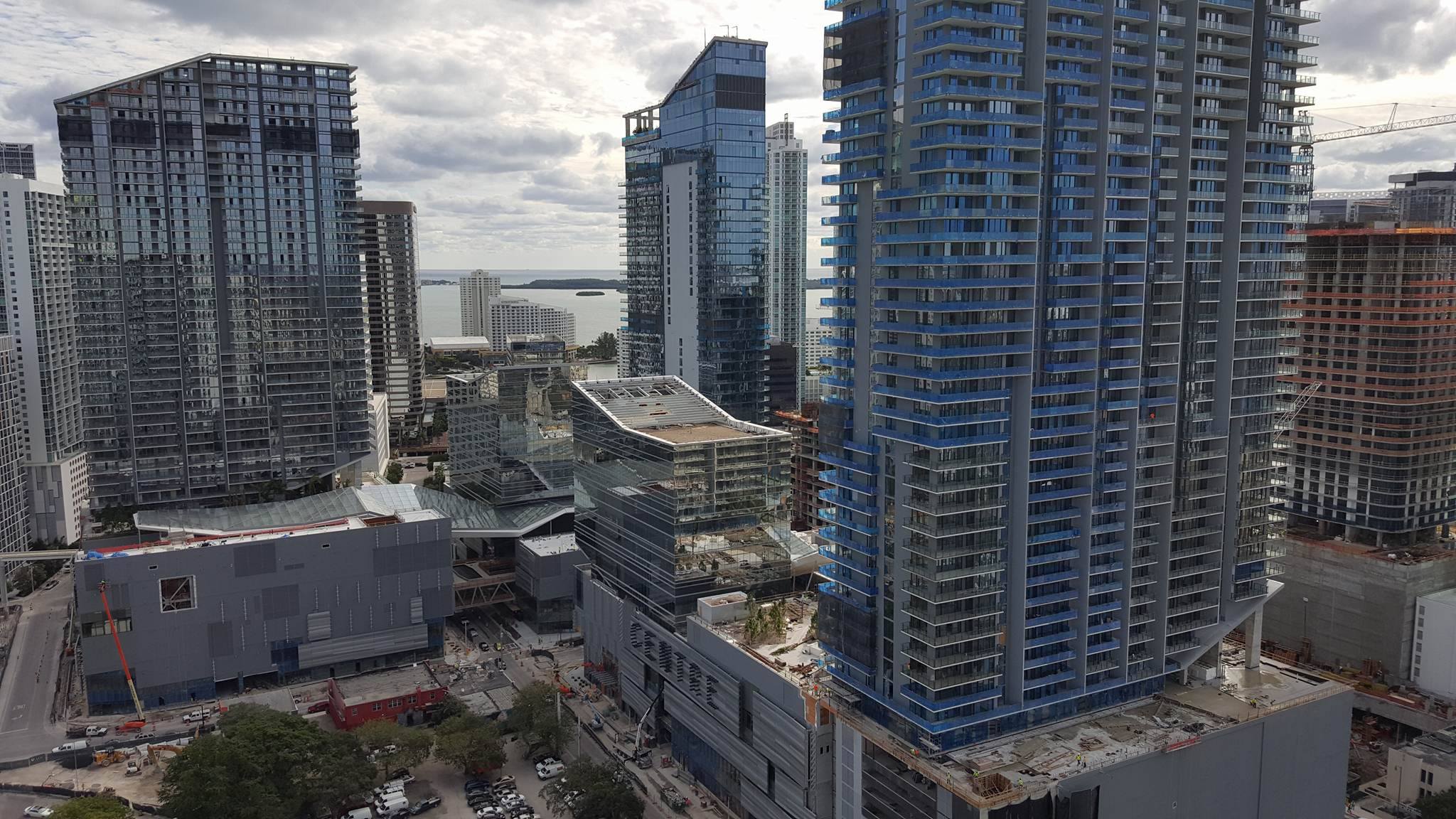 Just three days after the ribbon cutting and official opening of Three Brickell CityCentre, we have exciting news about the other phases of the opening. All three remaining components of the much-anticipated development will be opened within the next six months. Here is the timeline we are working with:
Hotel: The East Hotel is currently accepting reservations with availability beginning May 9, 2016. Rates for the first night begin at $279/night including complimentary wifi and continental breakfast for two according to the booking section of their website. Separate packages are available for business travelers, offering a complimentary welcome cocktail, dry cleaning credit, wifi and continental breakfast for one.
Residential: Sales remain strong at both residential towers, Reach and Rise. Reach is currently 95% sold and awaiting their certificate of occupancy to begin closings this month. For buyers who wish to move-in within the upcoming weeks, a few opportunities remain with pricing averaging at $650/square foot. Rise tower is not far behind, boasting 50% sold status and similar pricing. We expect to see Rise opening later this year.
Retail: The impressive list of tenants have already begun their interior build-out to prepare for the grand opening of the mall, which is expected to be in September of 2016. The mall will be anchored by Saks Fifth Avenue and Cinemex luxury movie theater with a gourmet dining component. Other retailers will include Apple with their largest store in Florida, Valentino, Chopard and Lululemon. Sources have been buzzing since 2014 about the addition of an Eataly location although representatives of Swire have been unable to confirm this claim. Here is a full list of retailers that has been released by Swire.
Office: Three Brickell CityCentre was officially opened on March 1 with a ceremonial ribbon cutting attended by Mayor Regalado along with executives from Swire Properties and Akerman. Akerman is the anchor tenant of the office component of the development with 290 attorneys on staff. The new space will allow them to grow by 10%. Two Brickell CityCentre is the second office tower that is currently awaiting their certificate of occupancy.
It is important to note that these are prospective dates, considering everything goes as planned with the weather, contractors and permit delivery. We will be sure to be on top of any changes. Should you be interested in space in the residential, retail or office components, we are here to help.