Cinemex Finally Releases Grand Opening Date!
April 14, 2017
by Sarah Elles Boggs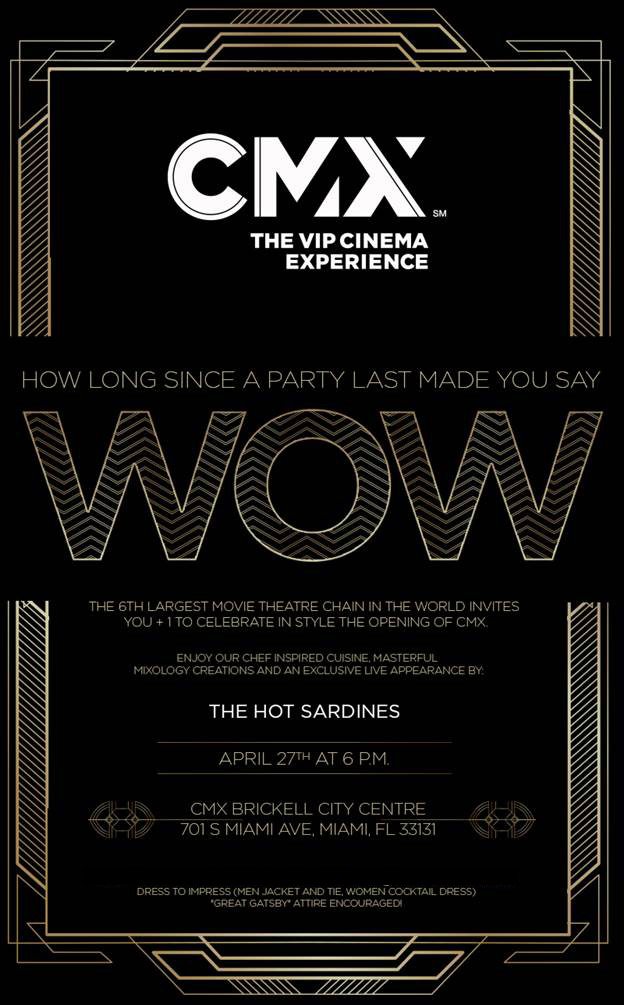 At last! Brickell City Centre's Cinemex has released a grand opening date! Granted, the opening day is a private event and not open to the public, but we know that the public opening will come soon thereafter. One of our readers kindly tipped us off that the people working inside the theater claimed they will "definitely" be open by May 5, the release day for "Guardians Of The Galaxy 2." The private grand opening will take place April 27 with a "Great Gatsby" theme.
The wait for Brickell's first movie theater has been dramatic. We had received so many opening dates that were later pushed back, we just stopped asking. The theater does not yet show up on Cinemex's website or Fandango, but we're checking daily. Eager patrons have swarmed their Google page with 1 star reviews due to the delay. We are confident that once we are able to attend a movie there, the experience will be amazing and those 1 star reviews will be balanced out by even more 5 star reviews.
In the meantime, check out our Miami condos movie that will air before each movie there. We'll see you at Cinemex!

**** UPDATE: We have YET ANOTHER opening date. I have never seen a company with so many different opening dates. At any rate, Cinemex's Instagram has announced that the theater in fact opens tomorrow.