Brickell City Centre Expands its Weekly Farmer's Market
September 9, 2016
by Lucas Lechuga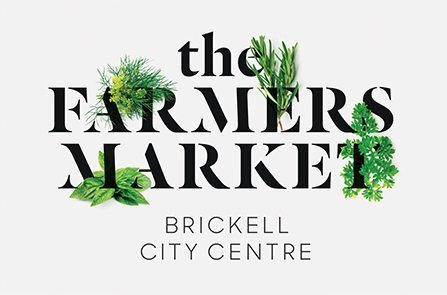 Brickell City Centre has expanded its weekly farmer's market in conjunction with the Green Market Co-Op. They are the organizers behind the popular Pinecrest Market, who may regard as the best farmer's market in town.

The new and improved Brickell Market will include over 40 vendors including fresh, locally-grown produce, baked goods, artisan foods, plants, flowers, home and garden goods, health and beauty items, pet food, lunch spots and even a DJ. No event in Miami is complete without a DJ.

One of my personal favorite vendors is the Tree Hugging Hippie Soap guy. He makes his soaps himself in the Little River area and then sells them himself as well. There's nothing like buying from someone who is really passionate about their craft and this guy is all about healthy soaps. They smell really nice and make your skin feel really nice too. I'm not a full blown tree hugging hippie, but I hope to see him there this week. He didn't ask me to say that, I really need more soap.





Each Saturday fro 10am-4pm, the farmer's market will be set up underneath the People Mover along 8th Street. Even the original Brickell City Centre farmer's market was a hit, so this is really exciting! See you there!