Miami Luxury Real Estate Website Adds Bitcoin Currency Conversion for All Property Listings
January 29, 2018
by Lucas Lechuga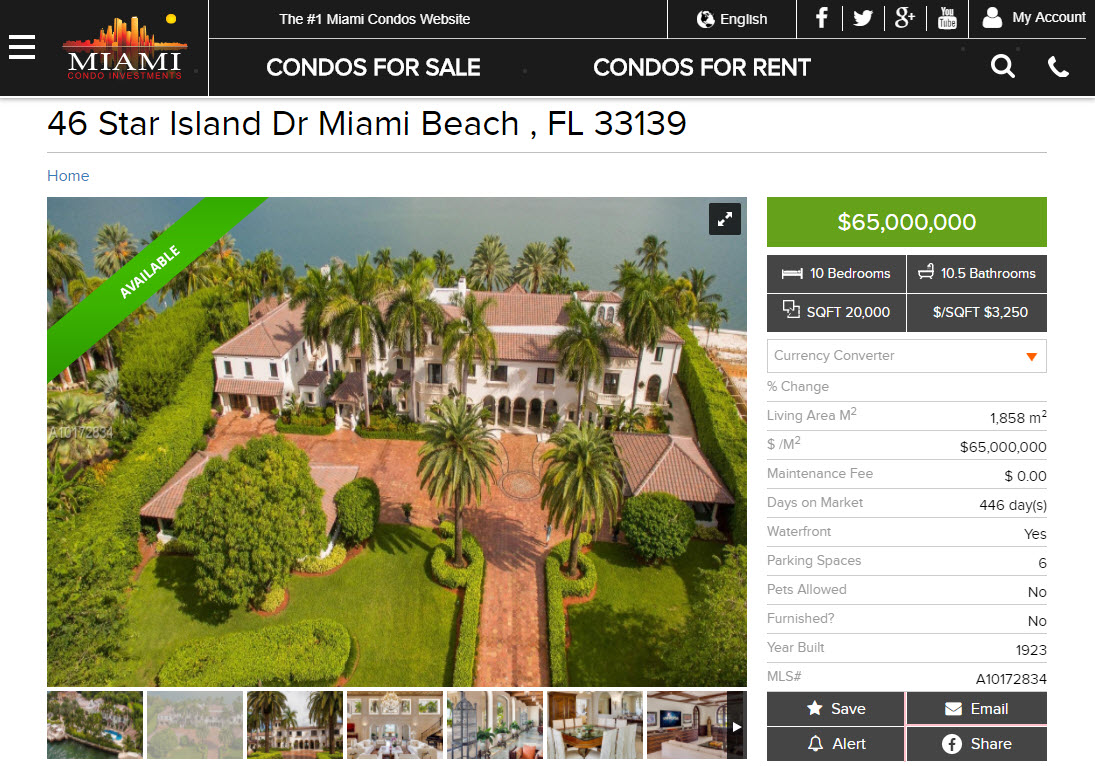 Unless you've been living under a rock, you already know that Bitcoin - the world's most famous cryptocurrency - has been all the craze these past couple of months. Opponents of Bitcoin argue that it lacks mainstream adoption and that prices are fueled by nothing more than pure speculative hype. However, that seems to have changed in recent months as local and national headlines have been filled with examples of luxury real estate properties listed for sale in Bitcoin denominated currency. Supporters of Bitcoin argue this flurry of activity is the tell-tale sign that mainstream adoption is just around the corner. Miami luxury real estate website - MiamiCondoInvestments.com - has prepared itself in case the latter proves true. Buyers shopping for Miami luxury homes or condos can now convert in seconds prices denominated in U.S. Dollars to Bitcoin for all luxury real estate in Miami and Miami Beach that is listed for sale on its website.

Below, you can see screenshots of the three-step process in action for using the Bitcoin converter:



Step 1: Click the "Currency Conversion" drop-down located underneath the property's List Price.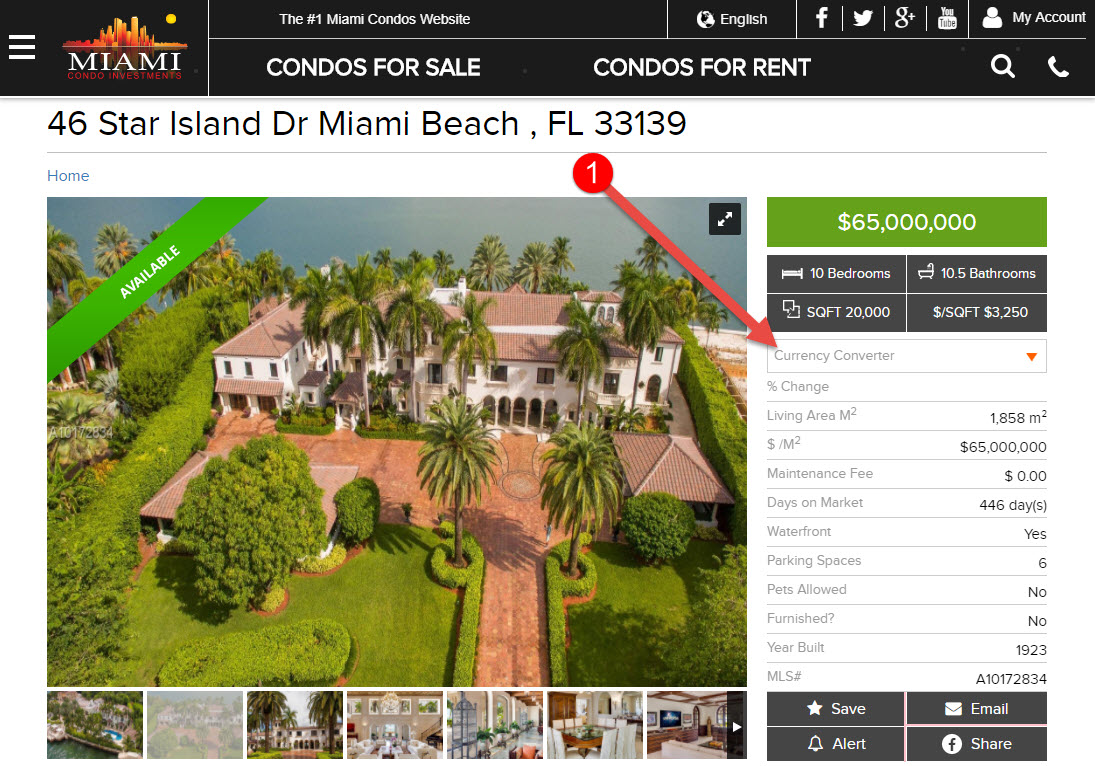 Step 2: Select "Bitcoin" from the drop-down menu.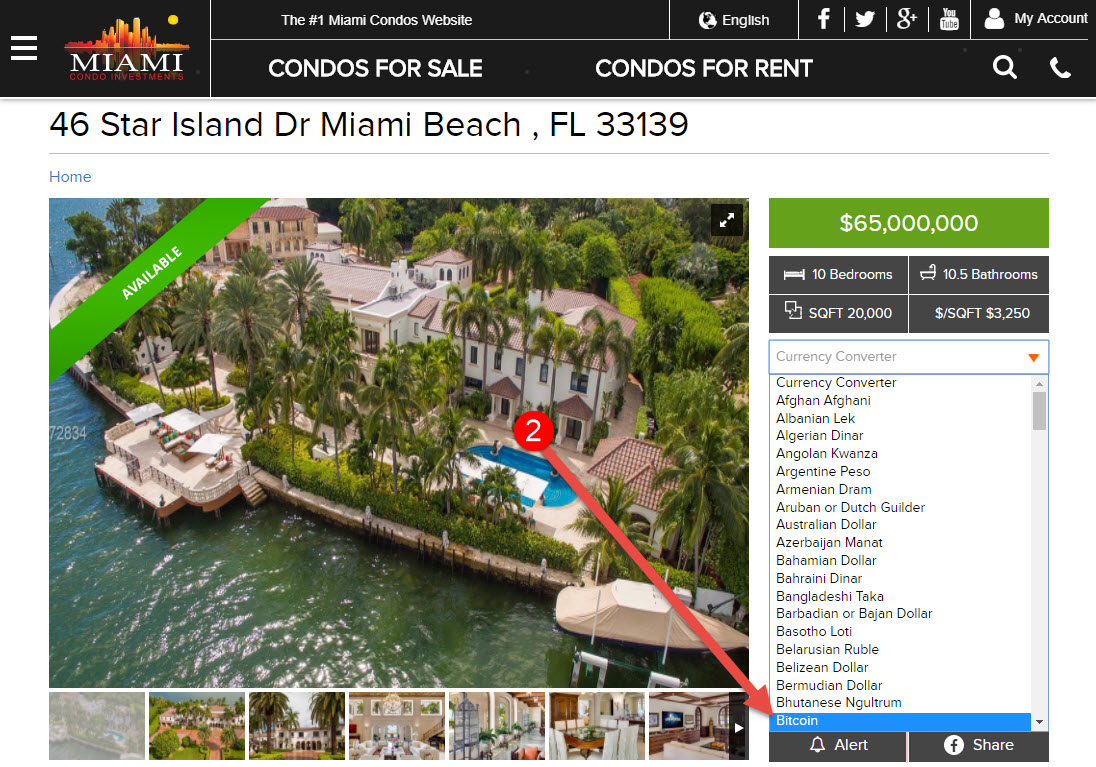 Step 3: Watch the property's List Price convert from U.S. Dollars to Bitcoin.

(Although BTC is the generally accepted abbreviation for Bitcoin, XBT is commonly used for foreign exchange and futures trading.)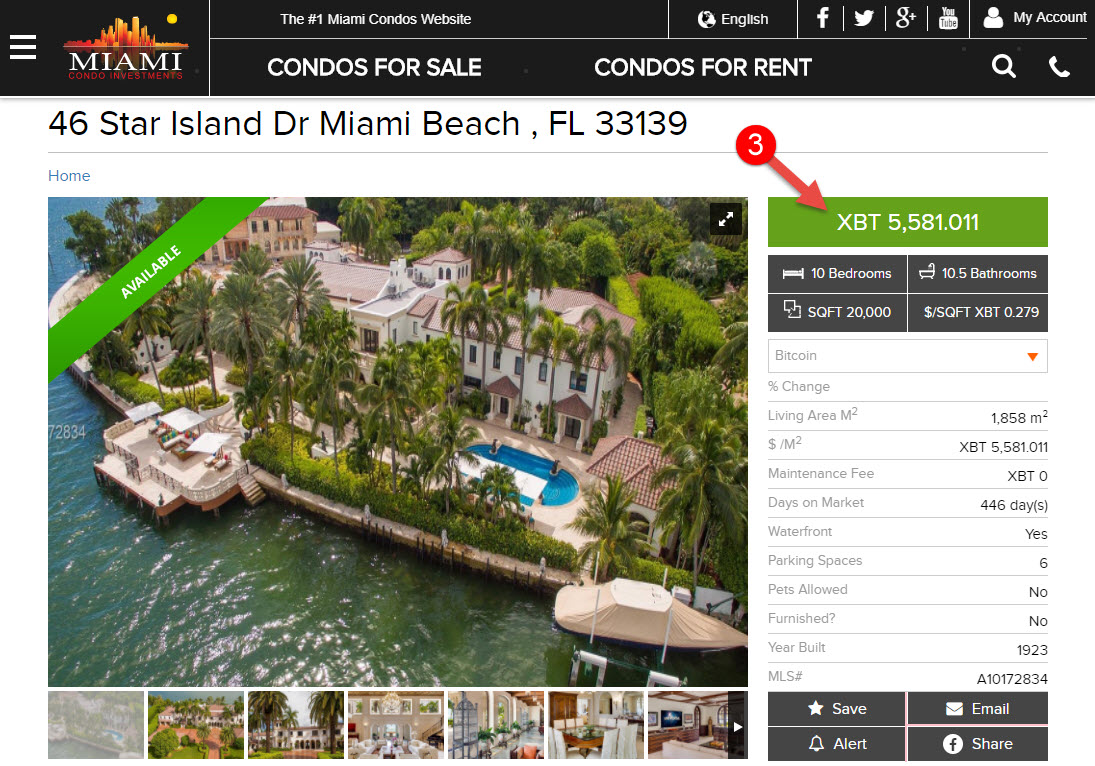 The currency conversion tool can also be used to convert a property's list price from U.S. Dollars to Bitcoin along with any one of 160+ currencies or precious metals. MiamiCondoInvestments.com uses a third party service to provide daily spot rates.