Genting Group to Lease Submerged Land for Development of 50-slip Mega-yacht Marina
January 8, 2018
by Lucas Lechuga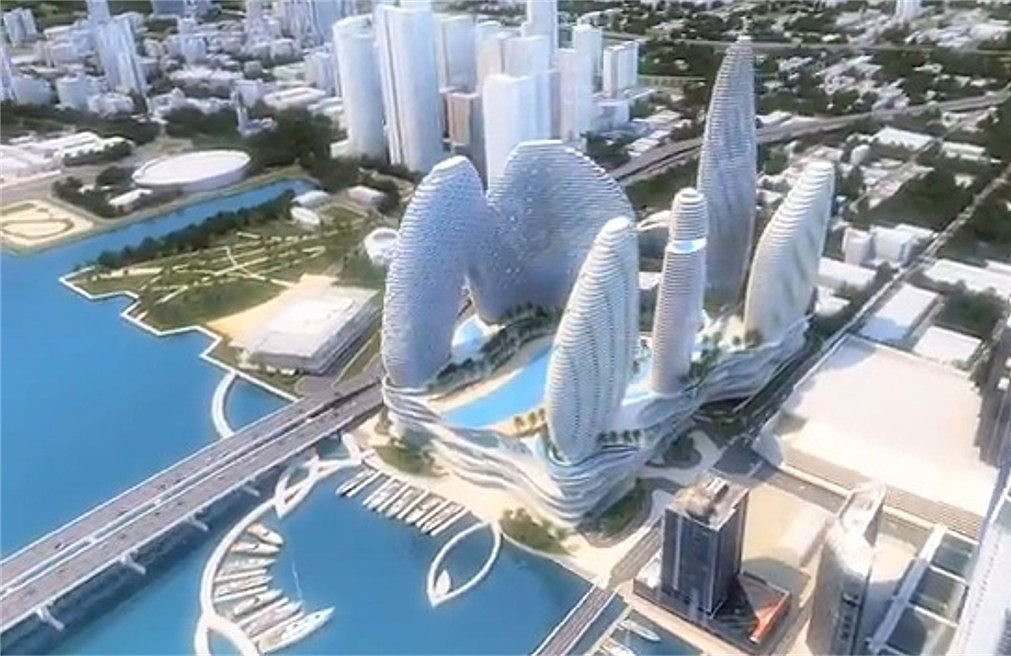 It looks like the Malaysia-based Genting Group is on their way towards developing a 50-slip mega-yacht marina on the former Miami Herald site, according to The Real Deal. In 2011, Genting bought the former Miami Herald site for $236 million, which also included an additional $185 million for the nearby Omni retail and hotel complex. While their ultimate goal has always been to build a casino, opposition to those efforts has shifted their focus to first developing a mega-yacht marina. The proposal shows that the marina could accommodate 50- to 175-foot long vessels.

The Miami City Commission recently cleared the way for the marina development, as they agreed to accept a deed for the submerged land in Biscayne Bay, which would then be leased for the marina development. Genting's subsidiary Resorts World Miami LLC., is negotiating to lease the submerged land which is currently owned by the city of Miami and the Florida Department of Transportation (FDOT).

Besides the marina, Resorts World Miami is also planning to include two residential towers, a hotel, and retail shops with 800-foot long walkway along Biscayne Bay. No word yet as to when they plan to begin development.