The Venetian Causeway Upgraded One of Miami's Most Used Bike Routes
January 18, 2018
by Lucas Lechuga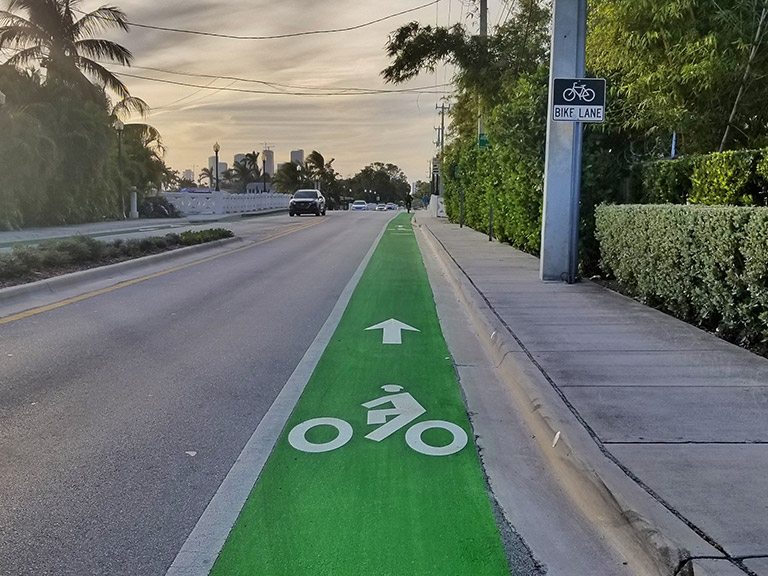 The Venetian Causeway, which is home to one of Miami's most popular bike route, has upgraded the experience for cyclists by unveiling green bike lanes. The high emphasis green bike lane project began in December with plans to have it completed in the coming months.

The slip-resistant lanes were created to promote a "share the road" mentality, so that drivers, cyclists, and pedestrians could all have an enjoyable experience. Originally, the lanes were only planned to cover the Miami Beach city limit stretch but the county later agreed to allocate additional funds so that each 2.5-mile stretch could be covered.

The lanes head both east and west, so riders can enjoy the new bike lanes heading into and out of Miami Beach. Additionally, if you are riding east and heading for South Beach, you'll now be able to find 65 long-term parking spots in the 17th Street garage. Miami Beach unveiled these spots last week with an option to park overnight if needed.

With the new green bike lanes providing cyclists with a safer biking experience, the Venetian Causeway should remain one of Miamians favorite bike routes for many more years to come.