$40 Million Construction Loan Secured for Bentley Residences
November 22, 2022
by Jacki Taylor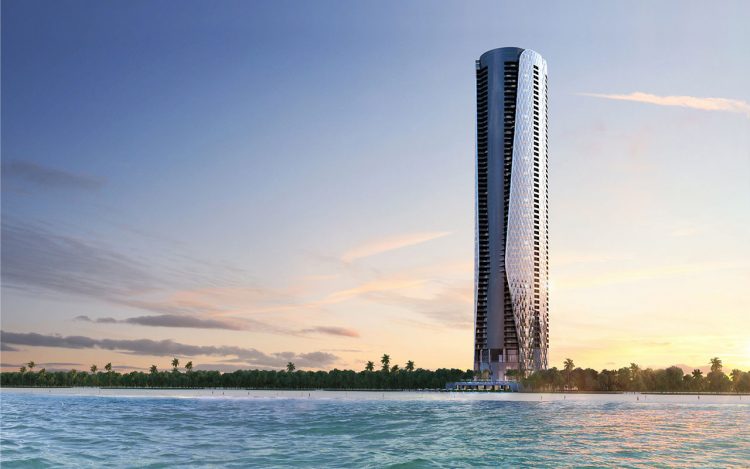 A $40 million construction loan was secured by Dezer Development's proposed Bentley Residences condominium development in Sunny Isles Beach.
Records show that City National Bank of Florida provided the mortgage. The financing is for pre-development expenses related to the planned 216-unit luxury tower at 18401 Collins Avenue.
The Sunny Isles Beach-based development company, run by Gil Dezer, just unveiled a $10 million sales center with a scale model of a 6,000-square-foot condo at Bentley Residences. For apartments facing the Intracoastal Waterway, prices vary from $5 million to almost $6 million. Units with a view of the ocean start at $7.2 million. The penthouses will cost between $57 million and $75 million.
Bentley Motors and Dezer collaborated to create their first residential building ever constructed. According to a press release, the 61-story Bentley Residences will have a "Dezervator" auto elevator in the middle of the structure. Each luxury unit will include a three or four-car garage with electric vehicle charging outlets.
According to records, a Dezer affiliate paid $6.8 million in 1996 for the 3.6-acre property, which includes a five-story hotel bearing the Wyndham name. The 180-key building's demolition is anticipated to begin in the first quarter of 2019, with a 2026 completion date for the project as the goal.
Dezer is transforming the North Miami Beach Intracoastal Mall into the $1.5 billion mixed-use Uptown Harbour project. The expansive development, which spans over 30 acres and includes 2,000 residential units, 575,000 square feet of retail and office space, 250 hotel rooms, a port, and a central park, was given initial approval by the North Miami Beach City Commission in 2020.
Bentley Residences will be Dezer's second opulent residence with a modern vehicle lift. The first was the Porsche Design Tower, a 2016 completion of a 60-story luxury brand high-rise in Sunny Isles Beach.