Completely Renovated Townhouse at Atlantis on Brickell
December 4, 2009
by Lucas Lechuga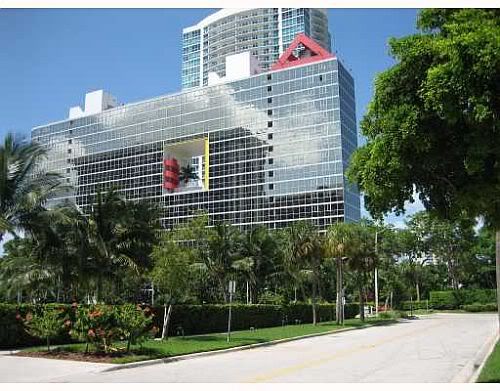 I remember walking through unit 306 at Atlantis on Brickell towards the end of 2007.  The place was a disaster!  Flooring was ripped out, walls were horribly damaged, mold was evident in a few of the rooms and the kitchen and bathrooms badly needed to be updated.
Unit 306 is a 4 bedroom/4 bath two-story townhouse with 2,628 interior square feet.  In 2007, when the unit came onto the market as a foreclosure, the unit was listed for $799,900.  After eight price reductions and a little over nine months later, the unit sold for $415,000, or $158 per square foot, on February 29, 2008.
After a complete overhaul, the unit made its way onto the market about six months ago for $1,130,000, or $430 per square foot –  quite a stretch even after accounting for renovation and holding costs.    The list price was slashed a few times before recently being reduced to $865,000, or $329 per square foot – a step in the right direction but still at least $100,000 away, in my opinion.
My guess is that it probably cost somewhere in the ballpark of $100 per square foot to completely gut and renovate the unit, given the quality and the fact that mold was present.  I've estimated taxes to be around $25,000 and HOA fees to be around $22,000 over the past 21 months.  That represents about an extra $18 per square foot to the cost basis of the owner.  It'll be interesting to see if the owner is able to make a profit or, at the very least, break-even on this investment, especially after accounting for cost of capital.
Before Pictures

After Pictures