Aston Martin Residences Announces Construction Start Date; Releases Video Preview
October 6, 2017
by Lucas Lechuga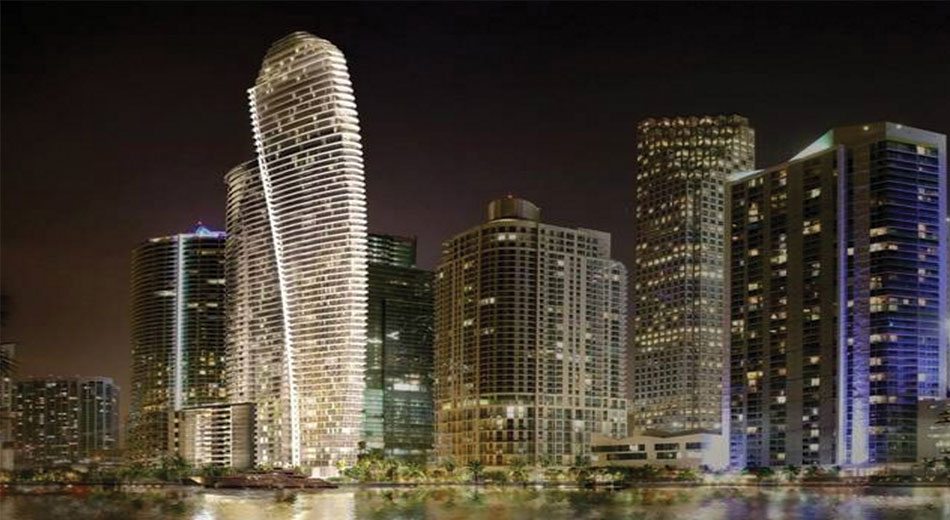 Staying true to their word that construction will begin this fall, Aston Martin Residences has announced that the actual date will be October 18. A notice of commencement was filed August 10 to begin construction, despite the fact that their $10 million sales gallery just opened on the build site in June.

In conjunction with the announcement that construction is set to begin, the developer has also released a teaser video, highlighting the level of service and quality of finishes that owners will experience once the building is complete in 2022.

Residences will range from 1-5 bedrooms, including duplexes, penthouses and a triplex penthouse. The edifice will have unparalleled amenities and services include Sky Amenities, which is 42,275 sf of amenities divided into four floors (52-55), connected by an elegant glass staircase. The team has masterfully designed Aston Martin Residences Miami for those who want to a live a world-class lifestyle.

Residences range from $600,000 to $7,000,000 and penthouses are available from $16 million to $50 million. Have a look at the video preview below.