MLS Listings Continue to Grow at Midtown 2
July 1, 2007
by Lucas Lechuga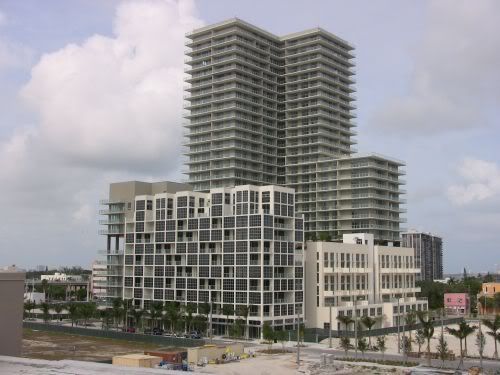 Midtown 2 began closings for condo units around the middle of May 2007. Since that time, there has been an average of 1 to 2 newly listed condo units per day that have appeared on the MLS. I get notified with an email to my Blackberry whenever a new listing appears in the MLS in any of the newly constructed condo buildings so that I become one of the first to know when a great deal becomes available.
In the past two weeks listing activity has really picked up at Midtown 2. The good news is that a good number of people are actually closing on their units. The bad news is that these people are still looking to flip their condos. There's also a good amount of units listed for rent at Midtown 2. That number will grow as more condo owners finish installing their floors, window treatments, light fixtures, etc. since the units come decorator-ready. Once that occurs, then most will likely place their condos on the market for sale or rent.
Prices at Midtown 2 have come down some in the past couple of weeks as condo owners are now realizing that units are not selling at their current price level. There have been zero closed sales and only one pending sale at this time. 1 bedroom condos currently start at $269,000, 2 bedrooms at $399,000 and 3 bedrooms at $665,000. As of now, the best deals available are the one bedroom listed for $269,000, which comes out to $328 per square foot, and the 2 bedroom listed at $399,000, or $353 per square foot.
I still feel that prices will continue to head south towards the $280-$360 per square foot range but recent prices have me optimistic that pricing will readjust much faster than initially anticipated. It usually takes about 12 months for owners to reach their "pain threshold" but maybe they are finally realizing that the market is much softer than they hoped.