IconBay to Include Garage-top Tennis Courts and Watersports Marina
August 13, 2012
by Lucas Lechuga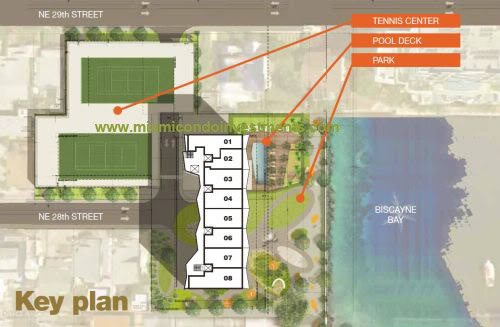 Rooftop tennis courts?  Why didn't anyone say anything?  I'm not an avid tennis player but I wouldn't mind partaking in a few games of tennis if they were to be held on a rooftop offering a majestic water view.  Heck, I'm not even a tennis player period but I might just volunteer to be the line judge.  Where do I sign up?  One of IconBay's latest renderings reveals two tennis courts atop its parking garage.  It appears, however, that only one of the two courts will offer an unobstructed view of Biscayne Bay.  I wonder what the wait time for that court will be.  The tennis courts at IconBay will be located on the 7th floor and offer ball and towel service, filtered water stations and access to his-and-hers locker rooms.  The courts will even be lighted to allow for nighttime play.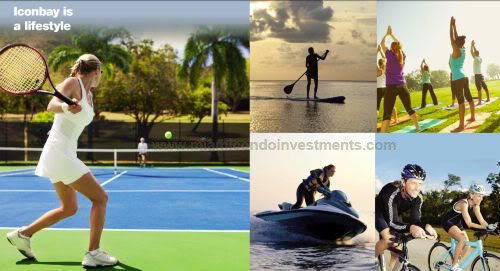 It seems that recreational activities and encouraging its residents to live a healthy lifestyle will be a central theme for Icon Bay.  Icon Bay's latest marketing piece states that it will include a watersports marina for windsurfing, paddleboarding, sailing, jet skiing and other motorized and non-motorized aquatic activities.  How awesome is that?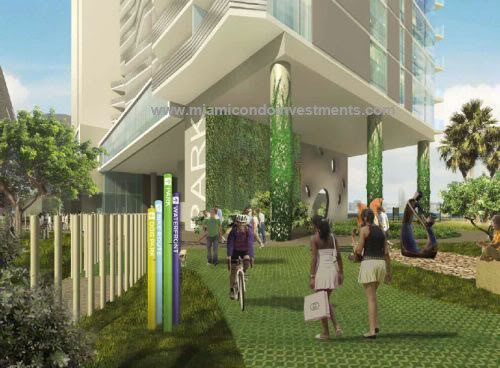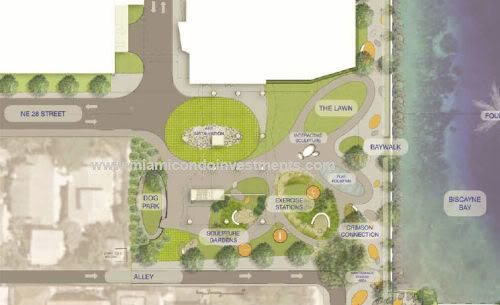 The waterfront sculpture park will also be a distinguishing feature for Icon Bay.  Featured artists will include: José Bedia Valdes, Carolina Sardi, Edouard Duval Carrié , Gary Nader and Daniel Maman.  In the rendering above, notice the dog park, sculpture garden, exercise stations, play fountain and interactive sculpture along with the winding walkways and baywalk.  Sounds like it will be one helluva park!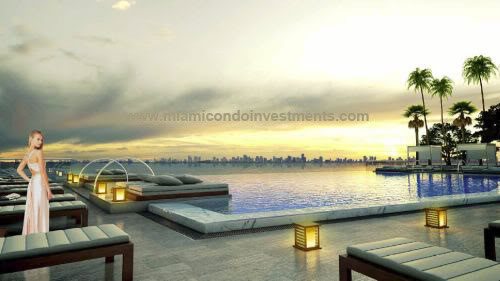 The Infinity-edge pool at Icon Bay will be accented by a snack and cocktail bar and private cabanas.  Towel service will also be offered.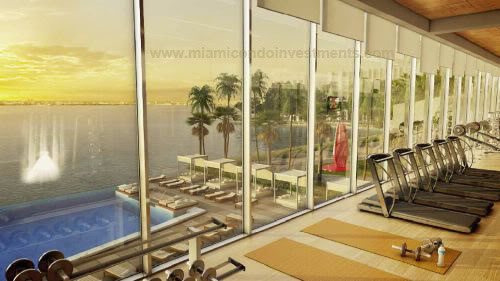 The fitness center and spa at IconBay will include top-of-the-line cardio and weight training equipment, sauna and steam rooms, personal trainers, yoga and Pilates classes and more.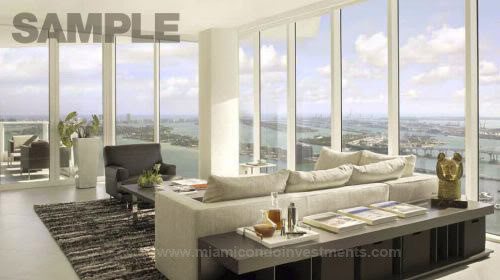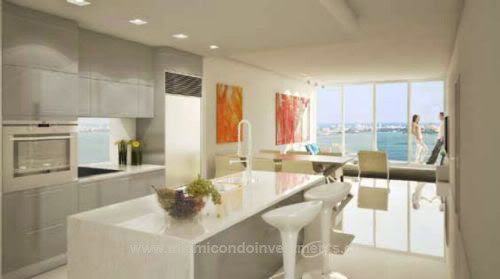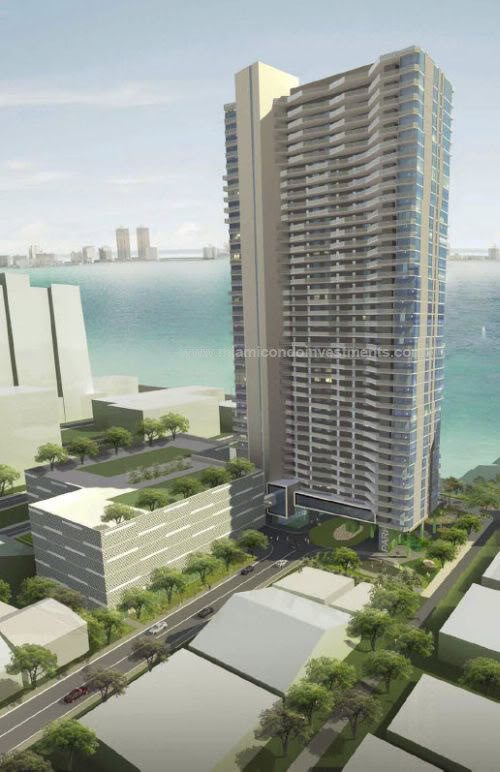 Notice the triangular-shaped balconies on the backside of the building in the above rendering of IconBay.  You also get a good shot of the two tennis courts.  I must say that these latest renderings have me excited about the prospects for IconBay.  It will definitely be a game-changer for the neighborhood.  Hopefully the watersports marina will be open to non-residents as well.
I updated our Icon Bay building profile page to include all of the latest information that has been released including amenities and residence features.