Site Work Underway; VĪb Miami to Break Ground This Month
November 15, 2015
by Lucas Lechuga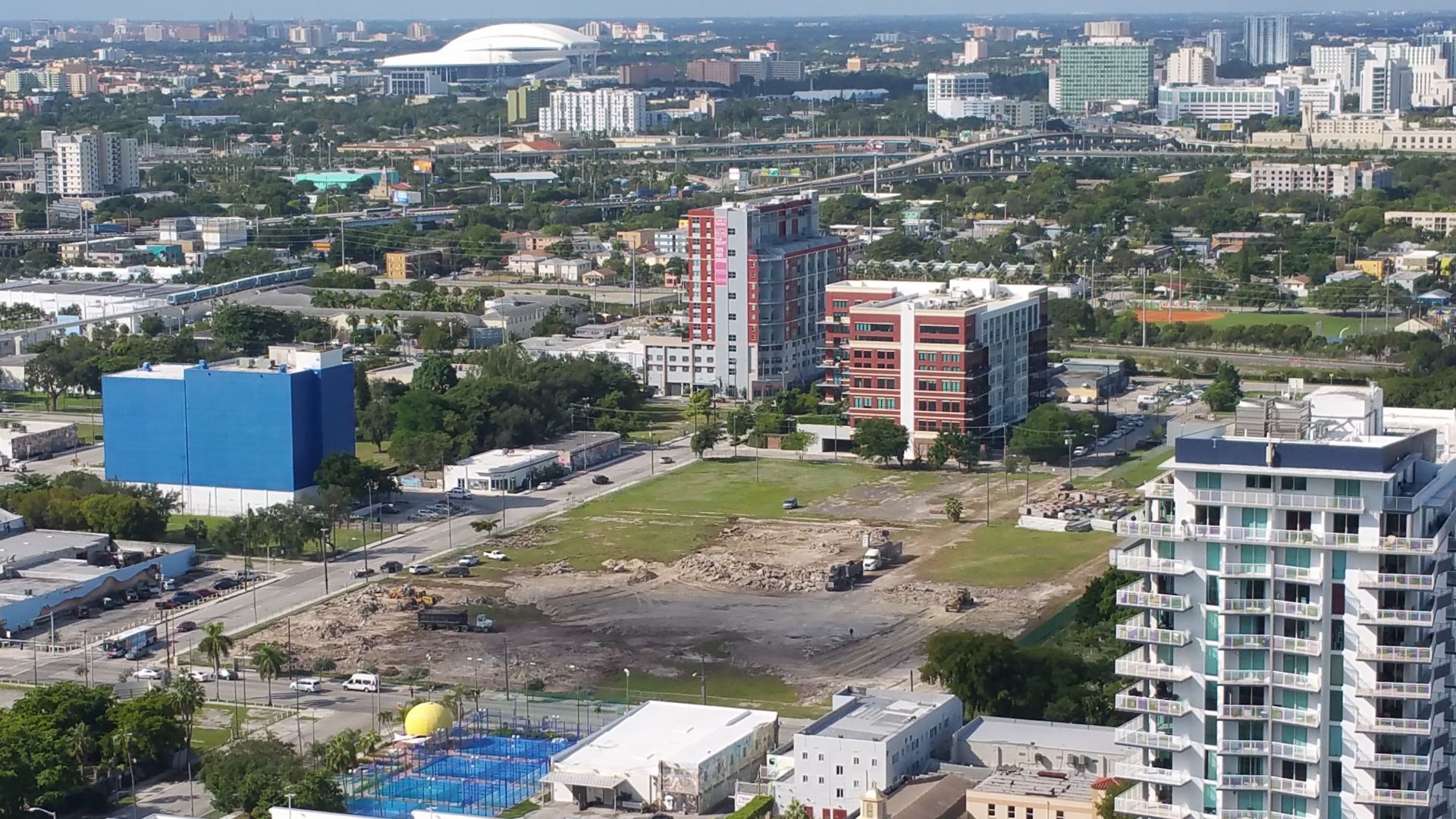 It appears that phase one of Richard Meruelo's mixed-use development, to be located at the intersection of NE 2nd Ave and NE 17th Street in Miami's Arts + Entertainment District, is moving forward as planned. While out showing properties this past Friday at 1800 Club, I spotted from a distance trucks clearing off the land to his 7.3 acre site.
As reported earlier this year, phase one of Meruelo's project is to include a 10-story, 200-room hotel called Vīb – a new boutique hotel brand by Best Western. Groundbreaking for the hotel is expected to take place this month with completion slated for November or December of next year.

Meruelo's site is zoned for up to 3 million square feet. Future phases are expected to include residential units, restaurants, retail, and nightlife – all of which will be welcomed additions to the neighborhood.