Canvas Secures Fannie Mae Approval
January 16, 2016
by Sarah Elles Boggs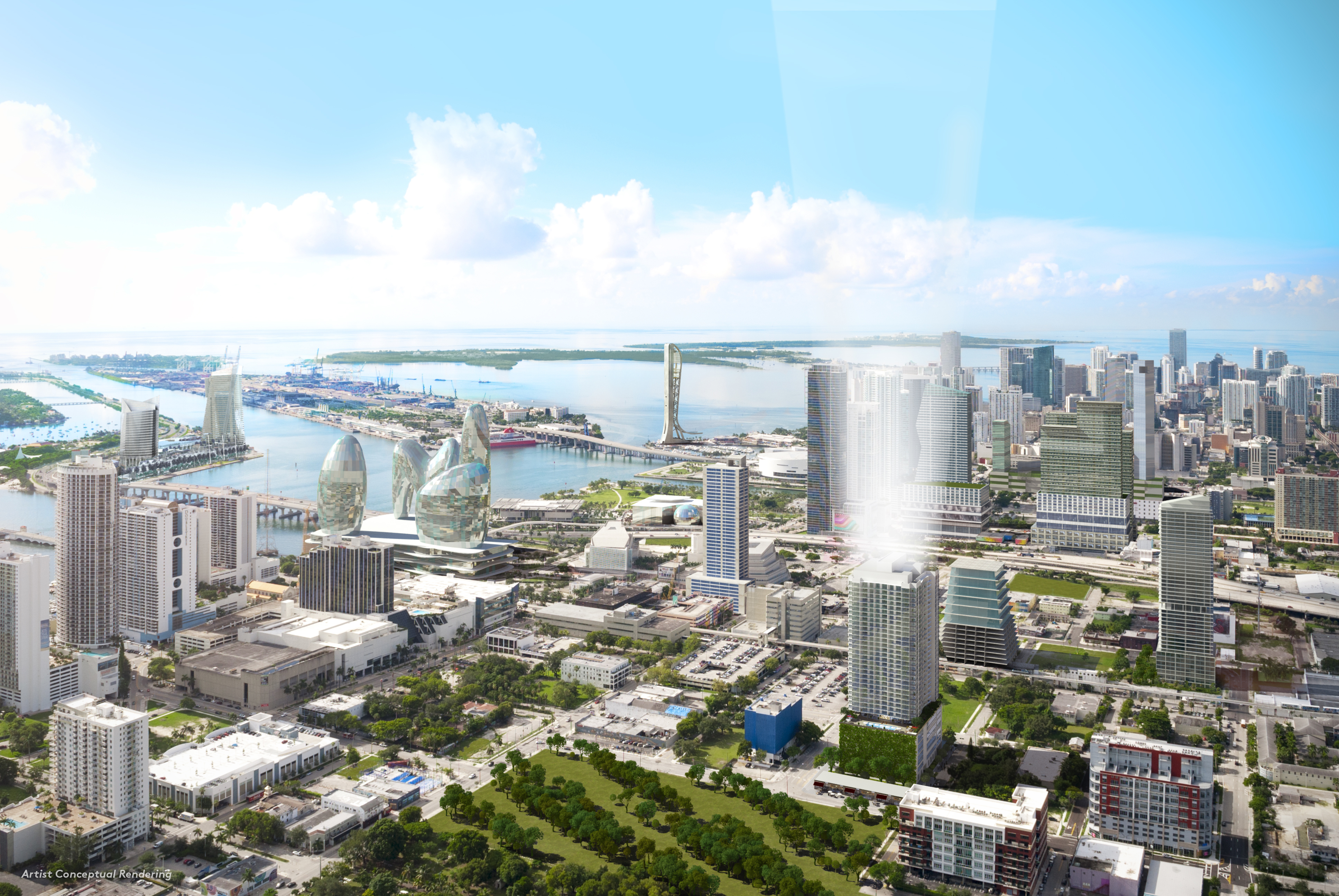 Just to the west of the Adrienne Arscht Center is Canvas, a 513 unit condo development that is being built as "affordable luxury" to attract the local buyers who are hungry to participate in Miami's new condo boom. The site work has begun and over half of the residences are currently under contract.
In order to attract more of the 30-45 year old local buyers, they have also received their Fannie Mae Approval, making mortgages easier to obtain once the development is complete. What this means to buyers is that Fannie Mae is willing to purchase or securitize the mortgages people take out on individual apartments in the development. When a project is Fannie Mae Approved, banks are more willing to issue mortgages to buyers at lower rates and with lower down payments. This is excellent news for local buyers, who are typically priced out of the new condo market due to competition with foreign cash investors.
Because the approval process is so scrutinizing, the approval should be seen as a gold star for any development that obtains one. Of all the condo developments in the Greater Downtown Area (the general area between Brickell and the Design District, east of I95 and west of the Biscayne Bay), Canvas is one of only 6 developments with the approval. Fannie Mae has reviewed the specifications of the project and is pleased with the budget, insurance and legal documents associated with the building. Developments who have the approval are seen as "safer" investments as the buildings are well-run.
Locals have been especially excited about this development because of the quality of finishes/amenities offered, the anticipated restaurant by Kevin Aoki (son of Benihana founder Rocky Aoki and brother of recording artist Steve Aoki) as well as the addition of a new recording studio to the area.
Canvas is still offering new condos with price ranges from the mid $300's-$600's and floor plans from one bedrooms up to three bedrooms. The tower will be 37 stories and is expected to be completed in 2017. Groundbreaking is scheduled for next month.
See below for additional renderings just released from the developer: