The Hottest Art Basel Events Remaining
December 2, 2021
by Jacki Taylor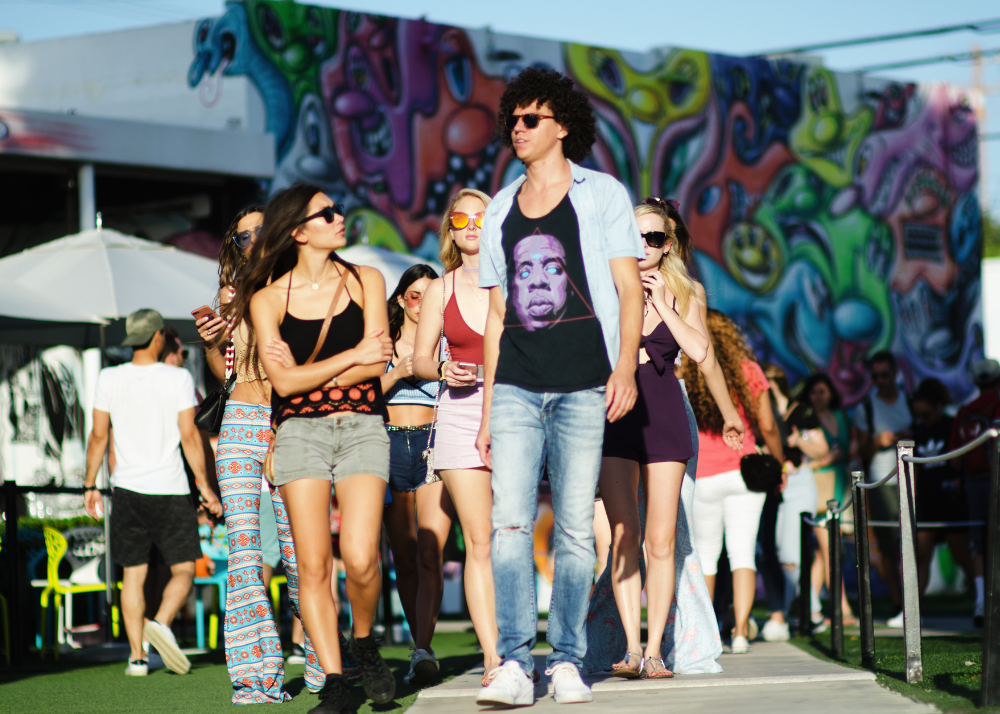 Art Basel Miami is here and we've seen some of the hottest exhibitions, art, and parties that have taken place in Miami. These included the Dior Medallion Chair Exhibition, the Chanel No. 5 Centenary Celebration, the Confidante x Museum of Graffiti Skatepark, and so much more! Art Basel isn't just about a week-long of art exhibits, it's about expression, creativity, and of course, fun! We have compiled the hottest events for the rest of the week!
Exhibitions:
Empowering the Creators of Culture- Nft now x Christie's Present "The Gateway"
Immerse yourself in a journey of discovery at nft now x Christie's Art Basel 2021 gallery, The Gateway, a celebration of the NFT community and its achievements. Just as creators have been reclaiming the financial systems, we've taken over a 23,000 square foot darkened floor at a Miami bank building, transforming it into a maze of rooms that encourages attendees to use their senses to explore the space that now features carefully curated pieces from trailblazing artists. When: Friday, December 3-Opened to the public but registration is required.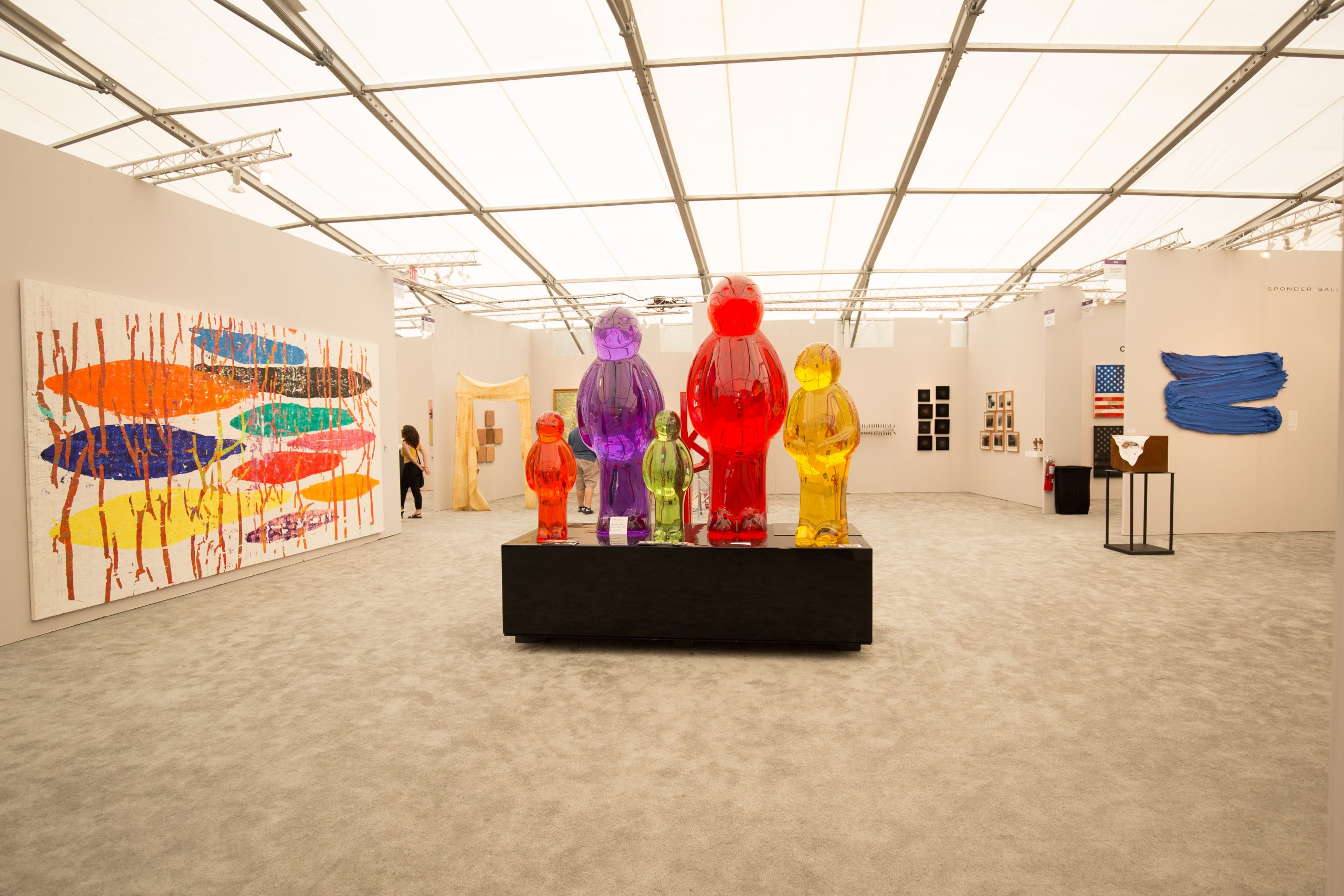 Playboy & BIGBUNNY Present A Night of the Surreal
Playboy, the legendary lifestyle brand, will present an extraordinary evening at Casa Tua to unveil their surrealist perspective on Miami Art Week in honor of BIG BUNNY. The event will include newly commissioned pieces by Nina McNeely, Maurice Harris, Miranda Makaroff, Filip Custic, and Maria Forqué, as well as a selection of surrealist work from Playboy's library, as well as DJ sets by Mona Matsuoka, Mia Moretti, and Boys Noize. When: Friday, December 3
Pop Up Shows
Pimp Your Bag with Olivia Steele and Vee Collective
Olivia Steele, a modern visual artist, will be personalizing Vee Collective bags from 1 to 7 p.m. at Showfields Miami. Vee Collective bags are made from 100 percent recyclable materials and have simple aesthetics that are ideal for travel, sports, shopping, or leisure. Olivia Steele will provide free customization to guests who purchase a Vee Collective bag. When: Friday, December 3
Marea Pop-up at Osteria Morini
Altamarea Group's Marea will be in Miami for two days exclusively during Art Basel. This dinner series, held on the patio of the Kimpton Hotel, which also houses Altamarea Group's younger sibling restaurant, Osteria Morini, will offer some of Marea's characteristic dishes, including the famed octopus fusilli. From Friday, December 3rd through Saturday, December 4th, guests can enjoy a four-course tasting menu with carefully chosen wine-pairing for $375 per person at the Marea pop-up. When: Friday, December 3rd and Saturday, December 4th, Reservations can be made here.
Parties
E11EVEN Miami's Line-up
The party will continue over the weekend, with a performance by Migos on Friday, December 3rd, and a special act to be revealed on Saturday night. Carnage + Bia will close up the long weekend with a live concert on Sunday, December 5th. 11miami.com
A-Trak & Friends
Chromeo, Dillon Francis, Boys Noise, Roger Sanchez, Kito, and Jubilee are among the cast members. Friday, 9 p.m., at Oasis Wynwood, 2335 N. Miami Ave., Miami. RSVP at tixr.com for free admission.
Donavan's Yard
Sango, Kitty Cash, and the Sound Club also appear. 1-800-Lucky, 143 NW 23rd St., Miami; 305-768-9826; 1800lucky.com, 9 p.m. Friday. RSVP at eventbrite.com for free admission.
Essential
Miguel Migs, Jay-J, Mark Brickman, Dan. K, and Julie McKnight also star. No. 3 Social, 50 NW 24th St., Miami; 305-748-4540; no3social.com, 7 p.m. Friday. Tickets range from $20 to $35 and may be purchased at eventbrite.com.
NADA Afterparty
10 p.m. Friday, at Center for Subtropical Affairs, 7145 NW First Ct., Miami; cstamiami.org.
Lizzo
Saturday, at 9 p.m., at the Miami Beach Edition, 2901 Collins Ave., Miami Beach; 786-257-4500; editionhotels.com. The in-person event is by invitation only; livestream tickets range from $9.99 to $262.99 and are available at live-now.com.
Art, Blues, & Soul Festival
3 p.m. Saturday at African Heritage Cultural Arts, 6161 NW 22nd Ave., Miami; 305-638-6771; ahcacmiami.org. With Chrisette Michelle, Glenn Jones, and Jon B. Tickets range from $35 to $85 and are available at eventbrite.com.
Michael Bibi B2B Loco Dice, Luciano, and Art Department
Saturday, 4 p.m., at Factory Town, 4800 NW 37th Ave., Miami. Tickets range from $15 to $150 and are available at eventbrite.com.
Rock the Bells: Yacht the Basel
Kasha Paige, Just Blaze, DJ Millie, DJ Steve, DJ Nyla Symone, and DJ C-Stylez join the cast. Saturday, 1 to 6 p.m., at the Seafari Mega Yacht, Chopin Plaza, Miami. RSVP at eventbrite.com for free admission.
Basel Is Lucky
Art Department, Cocodrills, Andrea 10seconds, and Nelson Diaz will perform at 4 p.m. Sunday at 1-800-Lucky, 143 NW 23rd St., Miami; 305-768-9826; Admission is free before midnight; tickets cost $20 at eventbrite.com.
Miki Beach
Philipp Jung, Seth Schwarz, Dude Skywalker, Nii Tei, Alex Cecil, Iman Rizky, Freak the Disco, and others appear in this film. ATV Records, 1306 N. Miami Ave., Miami; 305-456-5613; atvrecords.com, 6 p.m. Sunday. Tickets are $30 through ra.co.