Giancarlo Stanton Tours His Nearly Completed Miami Penthouse
September 1, 2017

by Lucas Lechuga

[caption id="attachment_25638" align="alignnone" width="1125"]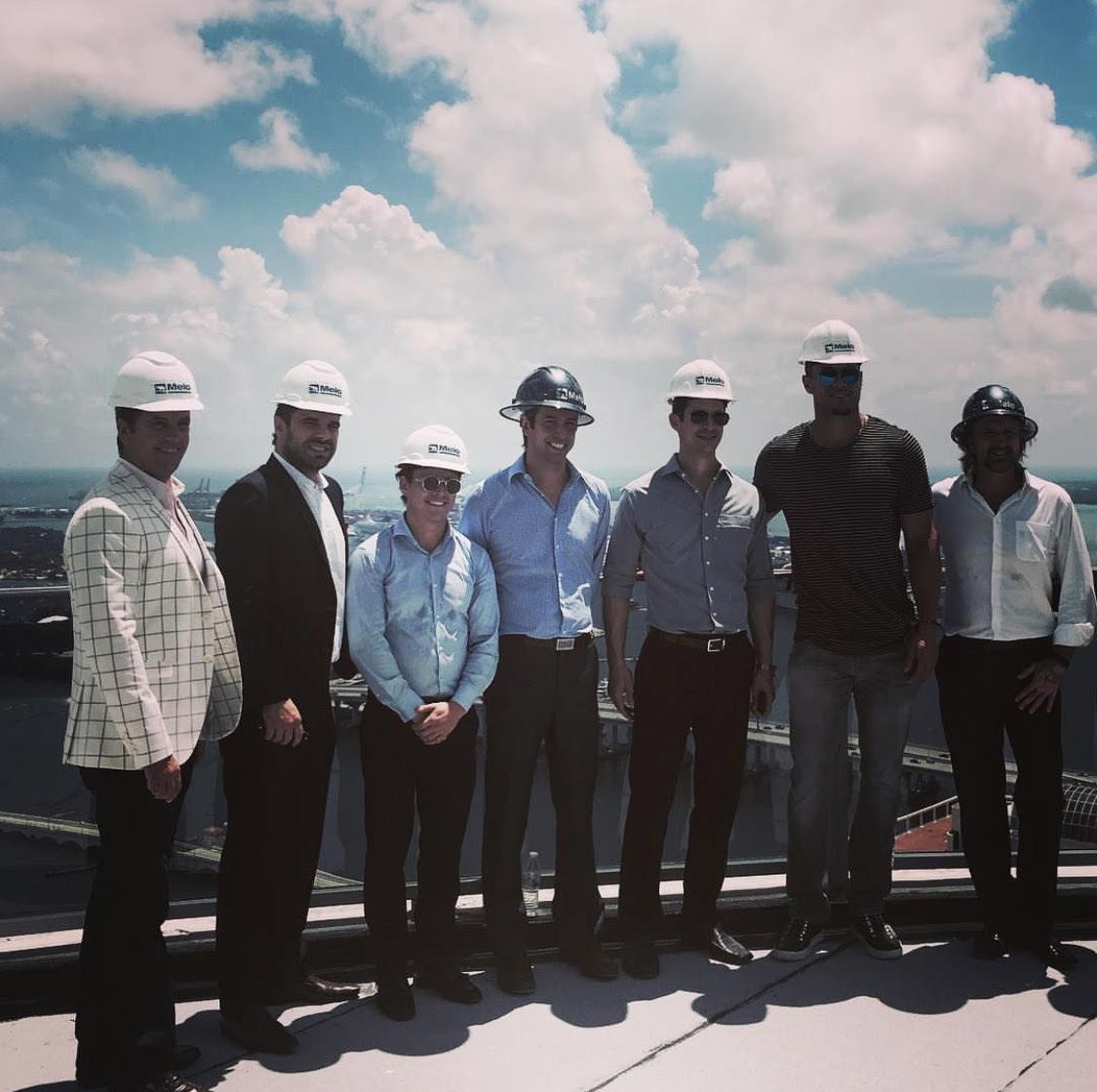 photo: _nicolasbarbara/instagram[/caption]

Calling Giancarlo Stanton the legitimate home run king may be premature, but there's no reason for him not to plan ahead; after all, they say every king must have his castle. In May, it was reported that Stanton contracted to purchase a 7,800 square foot, tri-level penthouse at Aria on the Bay - a 53-story, luxury condo development located in Miami's Edgewater neighborhood. Earlier today, Stanton toured the building, stopping briefly for a photo with Aria on the Bay's sales and development team. The photo was taken on the rooftop of his nearly completely penthouse, which will come equipped with an outdoor pool and summer kitchen.

Aria on the Bay is slated to be delivered early next year. Scroll down for a digital rendering of Stanton's outdoor terrace.