900 Biscayne Bay Penthouse Condo – $1.9M
August 28, 2008
by Lucas Lechuga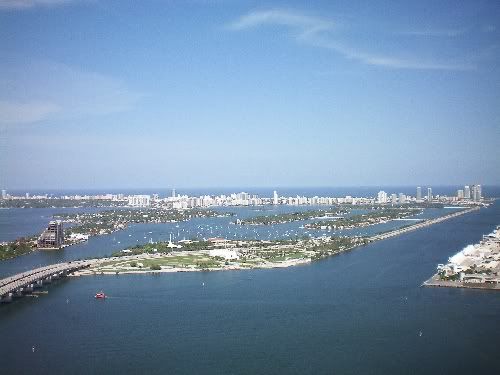 For the second time, I had the opportunity to view one of the penthouse condos at 900 Biscayne Bay.  There are 5 penthouse floors located on the 59th through 63rd floors.  The view in the picture above was taken from a penthouse condo located on the 60th floor.
The condo I saw was an "A" line penthouse that has 3 bedrooms, a den and 4.5 bathrooms with 3,493 square feet of interior space and an amazing 1,225 square feet of balcony space!!!  The condo is located on the southern corner of 900 Biscayne Bay and offers 180 degree views to the west, south and east.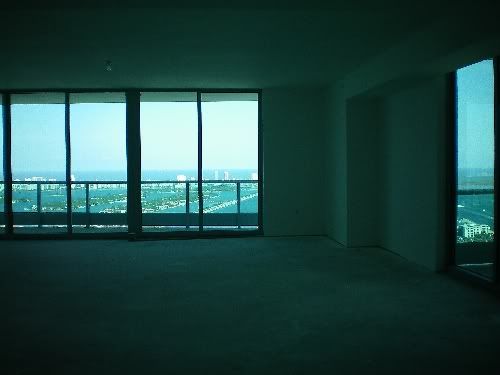 The condo has a private elevator that opens to a private foyer.  As you walk through the double doors you are greeted to a very spacious living room with views of Biscayne Bay, the Atlantic Ocean, the Miami Beach and Downtown Miami skylines and much more.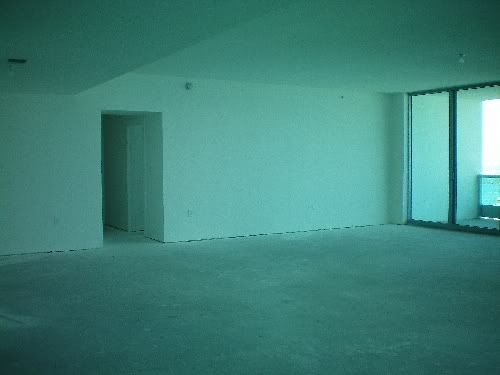 Another look at the spacious living room of this penthouse condo at 900 Biscayne Bay.
The penthouse kitchens at 900 Biscayne Bay have custom Italian cabinetry, stone countertops and high-end stainless steel appliances by Sub-Zero, Miele and Bosch.  The penthouse condos also include a cappucino maker, mini-fridge and wine cooler.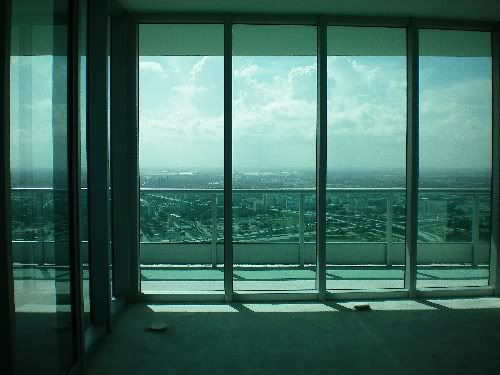 The breakfast area off the kitchen of this penthouse condo at 900 Biscayne Bay offers a gorgeous view to the west.
Here's a look at just how deep some of the balconies are in the penthouse condos.  This one is located off the kitchen and living room.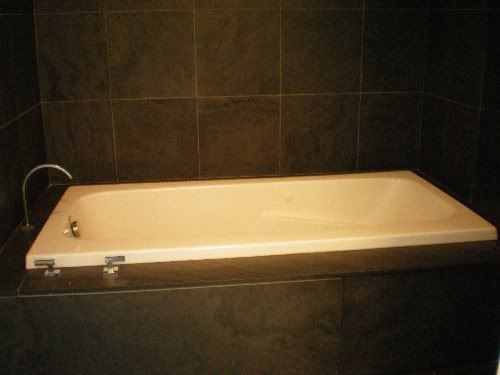 The master bathroom in the penthouse condos at 900 Biscayne Bay all come equipped with a Jacuzzi tub.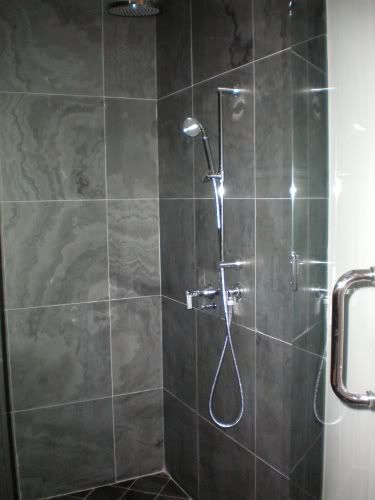 Here's a look at the shower located in the master bath of the penthouse condos.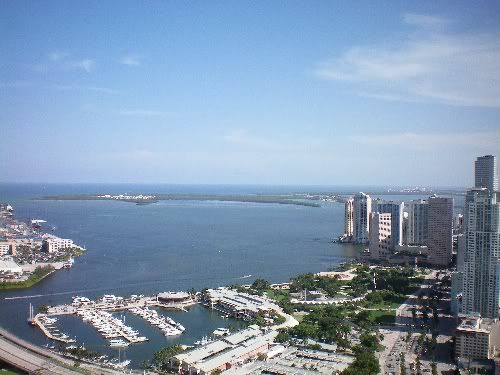 The view to the south from one of the balconies off the living room provides a spectacular view of Downtown Miami.
Condos For Sale at 900 Biscayne Bay