Moishe Mana Plans Residential Tower Without Parking Near MiamiCentral Station
July 13, 2016
by Sean McCaughan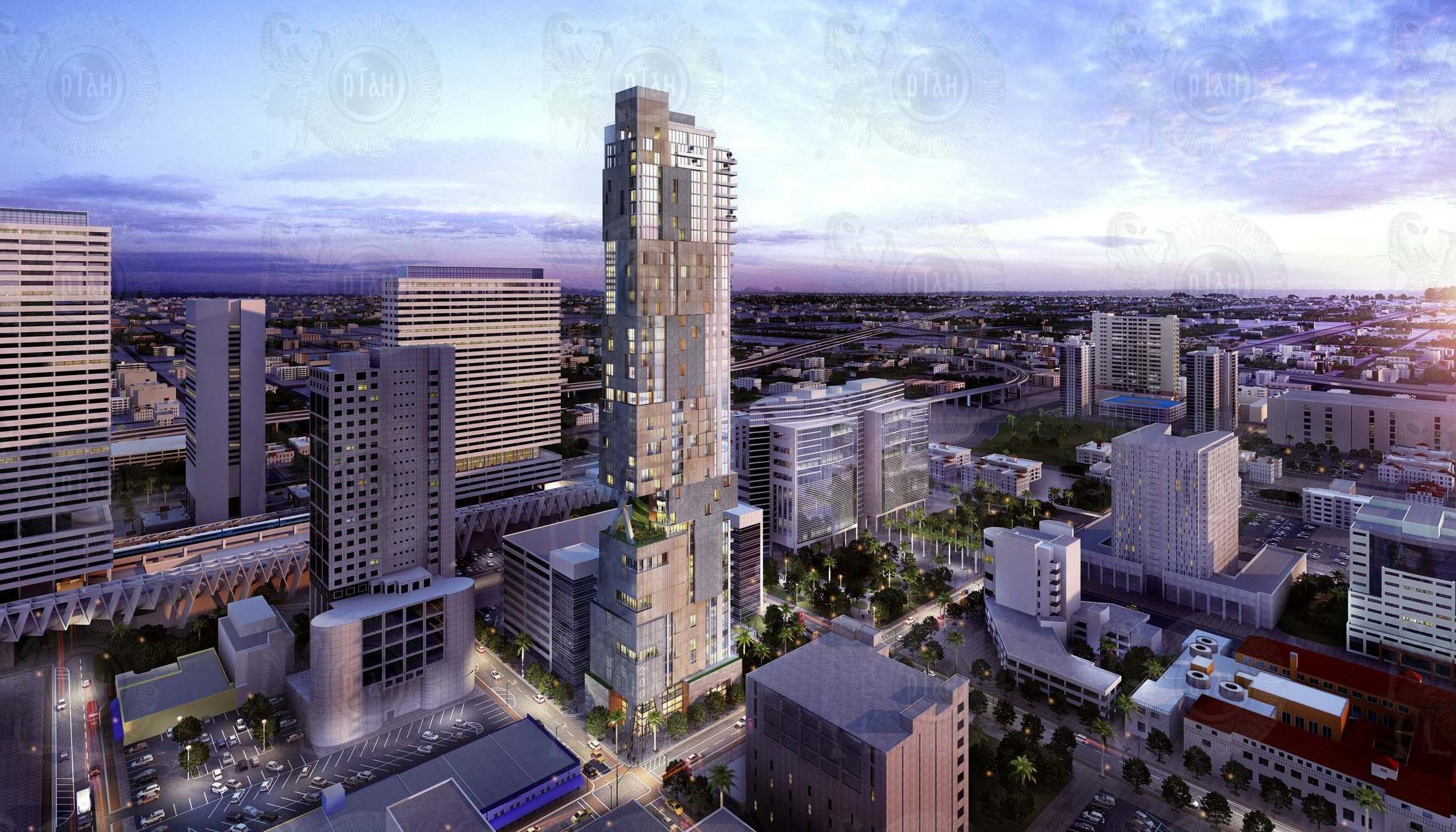 Miami is getting so urban! Look at us building yet another residential tower downtown without parking and it's not that big of a deal. When Centro was announced, everyone was all "Dude, where's my car going to go" (get it, haha!) but it was still built and everything's ok.
Developer Moishe Mana has submitted plans for a 49 story 'luxury' residential tower without parking at 200 North Miami Avenue, and like they so often do in other cities like New York but we almost never do in Miami when it comes to large condo towers, he's not actually giving the building a name (like Jade, Wind, Atlantis, Paraiso, Icon, etc.) and just calling it 200 North Miami Avenue. Yes, plenty of Miami condo towers are riffs or abbreviations of their address (50 Biscayne, 1000 Museum, etc.) but this just the full street address. Weird, sort of.
According to The Next Miami, the building designed by Zyscovich maxes out on the allowable unit count on the site, at 328. It will be tall, with no podium but instead a cutout for an outdoor pool, topping out at 599 feet. Finally, the location, though not exactly lovely at the moment, will be fabulous in less than ten years, less than a block away from MiamiCentral, surrounded by courthouses and government buildings, two blocks away from Miami-Dade College's Wolfson Campus, two blocks away from the heart of Downtown, and two blocks away from Miami Worldcenter.