Brickell Is The Best Neighborhood To Be In During a Hurricane. Here's why. (UPDATED)
October 4, 2016
by Sarah Elles Boggs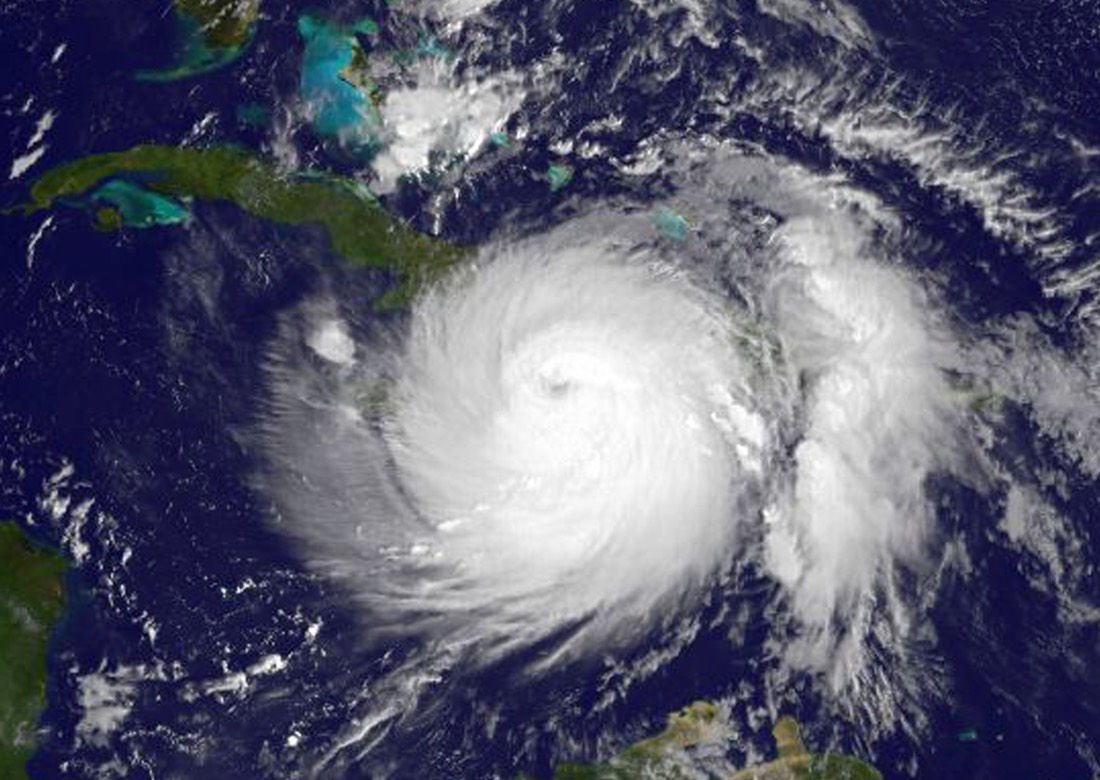 It's been a long time, my friends. The last notable storm that hit South Florida was back in 2005, when Brickell was simply a banking center that emptied out at 6pm. Today, as we all sit in anticipation of Hurricane Matthew's path, something occurred to me. I sure am glad that I live in Brickell. As far as safety and discomfort from a storm is concerned, I feel that Brickellians (or Brickellites) sure have it easy relative to other areas of South Florida.
We don't have to worry about storm shutters.
Most of the residential buildings in the Brickell area were constructed with hurricane impact glass, so we don't have to worry about the hassle of putting up our shutters. Sure, we have to clean off our balconies, but we dodge the issue of who is responsible for installing the shutters and sitting in the dark, should we decide to weather the storm at home.
Our cars are stowed away safely in the garage.
Since the parking garages in Brickell are typically in the pedestal of the building, our cars are safely parked in their spots. There is no need to worry about them blowing away or a tree falling on top of them. Also, because they are typically 2-12 floors above ground, your risk of losing your car to flood is relatively low.
We have 3 Publix locations.
Ok, so one of the locations is on the west end of West Brickell, but practically anywhere you live in the neighborhood, there is a Publix that is close enough to scurry into between swells in case you forgot something or need more beer and wine.
If you're afraid to run to Publix, you could order from any of the countless delivery services. Sure, they may stop delivering during the storm itself, but service will be restored quickly and we can be back to our convenient living.
We will be first on the list when it comes to having power restored.
Speaking of getting back to convenient living, Brickell is one of the most populous neighborhoods in America. According to the Downtown Development Authority's recent demographics report, there are an estimated 35,000 people living in our little neighborhood that is just over 1 square mile. We are also one of the biggest banking hubs in the nation. Because of this, the FPL regards Brickell as an important neighborhood to keep running. We are the first to receive power restoration after the hospitals. Other neighborhoods that are on the 'high priority' list are South Beach along Collins and Downtown Miami.
Several of our favorite go-to restaurants and bars will remain open.
Our friend and contact over at Swire, Jami Reyes, reminded me yesterday that Perricone's is always open during storms. I also saw that The New Times has a handy list of eateries and bars that we can rely on in case we didn't properly prepare. Here are the Brickell locations:
– Batch Gastropub: Batch is on SW 12th Street, just under the Hampton Inn. They have a full bar and amazing food (even though I still wish they would bring back their roasted peppers. Looking at you, Kevin). They also make their own Fireball, so there's that.
– Blackbird Ordinary: This is on SW 1st Street just north of Mary Brickell Village. They have some pretty amazing craft cocktails and Jenga.
– Coyo Taco: Our local Coyo Taco is under Axis on SW 1st Street. I don't think I really need to say more. It's not Taco Tuesday, but it's always time for Coyo Taco.
– PM Fish and Steakhouse: In case you're feeling sophisticated, you can go to PM Steakhouse on 15th and South Miami Avenue for a fine cut of beef or a lobster tail.
– Perricone's: This is a Brickell staple since forever. Perricone's is on 10th Street, just north of Mary Brickell Village. Typically viewed as a romantic date spot and also a solid choice for a business lunch, they also have a generator and roll it out for storm days.
– Sushi Maki: They have recently moved from their original location and are now in the old Rosinella spot at 11th and South Miami Avenue.
– Tino's: Next to Sushi Maki is Tino's, the newest pizza location in Brickell and one of my favorites. Their pizza is top-notch. The service is really friendly and they have a really romantic secluded patio in case you visit between swells.
Does this mean that I'm skipping the preparation? No. I ordered enough LaCroix and flat water to get my family through the next few days and will pass by the store for beer and wine after work. I am thankful though that I'm not hustling with storm shutters.