South Pointe Park in South Beach
May 18, 2009
by Lucas Lechuga
Recently, the City of Miami Beach renovated 17 acres on the southern most end of South Beach, in a neighborhood known as SoFi, or South of Fifth.  Hargreaves Associates, of New York City, was hired to design and update this bayfront park at a cost of around $22 million.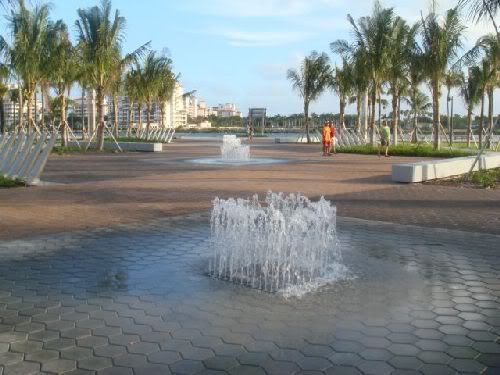 On a recent visit to the park, visitors participated in a variety of activities from walking their dogs, skateboarding, biking and rollerblading to playing Frisbee and  jogging.  Kids also played in the interactive water features scattered throughout the park.
At the southern tip, an elevated walkway guides you to a deck with sun chairs, providing an ideal spot to watch cruise ships passing through Government Cut, as well as to enjoy the views of Fisher Island, the Miami skyline and the Port of Miami.  Catching some rays at the same time is an added bonus.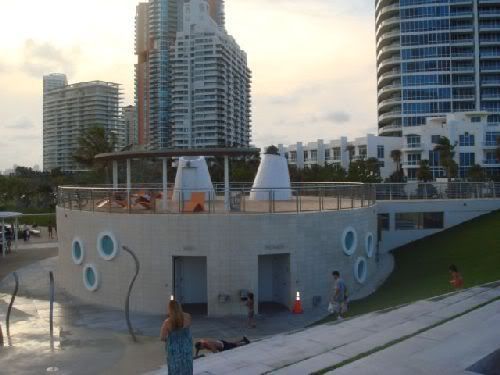 The bayfront walk extends from 5th Street (Icon South Beach) all the way to the tip of South Pointe Park, approximately one mile.  It's gorgeous to walk along the bay on a wide boardwalk with a marina on one side and beautiful condos on the other.  Additionally, the environmentally sensitive "turtle safe" lighting illuminates the Government Cut walkway while enjoying the scenic view at night.
A mix of uses, especially green space, is always a welcome addition to any community.  The renovation of South Pointe Park adds value and livability to an already charming neighborhood.