Miami & Miami Beach Condo Trends – July 2009
July 28, 2009
by Lucas Lechuga
I collected the following figures last Thursday night on July 23, 2009.  It has been about six months since I last published inventory numbers for condos in Miami-Dade County.  The last Miami & Miami Beach Condo Trends post was published on January 19, 2009.
As many of you read earlier today, the Case-Shiller price index rose on a month-to-month basis for the first time in 3 years.  13 of the 20 cities in the index showed month-over-month price gains in May when compared with April 2009.  However, Miami was not one of the 13 cities to show an improvement in prices.  Home prices in Miami saw a decrease of .8 percent during that period.
There may not have been an increase in home prices in Miami but the figures below show a major improvement in the number of closed condo sales in the previous six months when compared to the closed condo sales in the six months prior to January 2009.  For example, there were 3,551 closed condo sales in the six months leading up to January 2009 compared to the 5,007 closed condo sales that occurred within the past six months.  That's an increase of 41 percent.  The number of closed condo sales in Miami improved approximately 39 percent while closed condo sales in Miami Beach increased about 20 percent. As a result, the condo supply numbers for each showed considerable improvements as well.
View the entire workbook for this month's Miami & Miami Beach Condo Trends.  The various spreadsheets and graphs are found at the bottom.
Below, you will find the Miami-Dade County condo inventory and supply figures for July 2009: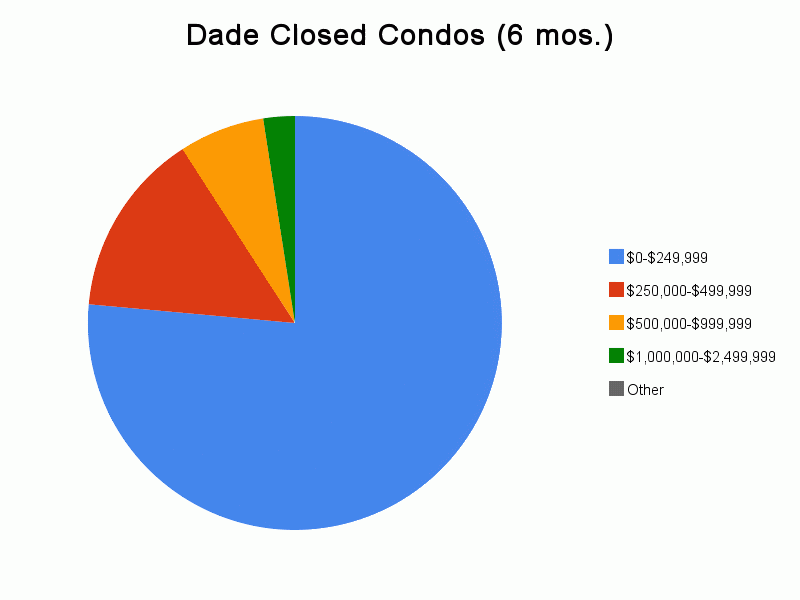 The following statistics encompass only those condos located throughout Miami (not other areas of Dade County such as Miami Beach, Aventura, Sunny Isles Beach, etc.):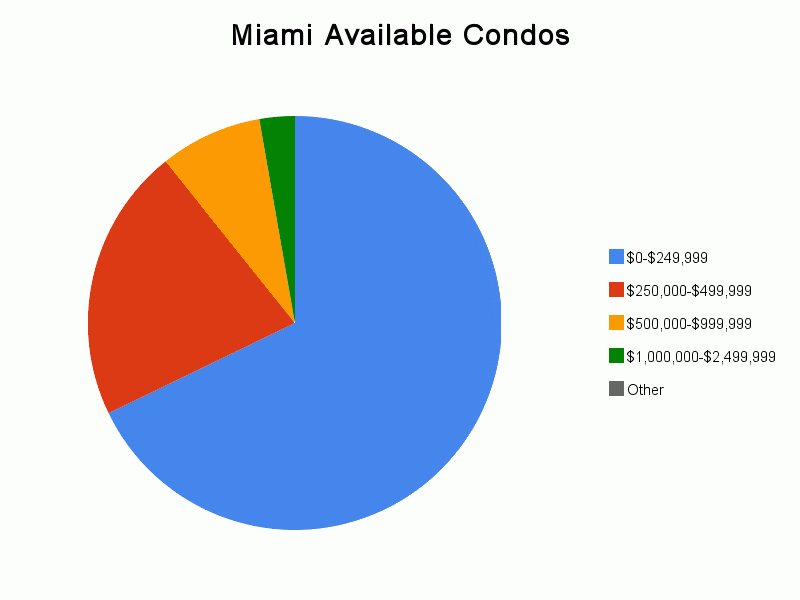 The following statistics encompass only those condos located throughout Miami Beach: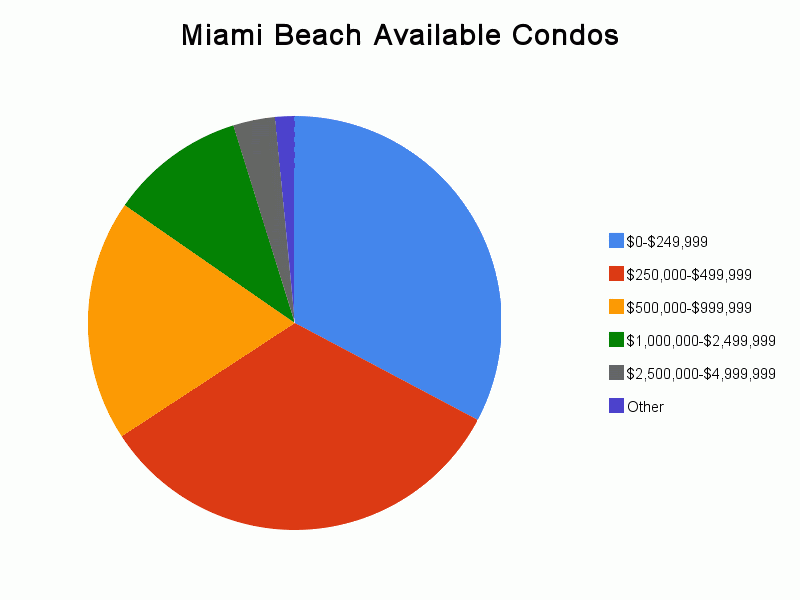 This has been a very atypical year for real estate sales in South Florida.  In most years, the vast majority of closed condo sales occur in the Winter months when snowbirds flock to Florida to shop for a vacation home to escape the dreaded cold.  However, this past Winter season was unusually slow due to a number of reasons such as the paralyzing fear in the economy and a lack of financing.  After the first 3 months of the year, I personally felt that 2009 was shaping up to be my worst year in real estate.  However, at the beginning of April, business began to show life again.  In fact, activity has drastically improved to the point where 2009 could end up being one of my best years.  I personally feel that the Miami condo market is within 2-3 months of reaching the bottom.  That's in no way saying that prices will begin to increase soon after.  The overall market needs to move sideways for at least the next 12-24 months before we see any significant increase in sales prices.