South Beach's Berkeley Shore Hotel Renovation Definitely Won't be Done by the Date on the Construction Fencing
August 30, 2016
by Sean McCaughan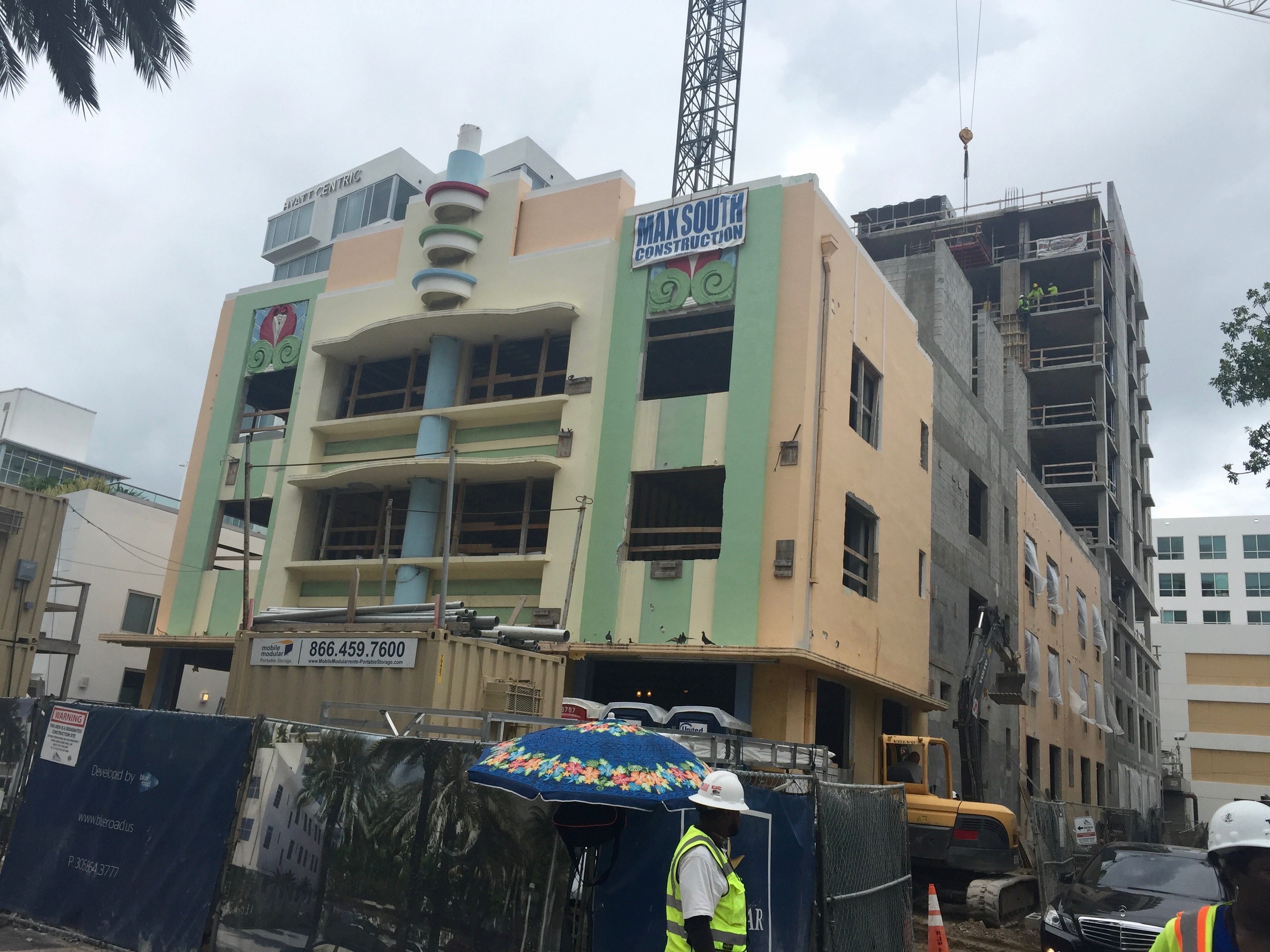 Maybe there's just too much bold paint and too many wacky interior details  to handle, but the historic Art Deco Berkeley Shore Hotel on Collins Avenue near the recently restored Haddon Hall, now just known as 'The Hall' even though the historic 'Haddon' part is still on the sign, is clearly going to miss the opening timeframe of 'Fall 2016' announced on the construction fence liner out front.
From the state of the gutted out historic building in the front, to the state of the shell in the back that looks like it just topped out, a few months of time is not nearly enough to get to the grand opening ribbon cutting for its big debut.
The hotel was purchased by its new developers way back in 2013, when I, at Curbed Miami, lamented loudly that the "total renovation" being planned could mean the loss of a cooky Alice in Wonderland-like aesthetic for something more 'posh' or 'au courant' and thus maybe even boring. Who knew that slightly boring new hotel would take so long to get built though? The least they could do is take down that "Fall 2016" sign of theirs. Humph.