Jennifer Lopez & Alex Rodriguez an Item; Could a Miami Beach Waterfront Home be in Their Near Future?
March 21, 2017
by Lucas Lechuga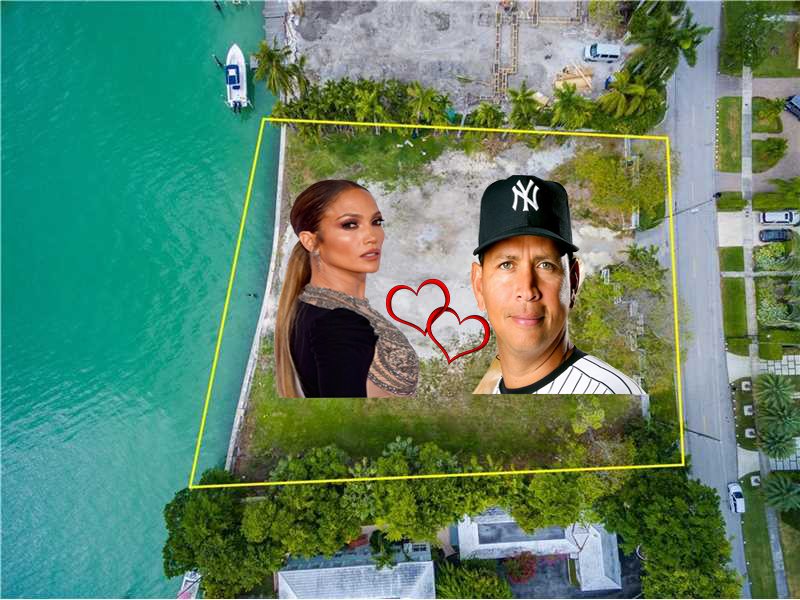 According to E! Online, Jennifer Lopez and Alex Rodriguez are romantically involved and "heating up big time", having recently been spotted at Casa Tua for a dinner date in Miami Beach as well as spending time together at an ultra-exclusive club community in the Bahamas.
And last Friday, A-Rod's sister, Susy Dunand, a luxury real estate agent in Miami, posted a selfie on Instagram taken with J-Lo. In 2011, Dunand was spotted showing properties to her brother and his then girlfriend Cameron Diaz. At the time, rumors circulated that a marriage proposal was imminent and that the two were in search of their future home together. Alas, Rodriguez and Diaz did not end up marrying, but Rodriguez went on to flip a waterfront home located at 4358 North Bay Road a few years later for a cool $15M profit.
If A-Rod and J-Lo are heating up as much as they say, the pair may soon be on the hunt for a future love nest. With Rodriguez's real estate background, my guess is that the couple "eases" into their relationship by purchasing a vacant, waterfront lot and then developing upon it their ultimate dream home…and if they're still together by the time the home is completed, then it's meant to be.
If my predictions are correct, A-Rod and J-Lo will soon be on the lookout for a vacant waterfront lot on North Bay Road – the go-to choice for Miami Beach's rich and famous. My bet is that they'd pursue 5840 North Bay Road (pictured above) – the largest available lot with the most water frontage on North Bay Road. 5840 North Bay Road is a 38,000 square foot lot with 191 linear feet of water frontage and comes with an asking price of $16.9M.
If Lopez really is still Jenny from the block, she should have no reservations about moving to a waterfront estate on North Bay Road since she once owned a home there two lots down at 5800 North Bay Road.  That home eventually sold a few years ago to Grammy Award-winning artist Phil Collins.