Hyde Midtown Is 80% Sold And Has Topped Off
March 1, 2017
by Sarah Elles Boggs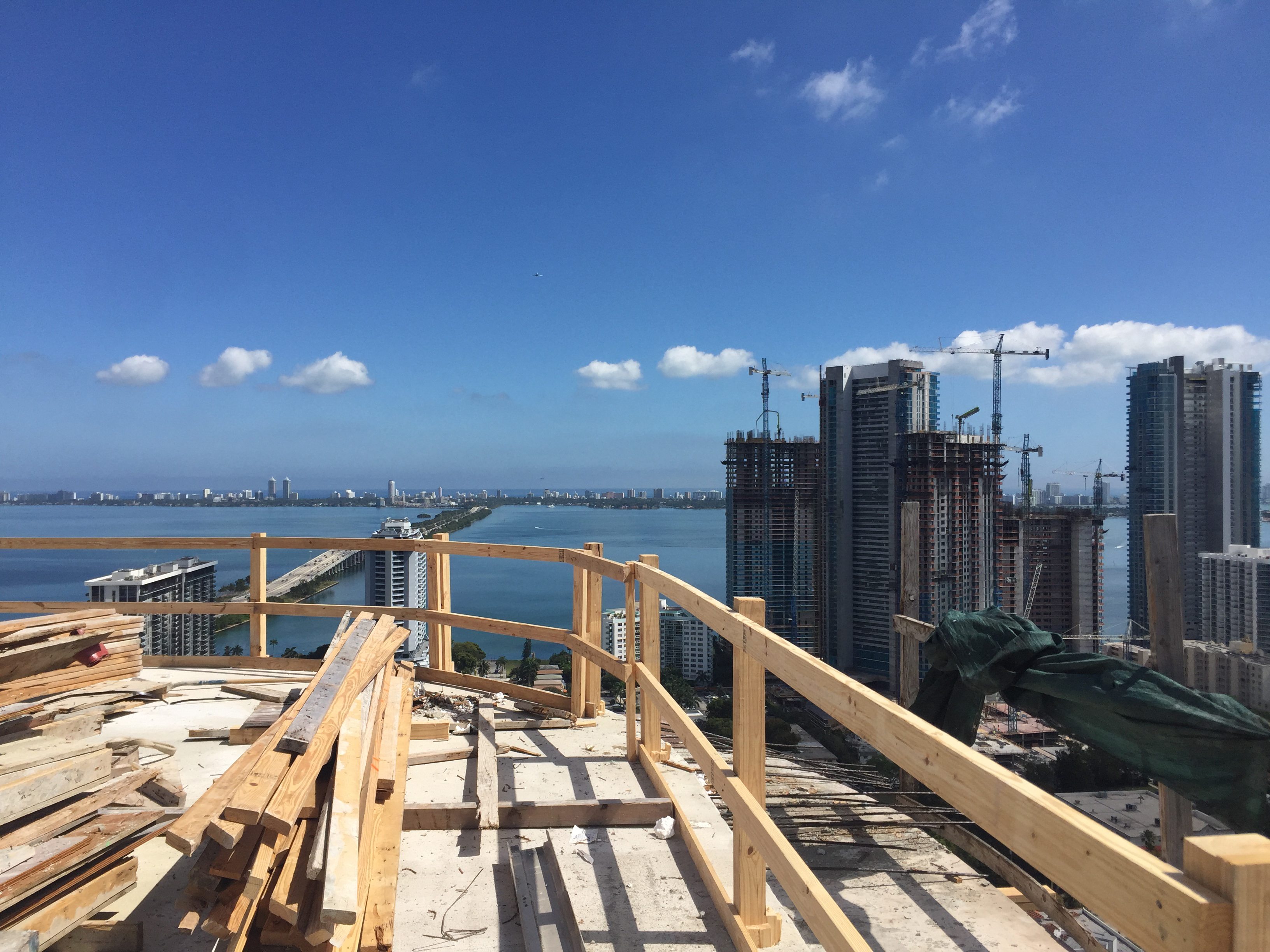 The Related Group, Dezer Development and Moss Construction celebrated their topping off of Hyde Midtown Suites and Residences with a string of parties and construction tours. We were lucky enough to be invited to preview the views and finishes of the project, which is now 80% sold.
The remaining inventory is all in the residences section, the 60 suites have already sold, as did the hotel. The prices start at $435,000 for a 779 square foot 1 bedroom with 1.5 baths and a view of Wynwood. A 1 bedroom with a den is $460,000 and 2 bedrooms start at $540,000. There are four remaining penthouses ranging from $735,000 up to $2,035,000.
During the tour, the hotel, lobby and amenity deck are all very much still construction sites. Some of the apartments and suites already had the kitchens installed, so we were able to preview those. They're coming out very nice!
When finished, the amenities will include a tennis court, putting green, flow-through infinity edge pool, dog park. The Related Group's President of the Condo Division, Carlos Rosso, said that the plans for a children's playground were removed and jokingly announced that they had added a modeling agency. There are already several modeling agencies in Midtown, so I wouldn't be surprised if that ended up coming true, even if he was joking with the announcement.
They also had celebrations for the 400+ construction workers who contributed to the building and will be having another event for the agents who have sold there. Carlos Rosso said, "This milestone gets us one step closer to delivering the Hyde lifestyle to Midtown Miami. The property offers everything that today's buyers are looking for. Its unrivaled list of amenities, chic design by David Rockwell and enviable central location all add to what makes this development stand out from the rest."
Here is a preview of what we saw. The building is on schedule to open in October of this year.
Kitchen Finishes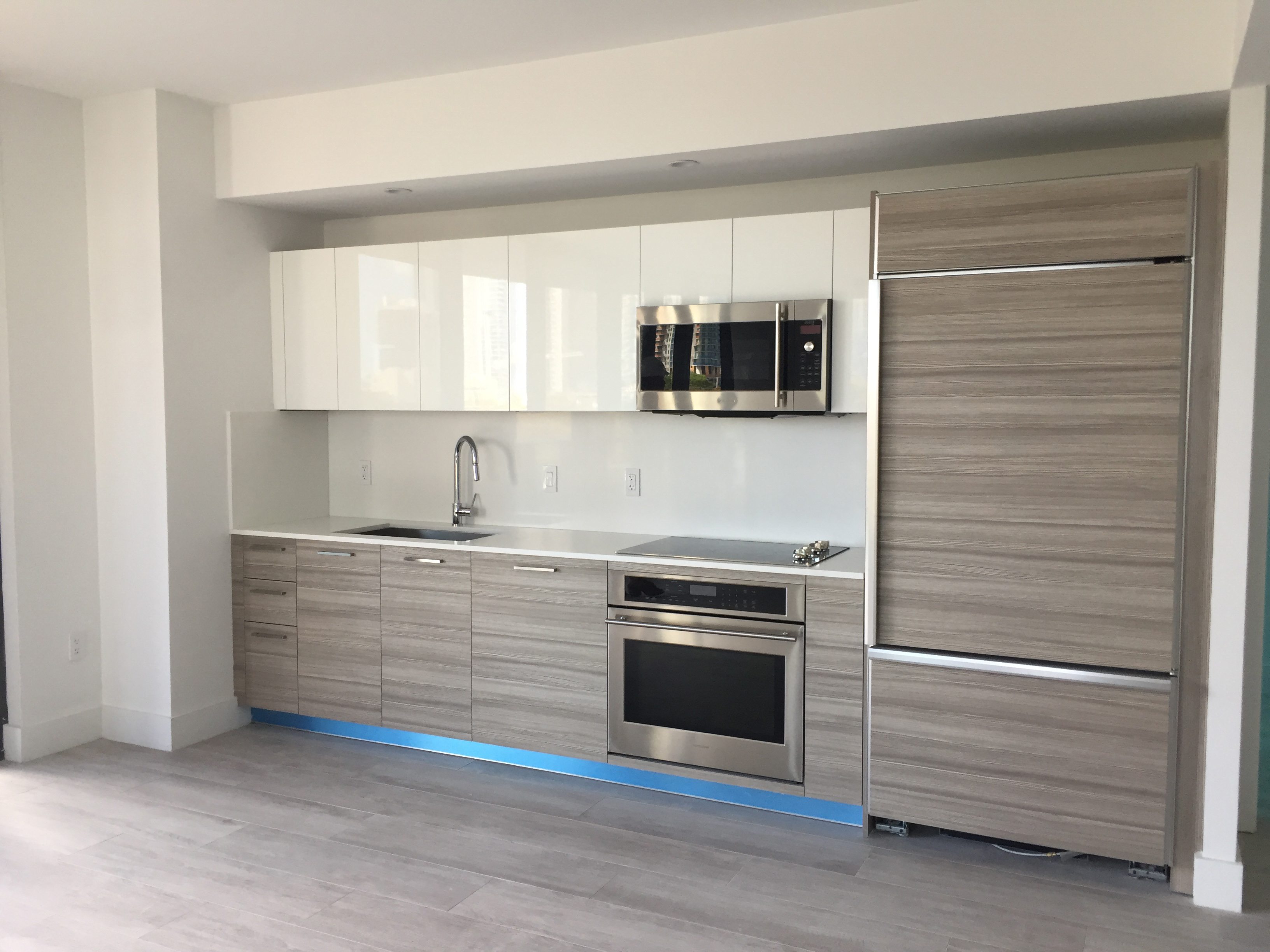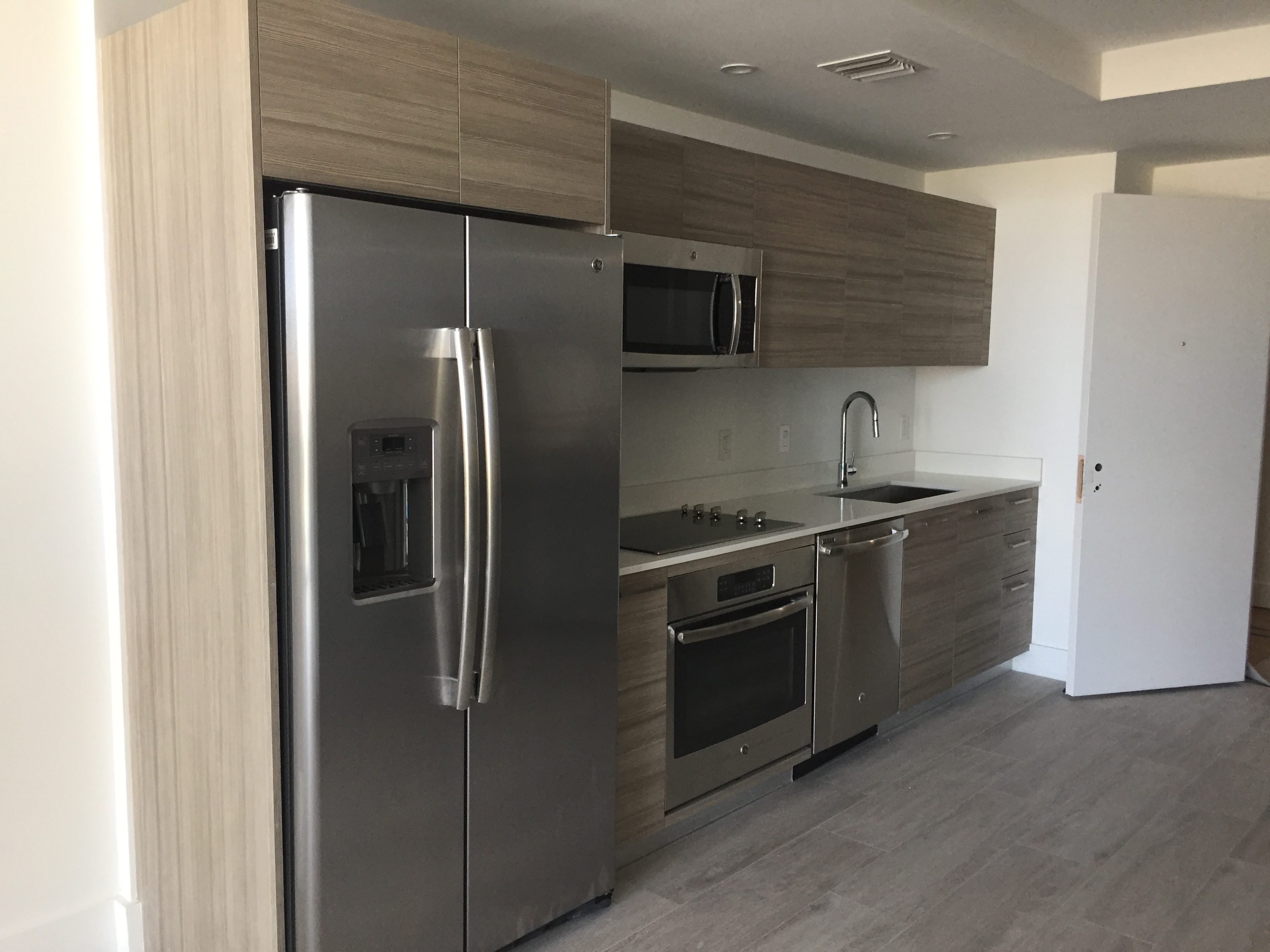 East View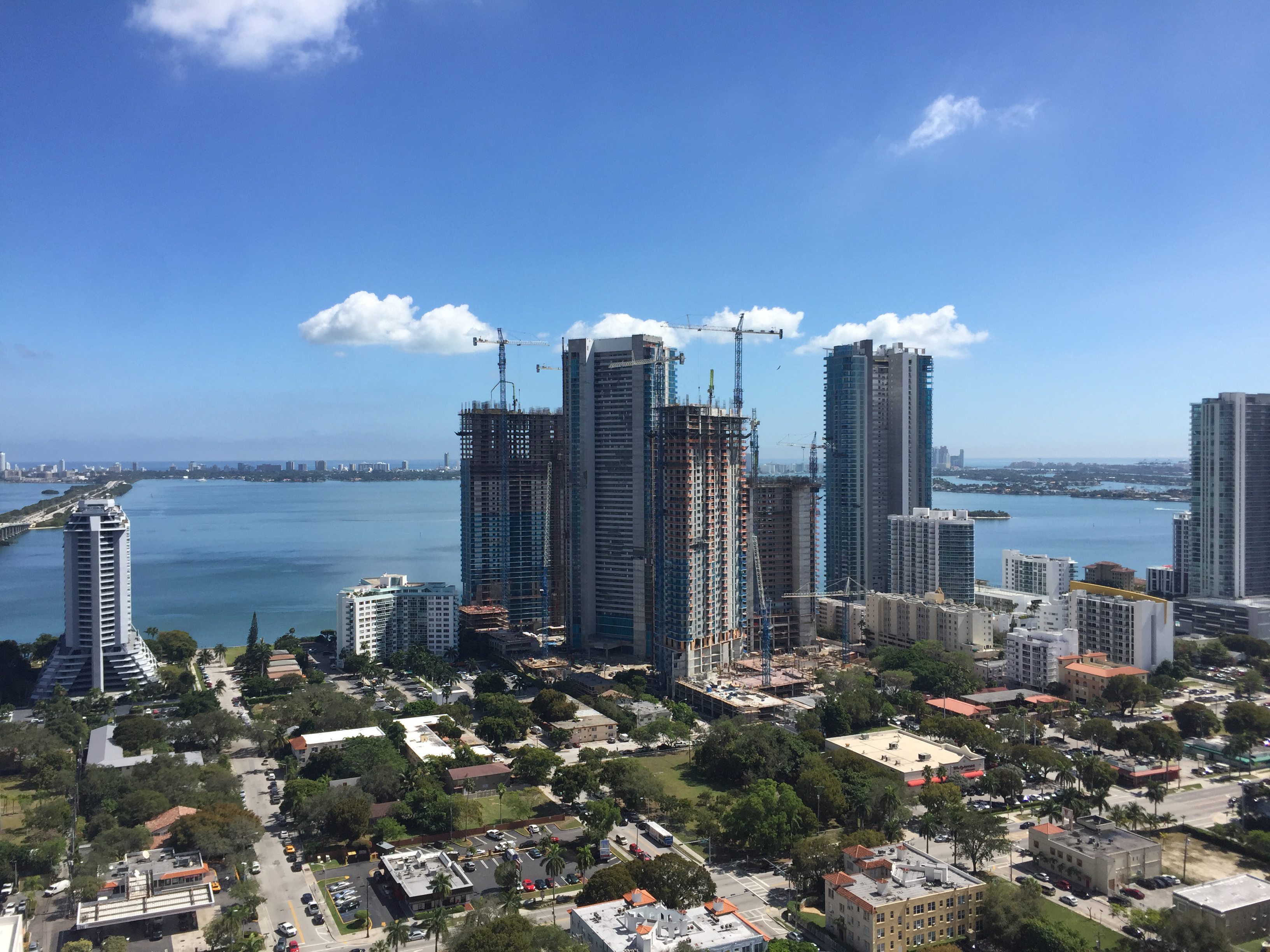 Northeast View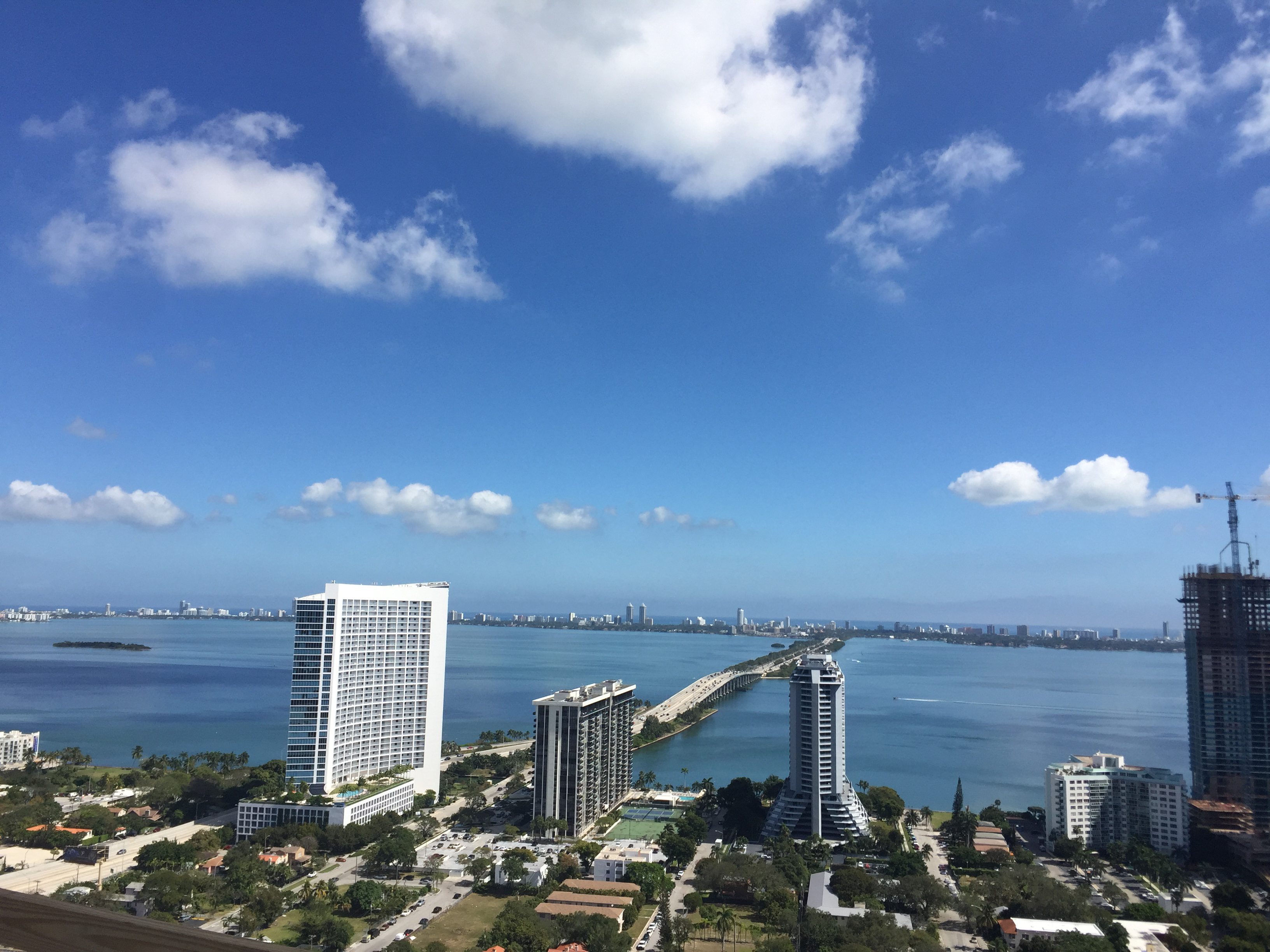 Southeast View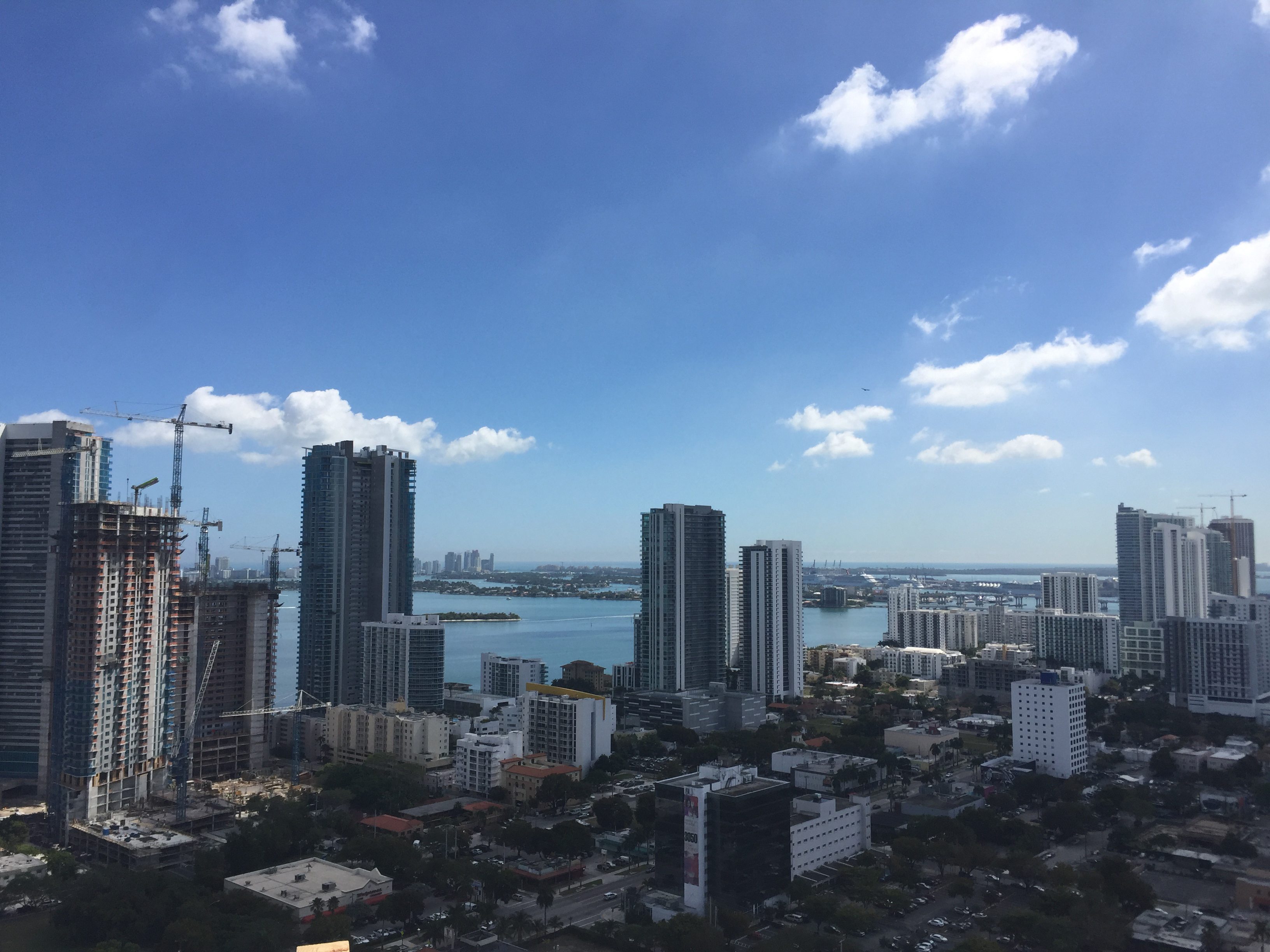 South View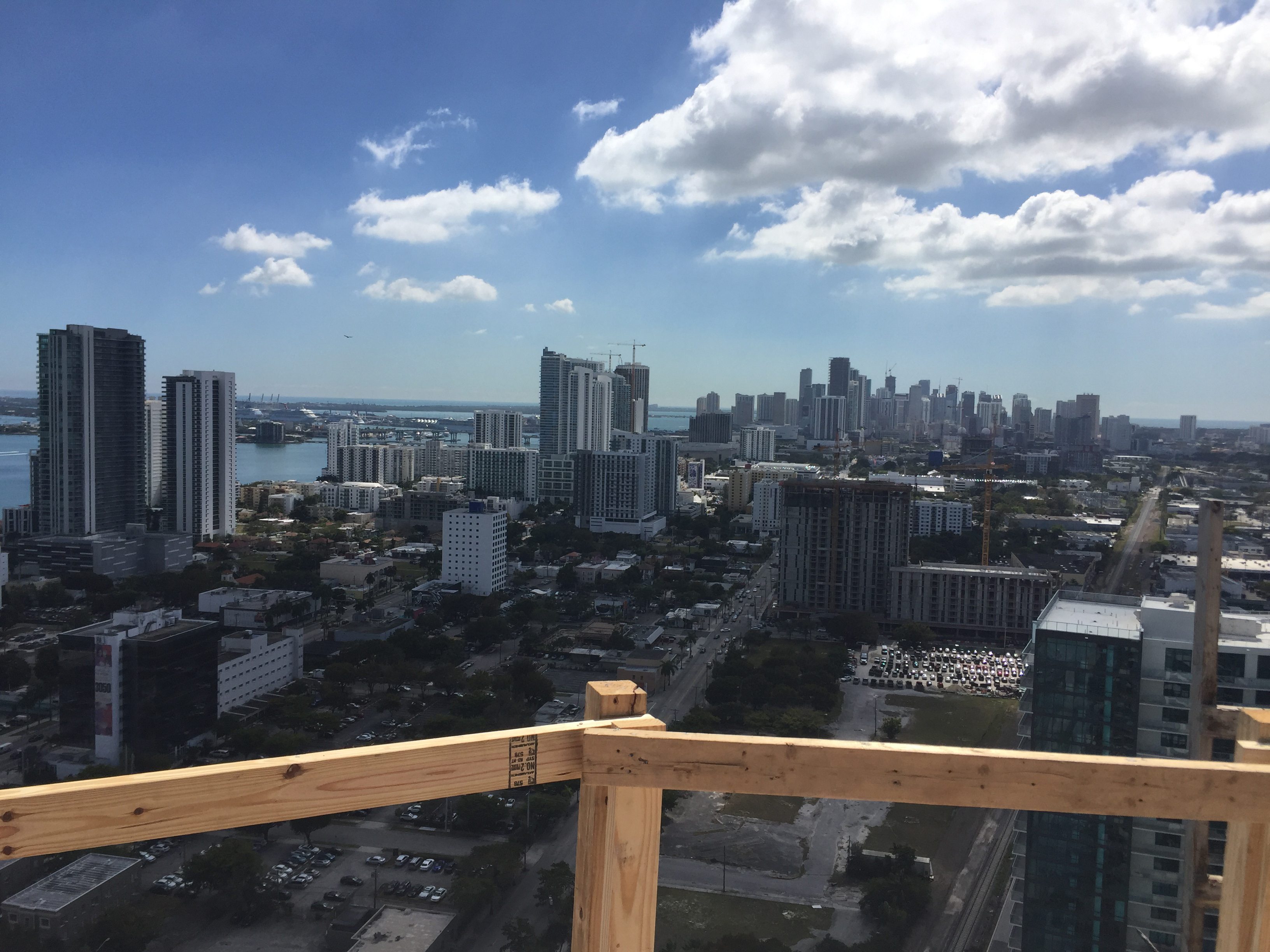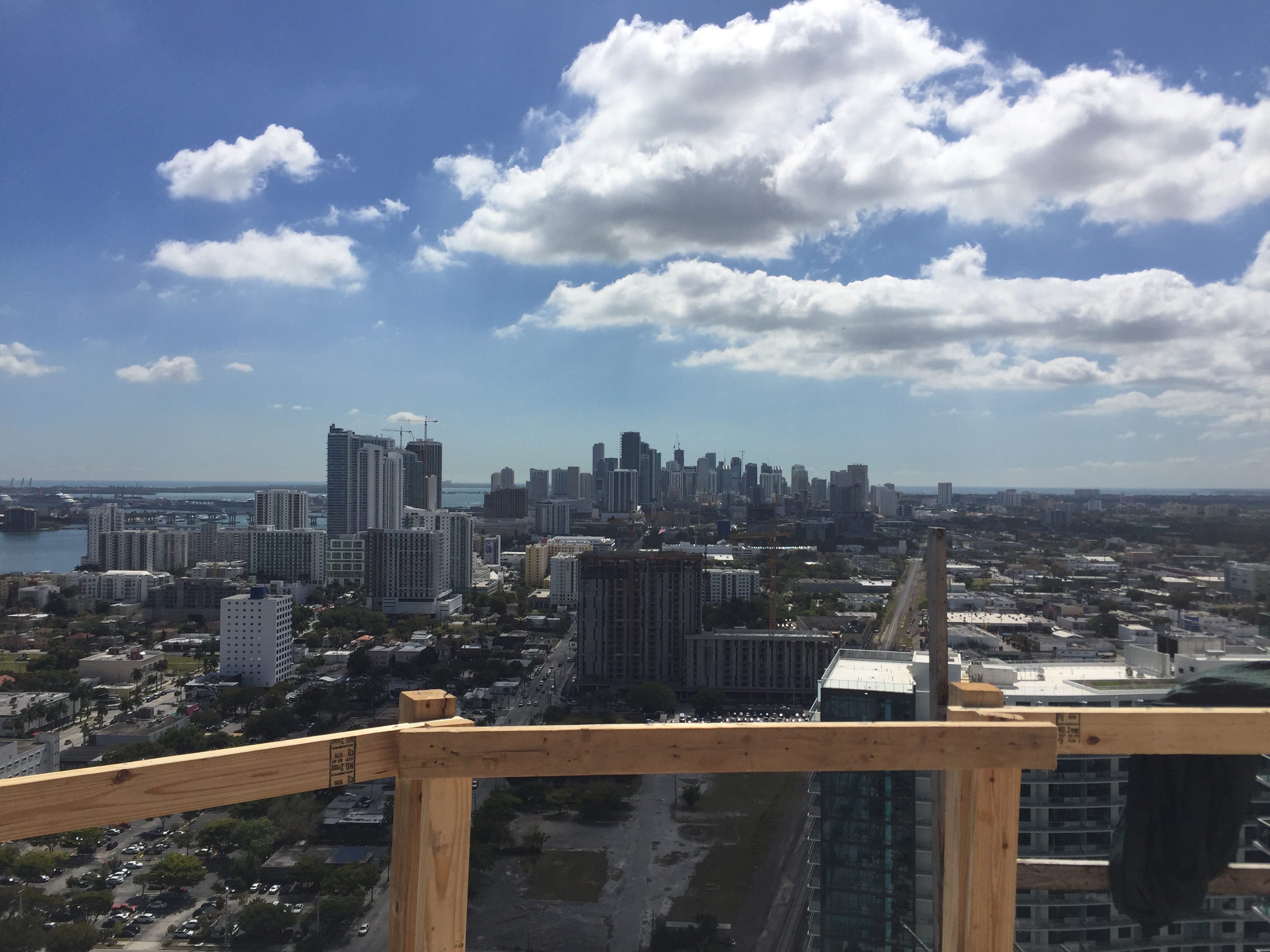 Amenity Deck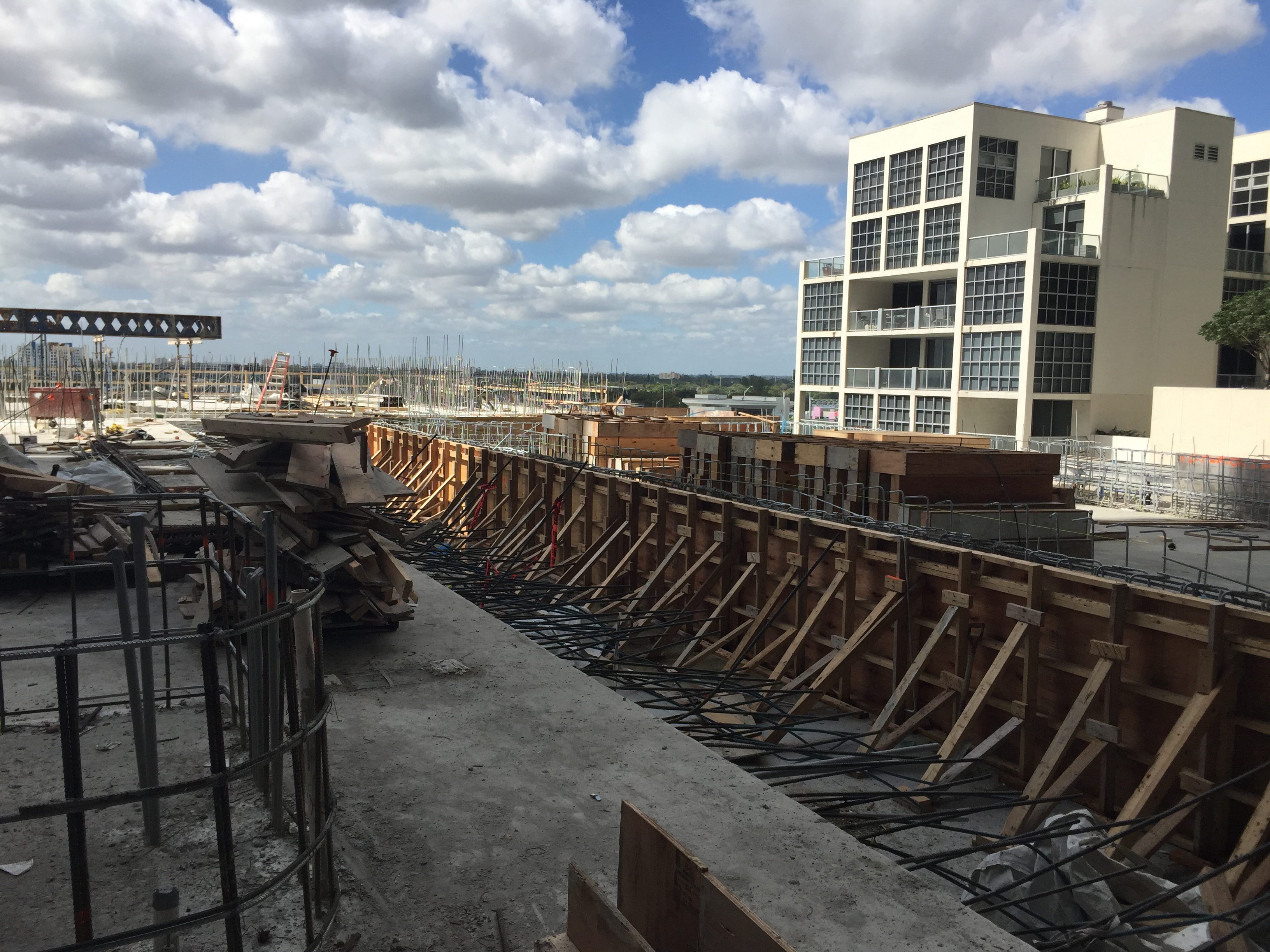 The rooftop palm tree, celebrating a successful top-off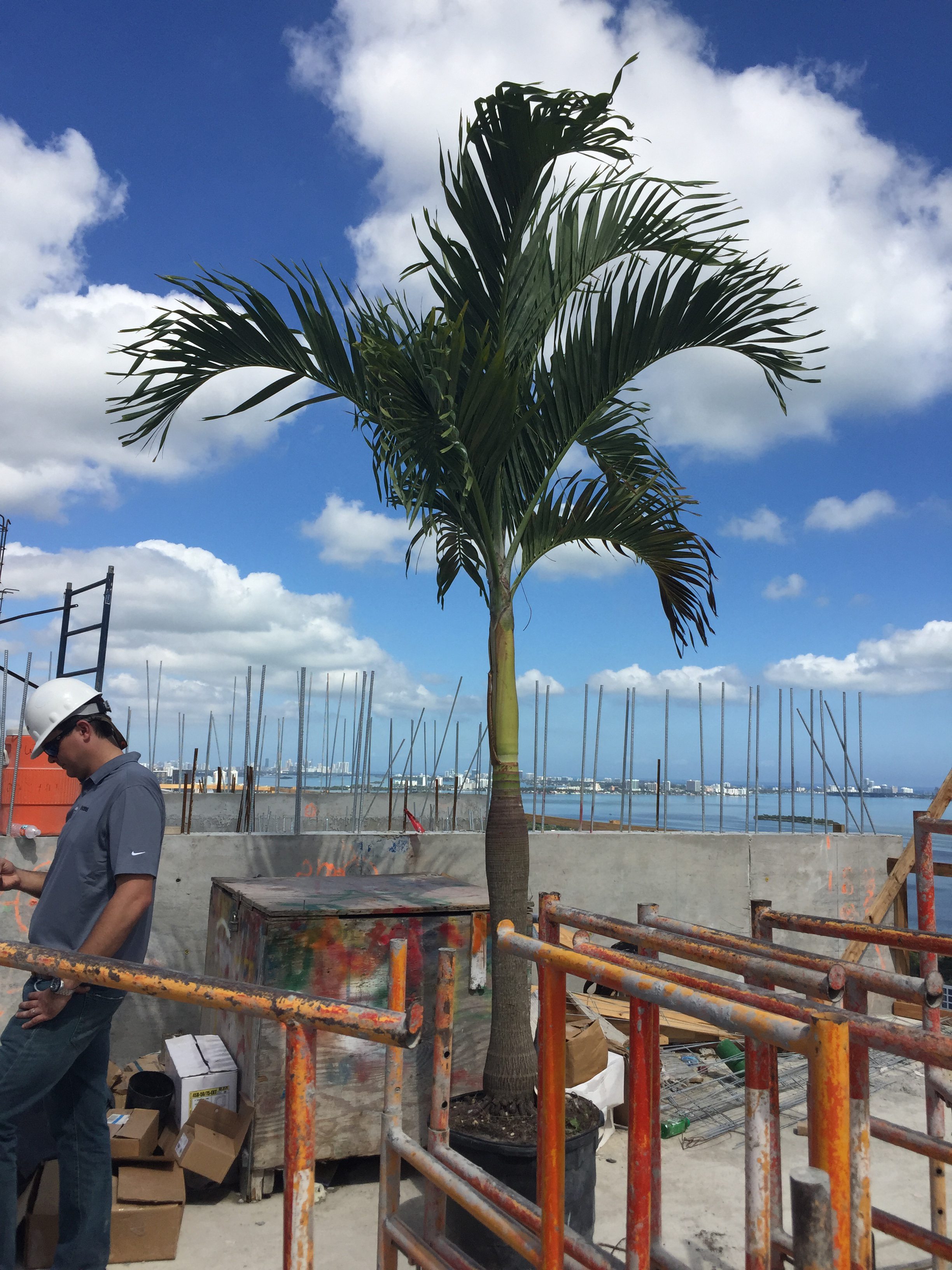 Thank you, Carlos for the tour!