Miami Condo Investments Is Going To The Movies! Cinemex At Brickell City Centre Update
March 9, 2017
by Sarah Elles Boggs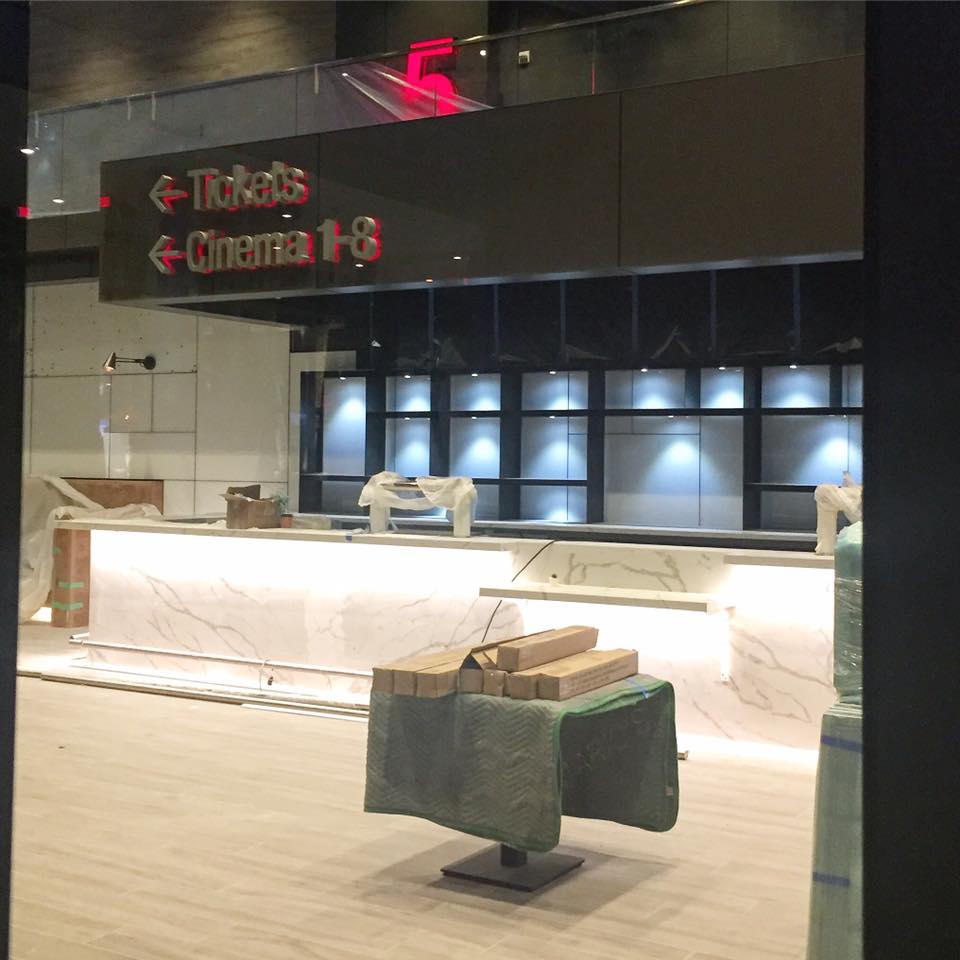 Last month, we received information that the Cinemex movie theater in Brickell City Centre was set to open on February 17. This news was welcomed with much excitement by the people who have been waiting patiently to see a movie in Brickell. The people with Swire were less impressed. It seemed there were some delays behind the scenes that we were unaware of, and the opening day was pushed back to March 17.
As that date draws nearer, the permits still haven't been closed out and opening day is rescheduled for March 24. This process of final permits always leaves us with very fluid dates. The date that they are closed out depends upon the schedules of the inspectors, contractors, the amount of paperwork on the desk of the inspectors and a host of other moving parts that could create a delay. Even so, we took a peek inside this week and saw that things are indeed very close to completion.
We are just as anxious as everyone else to see the theater open! This is something we have wanted to have in the neighborhood for 10 years now, and at last it is SO CLOSE! We have even signed on to have a 30 second commercial that will air before each movie on each of the 10 screens at the theater, starting on opening night. We are so eager to see the theater open, we can't wait to show it to you! What do you think?