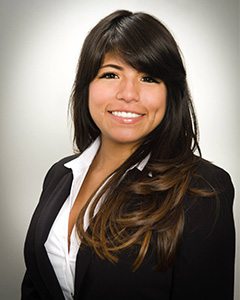 Diana Garayar
Diana Garayar came to the Miami Condo Investments Team from Northern Virginia. After moving to South Florida in 2004 and graduating with her International Business degree from Florida International University in 2008, she fell in love with the international vibe of the city and the beauty of the coast and knew that this is where she wanted to make her home.
Upon graduation, Diana spent the first three years of her career in logistics for international imports and exports, making her a master of communication and organization, which has served her well on her foray into the fast-paced world of Miami's luxury real estate market. Researching the market is among her strong points and you can be sure that the information a client is getting from Diana is the most current available and completely focused on her clients' specific needs.
Genuine and trustworthy, Diana believes that the key to success for her clients is having an agent who listens, educates, and focuses solely on their needs and then works diligently to find the perfect property match for them. She promises her clients' 24/7 availability and exclusivity; a promise on which she never fails to deliver. She is committed to helping her clients through the decision making process with ease and peace of mind.
Focusing on the areas of Brickell, Downtown, Edgewater, Midtown and Miami Beach, the properties available to her clients run the gamut from investment properties to spectacular waterfront condos and estate homes.
Diana has immersed herself in the active South Florida lifestyle and can rarely be found sitting still. When she is not working on her client list, she can be found running, biking and enjoying the many outdoor activities that are afforded to Miami residents year round. She is also an avid practitioner of Bikram Yoga.