2 Bedroom/2 Bath Condo Short-Sale for $227,500 at Tuscany on the Intracoastal
July 17, 2007
by Lucas Lechuga
Many of you are probably wondering where the hell Tuscany on the Intracoastal is located. That's because it isn't a local condominium development. It is located in Boynton Beach. Boynton Beach is located about one hour north of Miami. I normally wouldn't post anything outside of Miami or Miami Beach. However, I do get a lot of out-of-state buyers who contact me looking for great condo deals in South Florida. Also, I personally know the owner of this condo. She's a good friend of mine. She is going through foreclosure and is looking to do a short-sale on her 2 bedroom condo. She had it listed at $325,000 and just reduced the price to $227,500 so that she can get it under contract before the bank takes possession.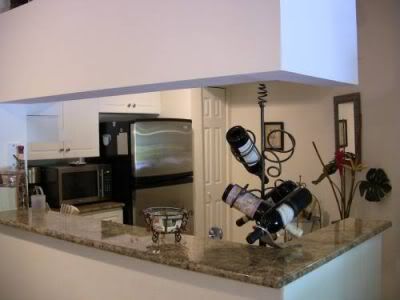 Her 2 bedroom is a garden condo with 1,255 square feet of interior space. The kitchen has granite countertops, stainless steel appliances and track lighting. There's also separate laundry room with side-by-side washer/dryer. The master bedroom has a walk-in closet and the master bathroom has double sinks and a glass-enclosed shower. The unit doesn't have a water view. In fact, despite the development residing on the Intracoastal, most units in the development don't have a water view. This is because the swimming pool and the 11,000 square foot clubhouse are on the water. The units are further off the Intracoastal and the buildings that make up the development are only four stories high.
There are four recent closed sales at Tuscany on the Intracoastal. The first sold for $298,000 on April 18, 2007. The second sold for $300,000 on March 18, 2007. The third sold for $315,000 on March 30, 2007. However, the fourth was a foreclosure that sold for $205,000. The foreclosure was 137 square feet smaller than my friend's condo.
There is currently a tenant living in the unit on a month-to-month basis. The tenant has been there for 2 years and is paying $1,295 per month. My friend hasn't increased the rent during that time because her tenant is great. She told me that the tenant hasn't ever paid late and usually pays two weeks early. She can easily get $1,395 per month in rent for her unit if she wanted but she might not end up with such an excellent tenant. I've personally seen the unit and the unit is immaculate. I've never seen such a clean unit that was tenant-occupied.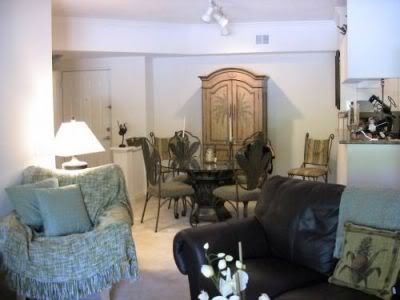 Tuscany on the Intracoastal has a ton of amenities. The following is a list of those amenities:
Lavish 11,000 Square Foot Intracoastal Clubhouse
Resort-style Intracoastal Pool & Hot Tub
State-of-the-Art Fitness Center
Business Center
Indoor Basketball Court
Billiards Room
Tennis Court
Intracoastal Boardwalk
Outdoor Barbecue & Picnic Area
Gated Entrance
Mediterranean Courtyard & Fountain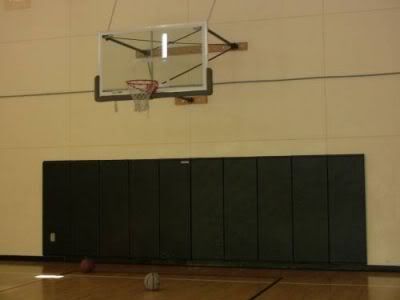 The monthly maintenance fees are $418 per month. My friend's taxes in 2006 were $5,270. Her purchase price was $272,900 in March of 2005.
Also, an important thing to note is that Tuscany on the Intracoastal is conveniently located about three blocks off of I-95. Press play on the video player at the top to learn more about this condo and the development known as Tuscany on the Intracoastal.