Miami Welcomes NATIIVO as the Up and Coming Urban Luxury Home-Sharing Residences
February 11, 2021
by Jacki Taylor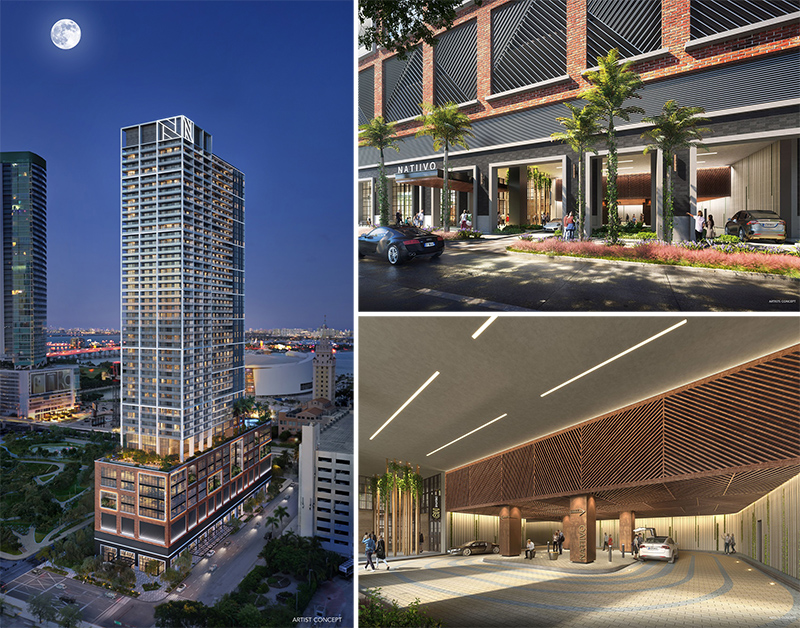 Mixing hotel luxuries with all the amenities a condominium has to offer, Natiivo Residences Miami was then born. Designed and curated by the firm, Urban Robot, they have created a one-of-a-kind luxurious and sophisticated atmosphere perfect for downtown Miami.
Natiivo Residences is the newest and first Condo/Hospitality residential tower located in the heart of downtown Miami with close proximity to the Miami World Center, Frost Museum of Science, Miami Airlines Arena, and Adrienne Arsht Center for Performing Arts. This development is projected to be a 51 story condominium with views of the city as well as the Biscayne Bay.
Designed for home sharing, Natiivo offers their owners the ability to rent out their condos as short-term or long term rentals. The most important factor is that the owner can choose to manage their own rental, hire their own management company, or hire Natiivo to manage the unit.
Units are finished and fully furnished with 16 types of available floors plan ranging from studio apartments to three bedroom suites. Square footage ranges from 492 to 1,633 square feet with available options of downtown views, Biscayne Bay views, balcony and/or interior.
Not only are their multiple options available for residences and guests but the building itself offers 3 floors with 70'000 square feet of curated amenities.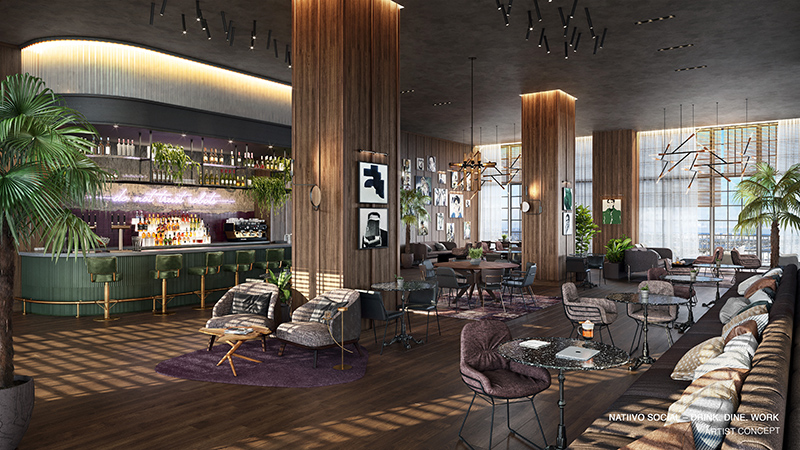 Naviito Miami's 'The Work on 8th' features 10,000 square feet of co-working space with an amphitheater presentation area.
Work Amenities:
Co-working spaces
Private offices
Flexible office arrangements
Video capable conference rooms
Quiet rooms
Phone booths
Cutting edge technology and connectivity
Office host
Coffee and juice bar
Amphitheater
Meeting/presentation rooms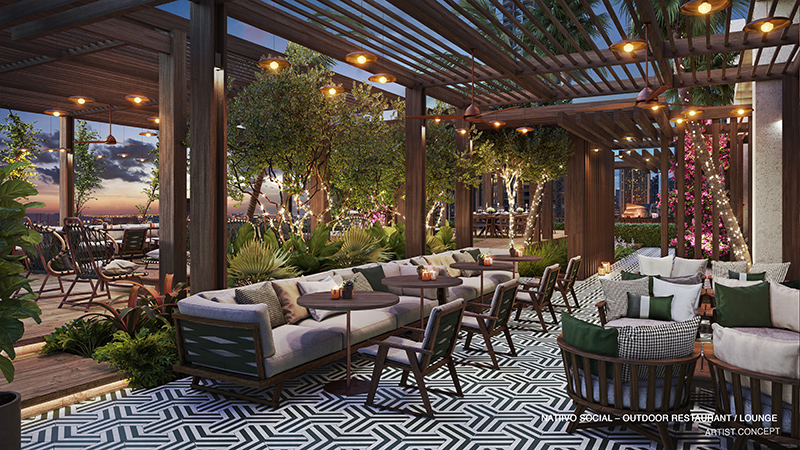 The 'Social on 9th' offers 24,000 square feet of food, beverage, and entertainment offerings with a range of local and international options.
Social Amenities:
Specialty restaurant and bar
Dining terrace
Social area with full-service cafe and cocktail bar
Drink and dine lounge areas
Media lounge
Live show and events lounge
The porch
Speakeasy
DJ and live performances
Programmed events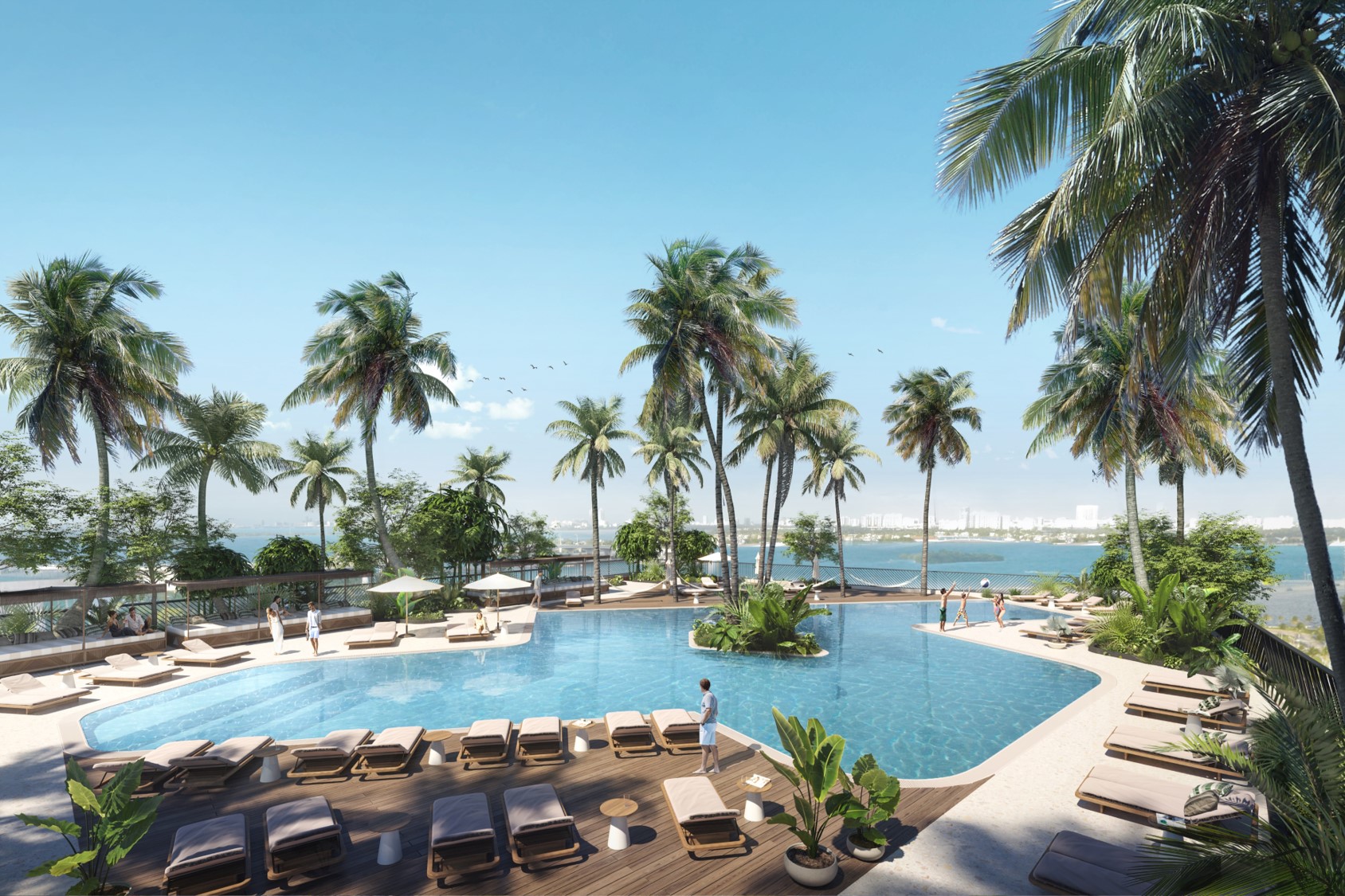 The 'Splash on 9th' boats 16,000 square foot of poolside bliss featuring a resort-style pool and cabanas.
Splash Amenities:
Sun deck
Poolside beverage and food service
Native tropical landscaping
Cabana bar
Pool towel services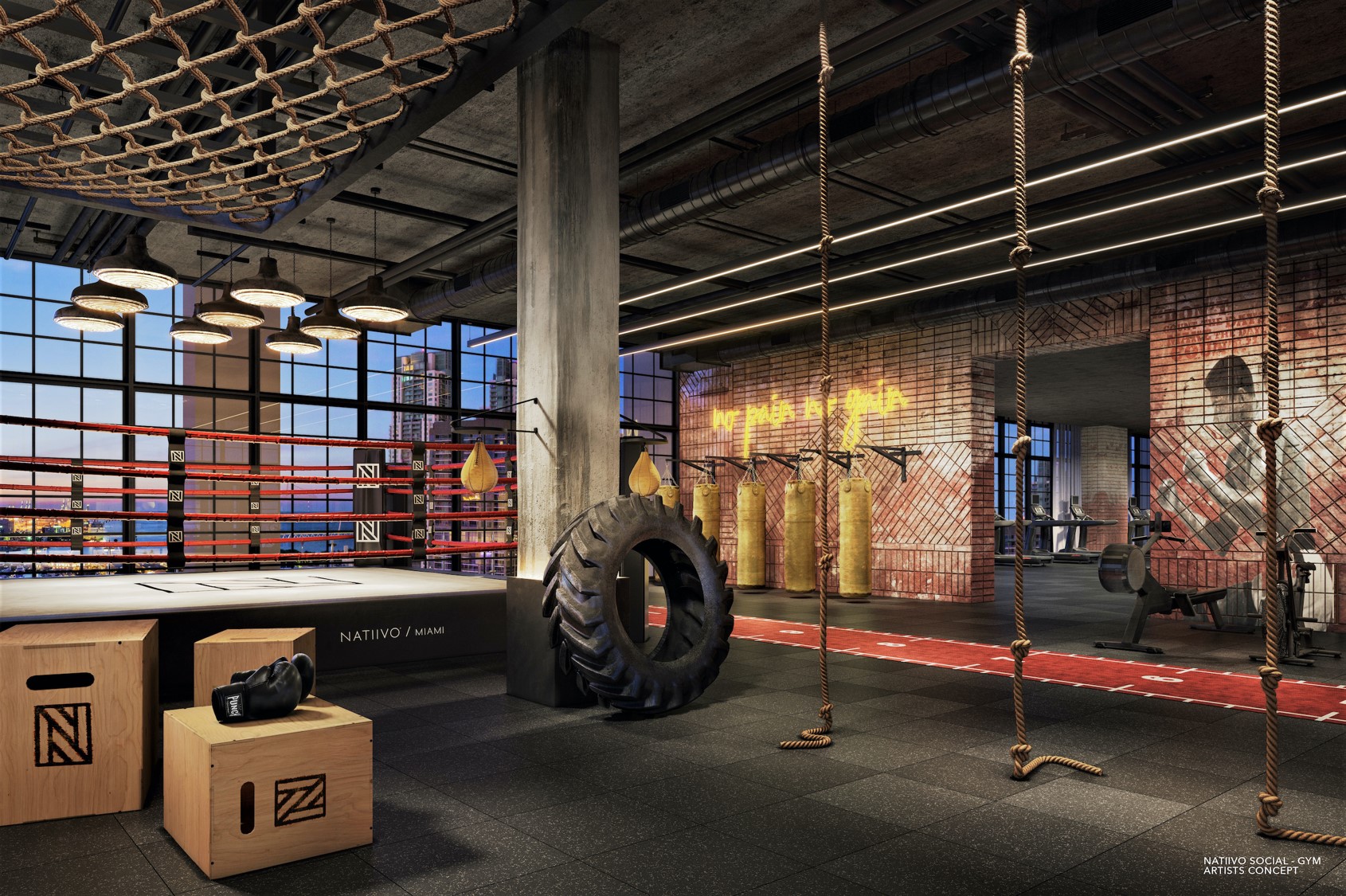 'The Fit on 10th' features 16,000 square feet of health and fitness options.
Fit Amenities:
Juice bar
Yoga and pilates studio
Boxing ring with punching bags
Peloton equipment
Weight station
Cross-training/Crossfit
Spa/treatment rooms
Sauna/steam rooms
Locker rooms
Outdoor terrace/training
The Fit Boutique
The construction has started but once the development is complete, Natiivo will be one of the 25 tallest buildings in Miami. If you or someone you know have an interest in purchasing a Naviito Residences' Unit, please contact Lucas Lechuga via email at [email protected] or by phone at 786-247-6332.